Welcome back fellow Steemians and oh do I have an exciting announcement for you today!
Over the past few weeks, my team and I (@thescubageek and @crypthoe) have been developing a Steem service that will help you identify the most actively engaged tags by and which of these tags offers the best opportunity for YOU to earn rewards.
Let's face it, Steem(it) can be pretty confusing to new users and many leave before making their first $1. This is a problem and we wondered how we could strengthen the Steem community. So, we created SteemSmarter to help everyone, but especially minnows and plankton, to "make sense of Steem", hopefully make their first few $$ and become a member of our community rather than leaving after a few days or weeks.
I – like I'm sure most of you – have a difficult time figuring out what tags to use and where to spend our time connecting with other Steemians. As authors ourselves, we know that you could write on a multitude of topics but how do you know which topics of content have the highest demand and opportunity for rewards?
The great thing about Steem is since there's a monetary value associated with our content, we can identify where the excitement is and what's in high demand. This helps the community get what it wants by showing you, dear Steemian, which of your experiences "the community" want to hear about.
Is it breaking crypto news from Korea? Or maybe tips on backpacking through Europe? What about make-up tutorials or how to adopt a stray dog?
It's time to find out where your time is best spent. We're on a mission to clear up the confusion and help you SteemSmarter! Find your community, learn what they have appetite for and set yourself up for the best chance to get rewarded for it!
Introducing the SteemSmarter Daily Report!

We're going to start by offering a daily report which will provide insights on TWO main metrics, Engagement and Financial Health. We believe that if you become more aware of which tags are currently in demand then it will help grow the entire community. Let me walk you the structure of the report…
Engagement Insights
The purpose of the Engagement Insights section of our Daily Report is to identify which tags currently have the most community engagement as determined by our custom algorithm which factors in:
Number of resteems
Number of posts
Number of comments
Number of votes
Number of comment votes
With this information, over a 24 hour time-frame, we rank each category with our scoring system to present our Top 10 Engaged Tags! Basically these are the tags with the most community engagement in the daily timeframe by using the publicly available Steem blockchain data.
We will also highlight the "winners of the day" — which are the tags that have the best engagement metrics for each category. As we evolve our scoring system, we'll stay mindful to not overweight the larger tags like life and photography simply because they have more activity, but possibly not when averaged by number of posts / unique active accounts.
Here's a sneak peek of the Engagement Insights section: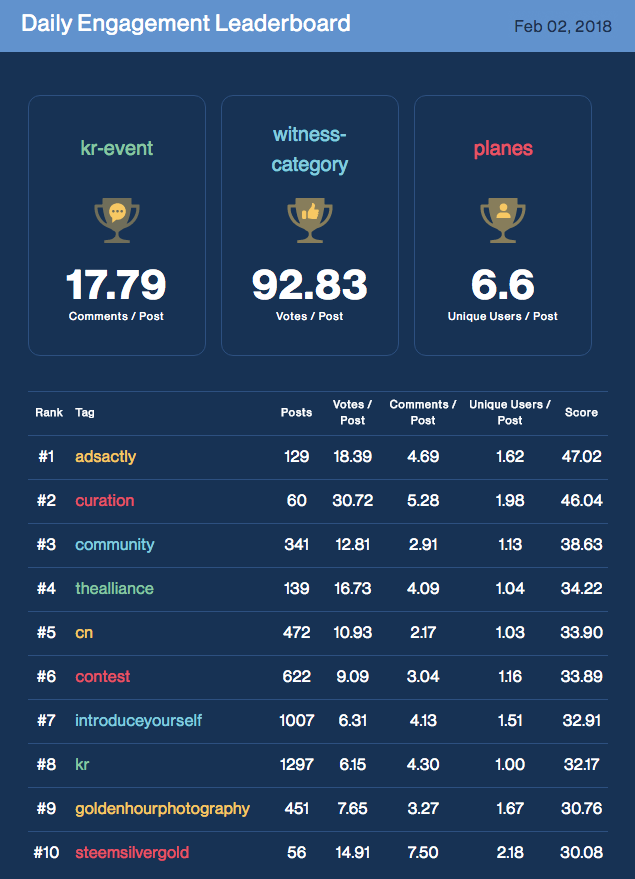 Financial Health Insights
Another measurement of opportunity is, of course, how much of the Steem rewards pool is being allocated to a certain tag. When the price of a good is high, it shows that there's high demand for that good. On Steem, the "good" is content... YOUR content.
The purpose of this section of the Daily Report is to show you which topics are in high demand, so that you can more intelligently author the content that the community demands. We use our scoring system to assign each tag a "Financial Health Score" using the publicly available data from the Steem blockchain in combination with our own custom algorithm including:
Total payout per tag
Avg payout per post
Avg payout per comment
Average $ per vote
For example, if you're interested in writing about animals and the tag "dogs" is paying, on average, $3/post but "cats" is paying $5/post, then you know that our community currently prefers cat posts over dog posts. As an animal lover, you could write about both, but why not give the people what they want!
Here's a sneak peek of the Financial Health Insights section: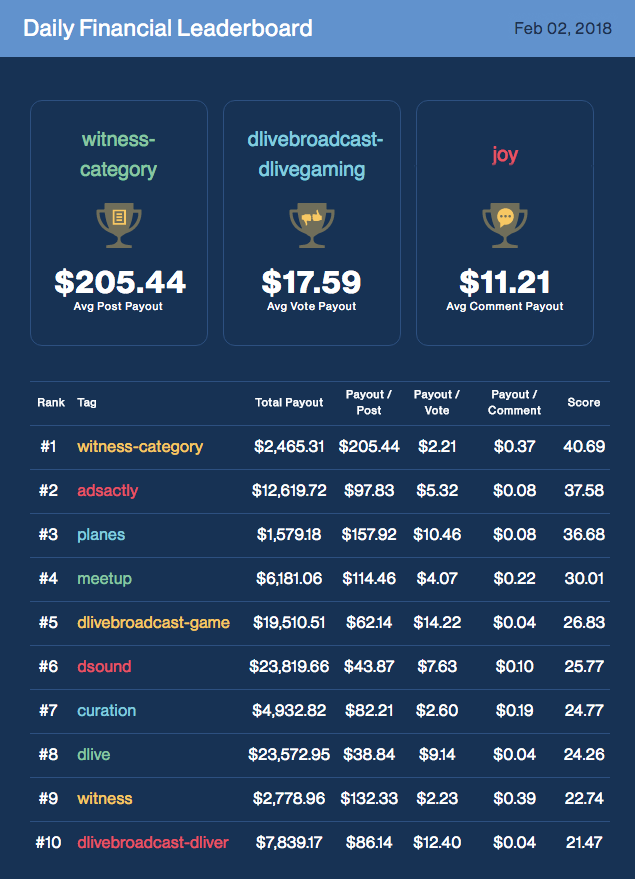 Future Plans
The Daily Report is just the start for SteemSmarter. There is so much data that we can now analyze with our deep-tag analysis engine — and we can't wait to continue to present insights that help you make more informed decisions about how to best use your time and engage the Steem community.
Make sure and follow both me (@ashe-oro) as well as the @SteemSmarter account so that you receive our regular updates. We'll make an official announcement shortly so please leave your feedback in the comments below.
What type of insights would help you SteemSmarter?
We are building this project with Steem love. We hope you find it useful and we ultimately hope that it strengthens our community. This platform is very unique in the cryptosphere and our goal is to help you make sense of Steem!!
Before I leave you, here are a few action shots of our recent Startup Week in Chiang Mai, Thailand. The entire SteemSmarter team rallied for 10 straight days to build this for you and here are some pictures of our journey. Enjoy!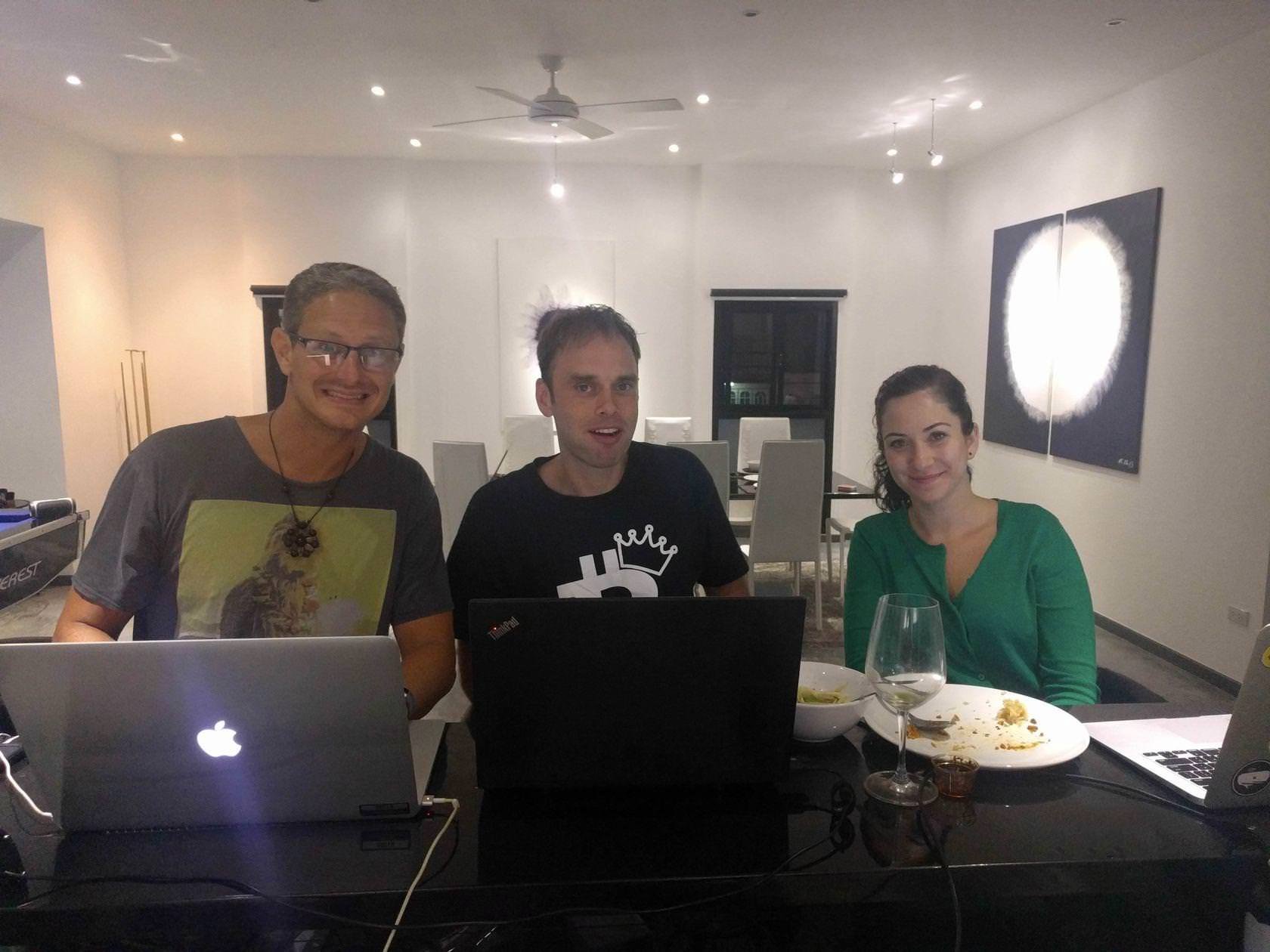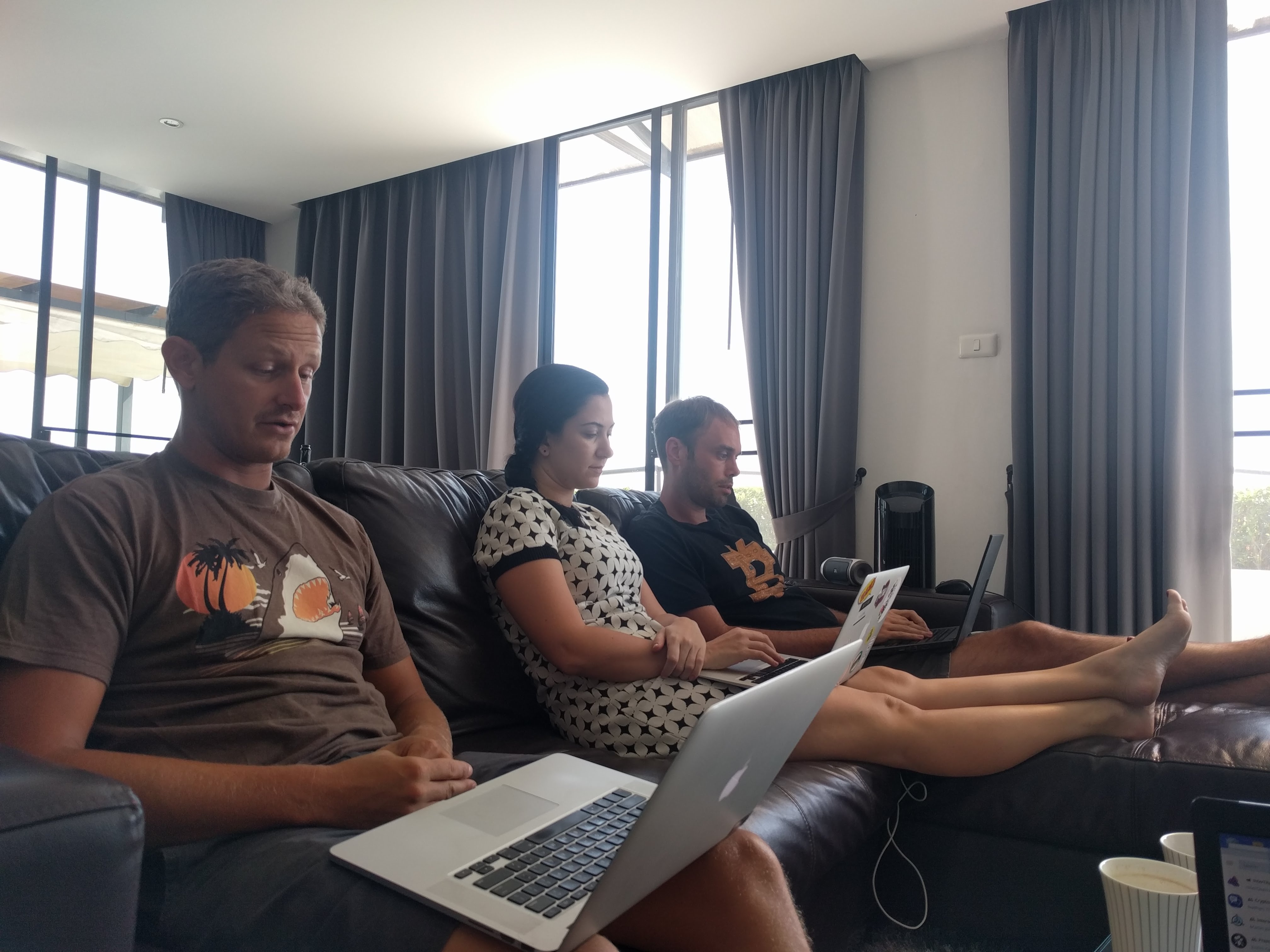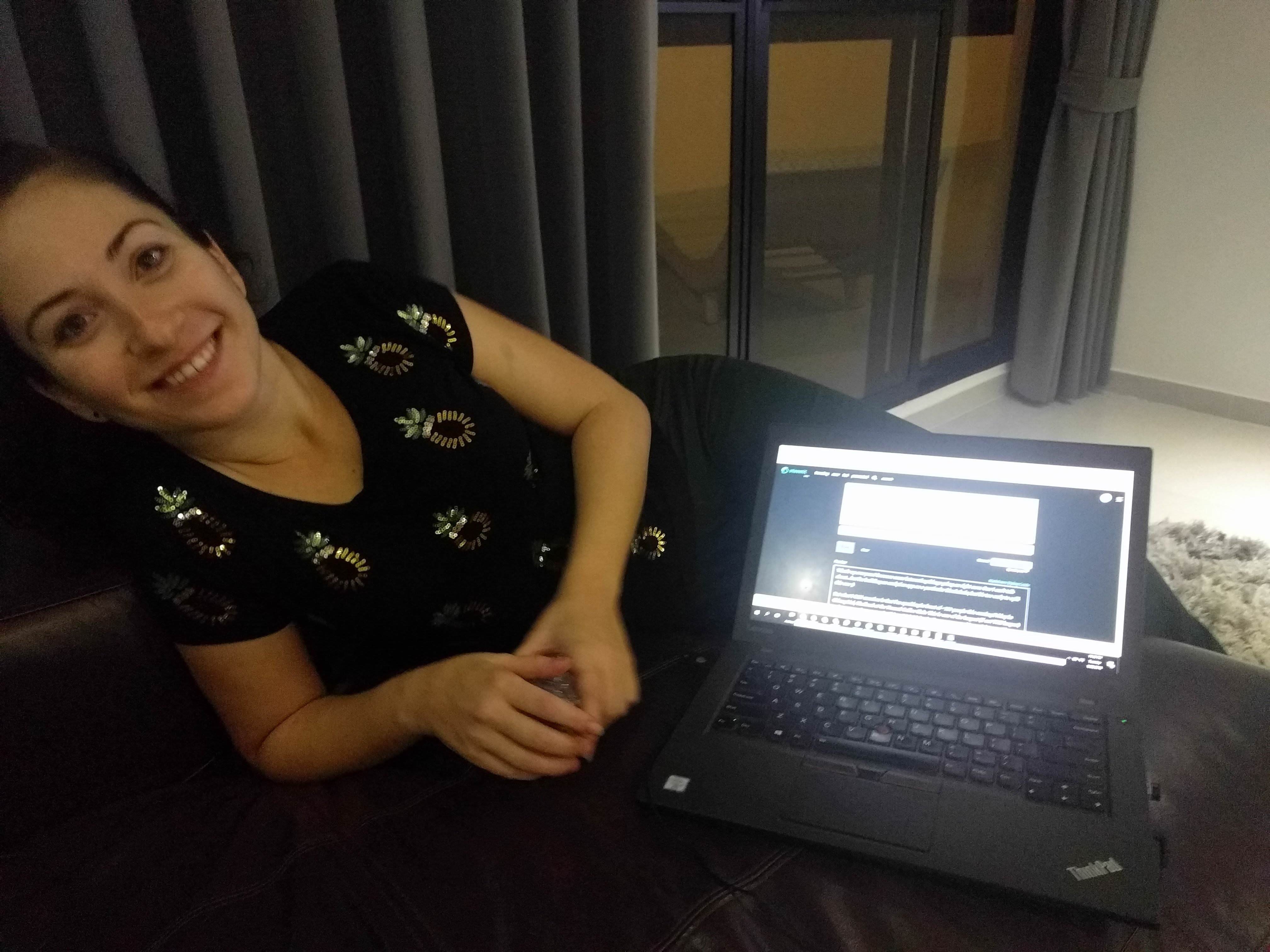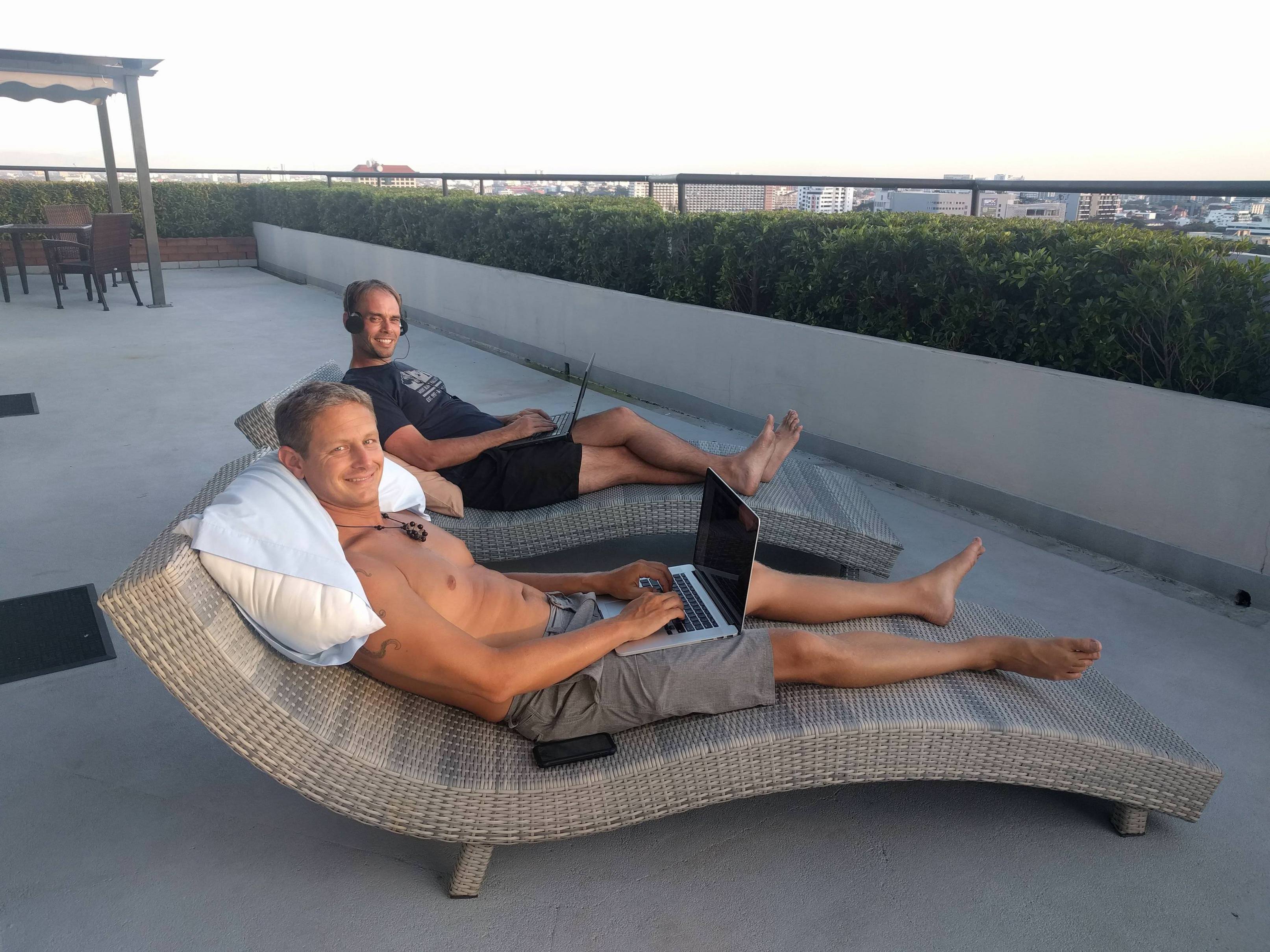 Hey look, even @inzan1ty joined us for a bit!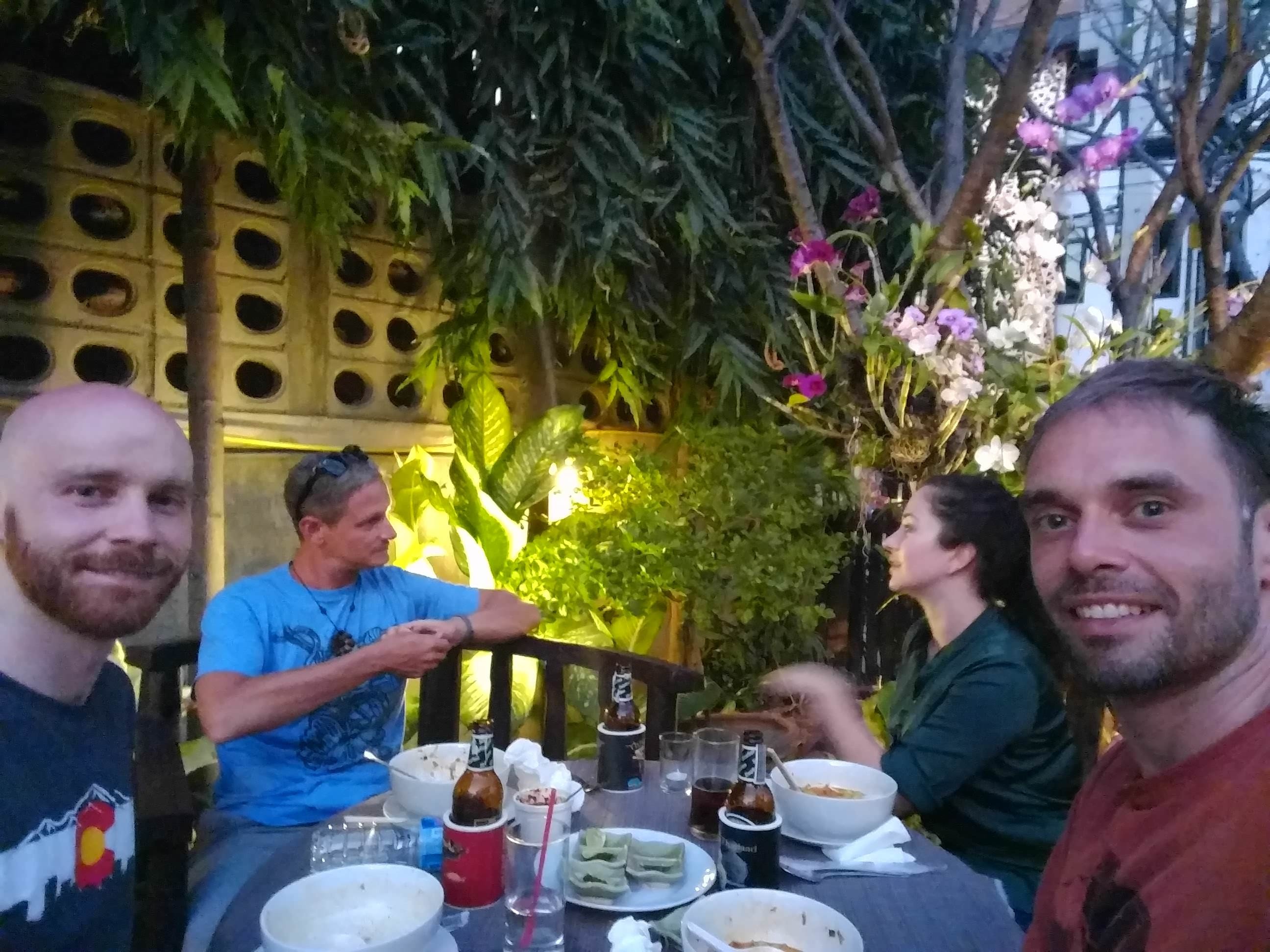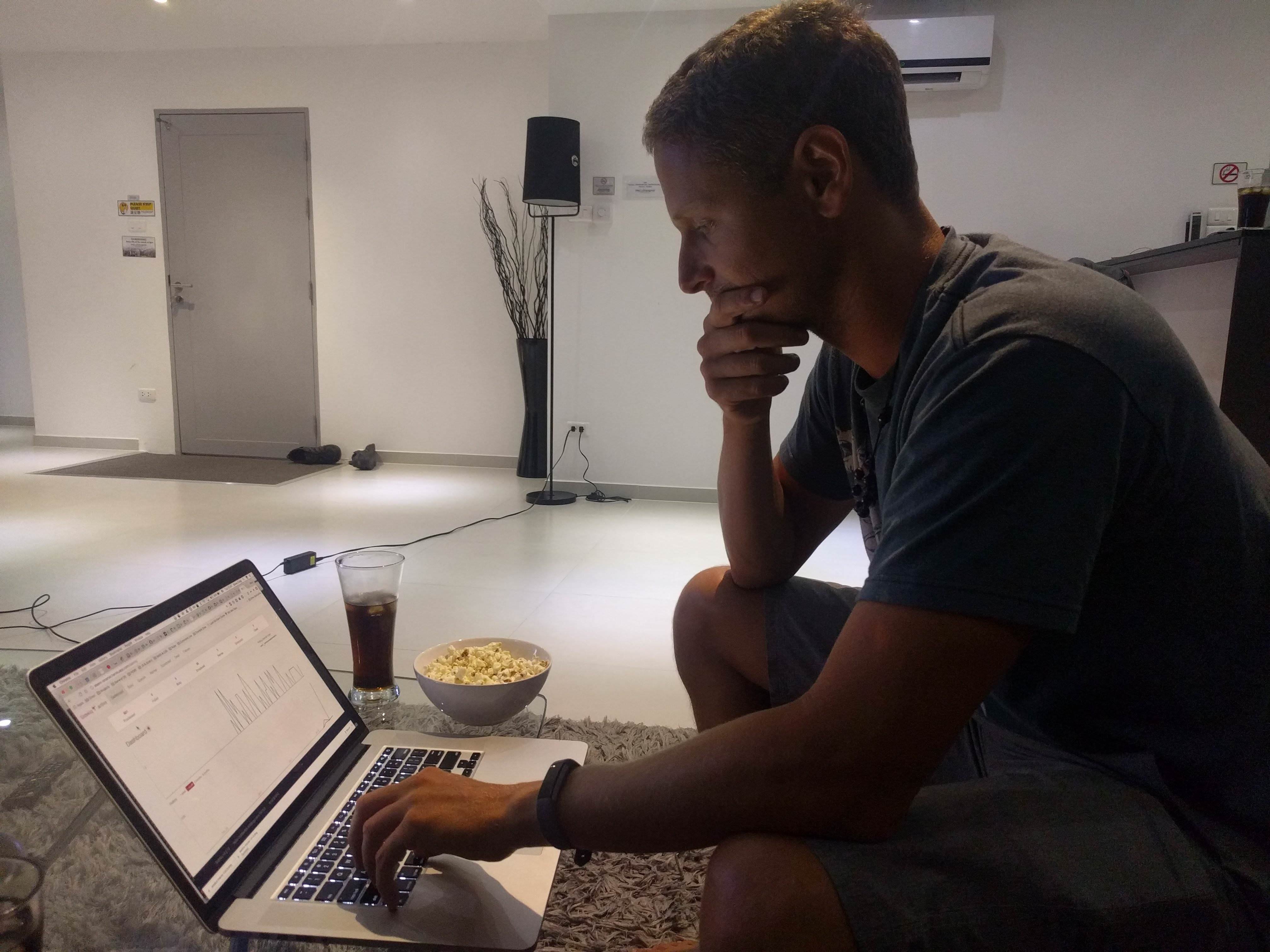 Working from the rooftop!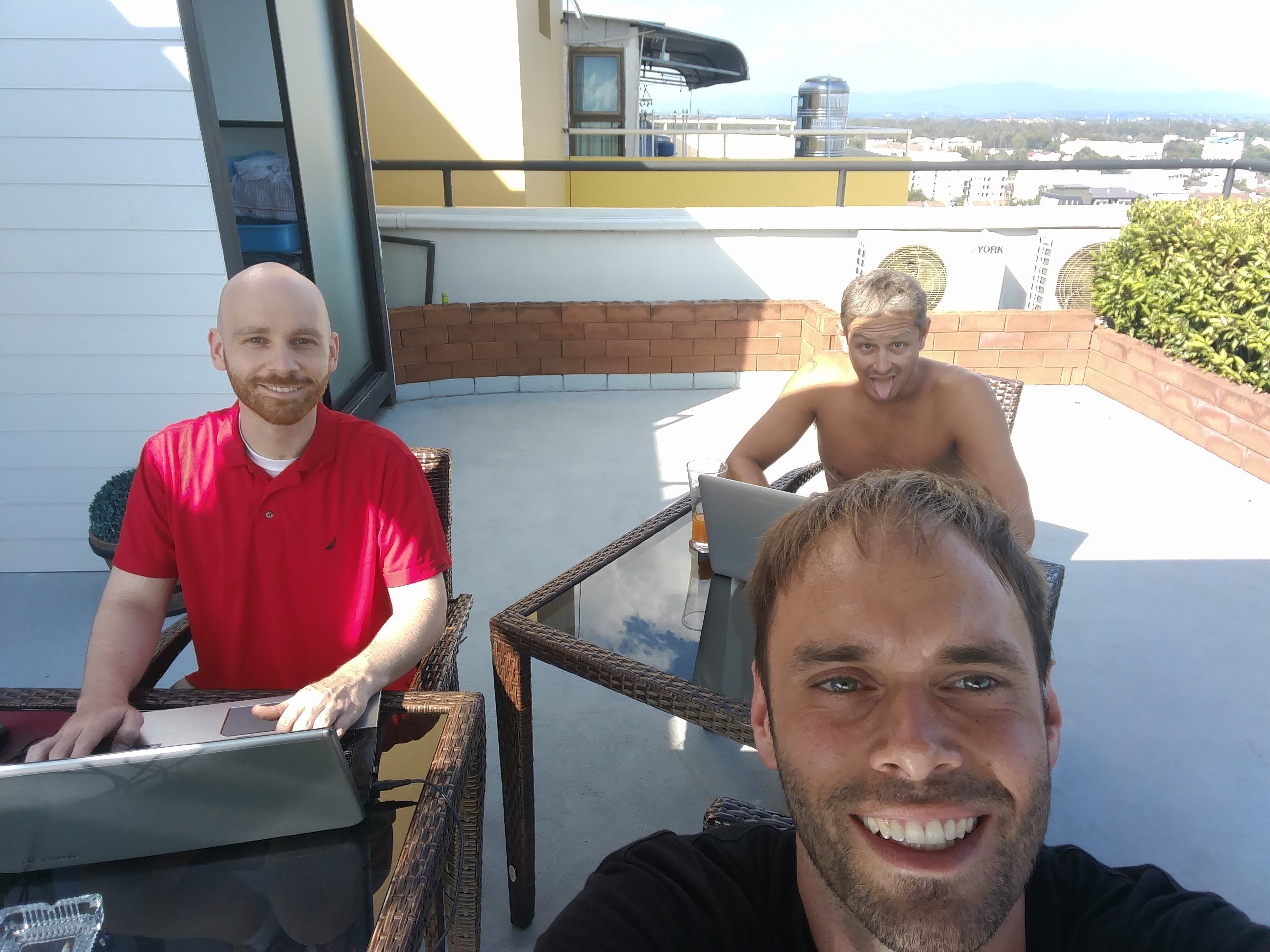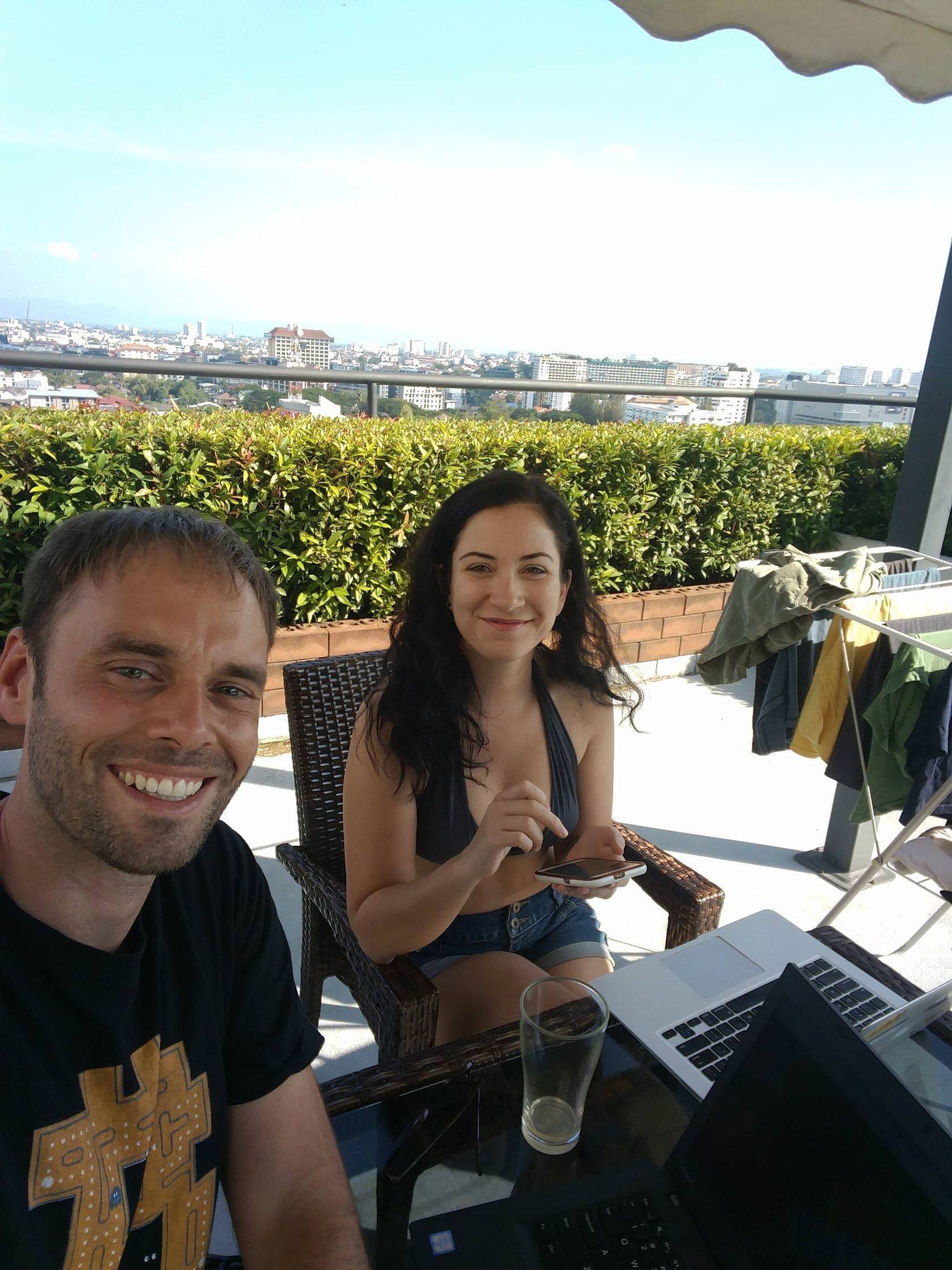 Process mapping our daily report workflow.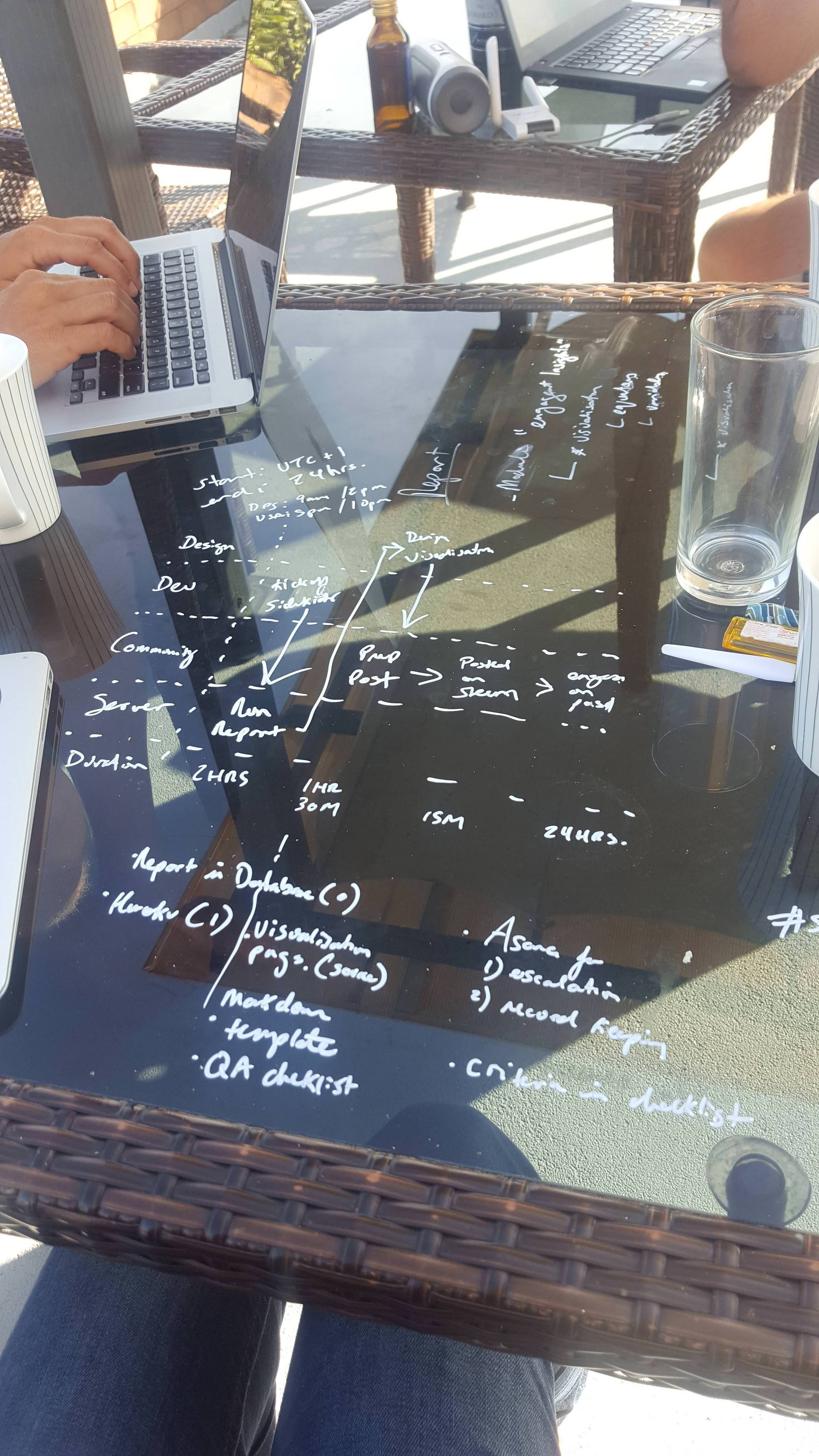 Don't worry, it wasn't ALL work and no play ;)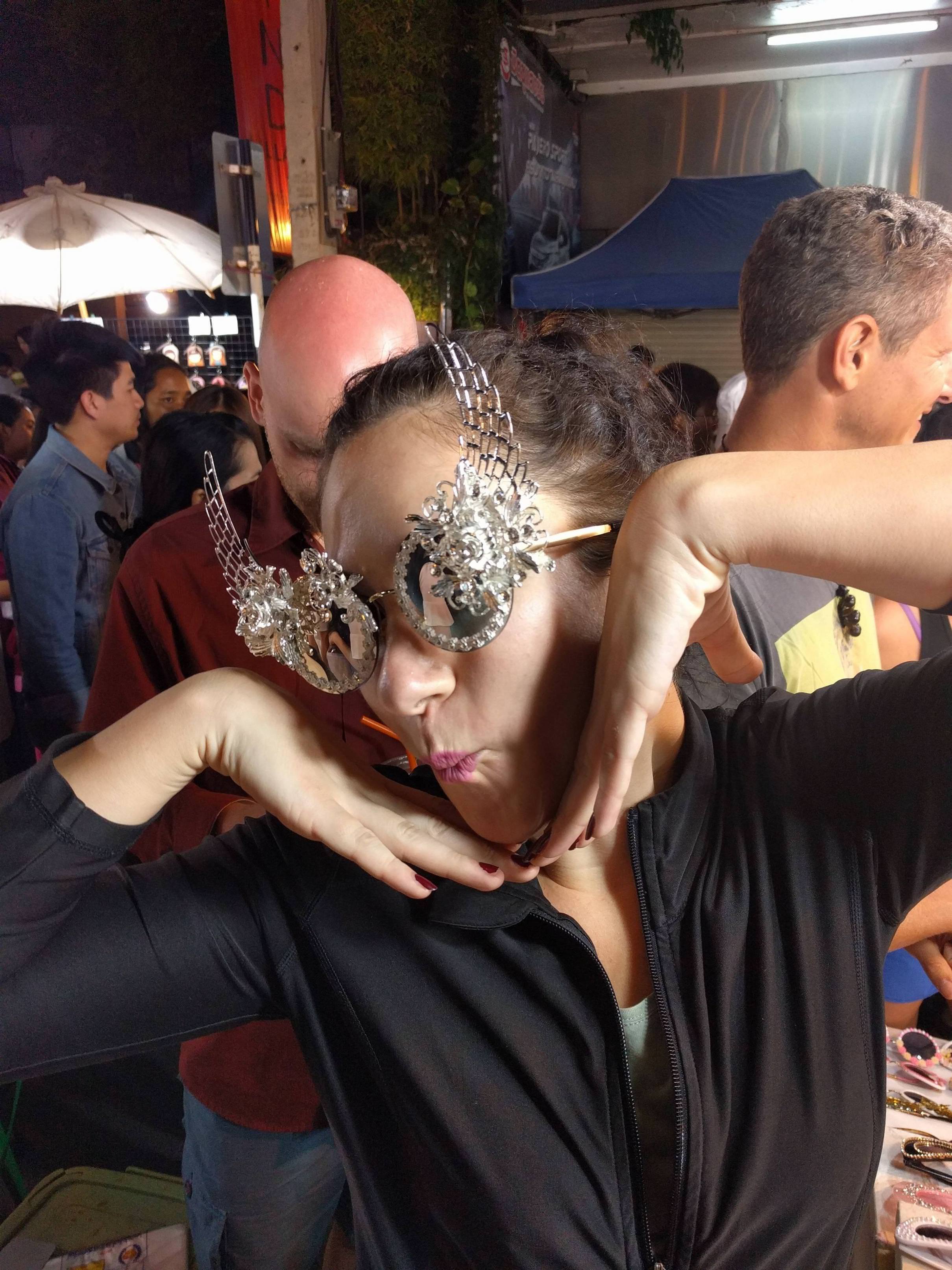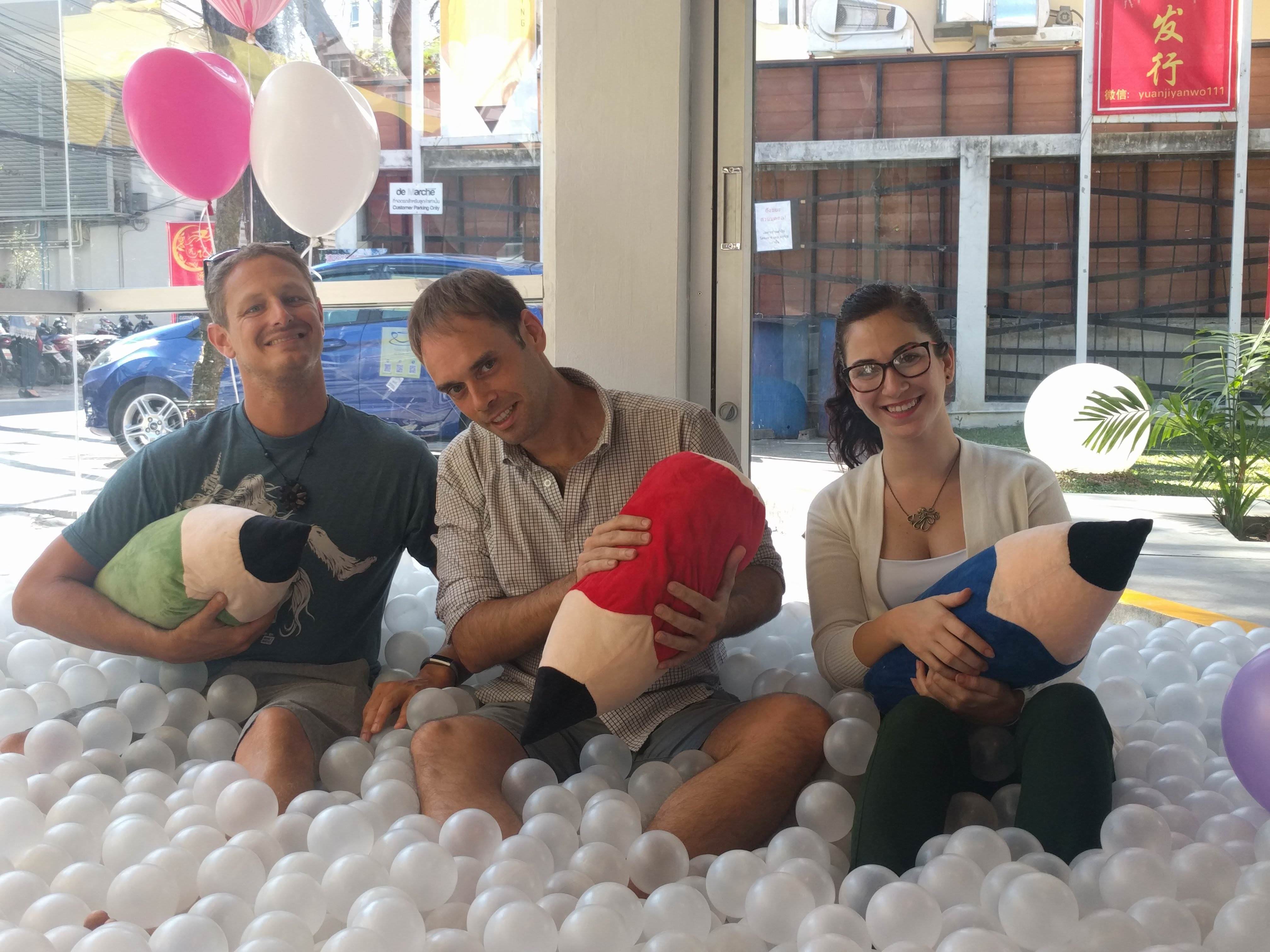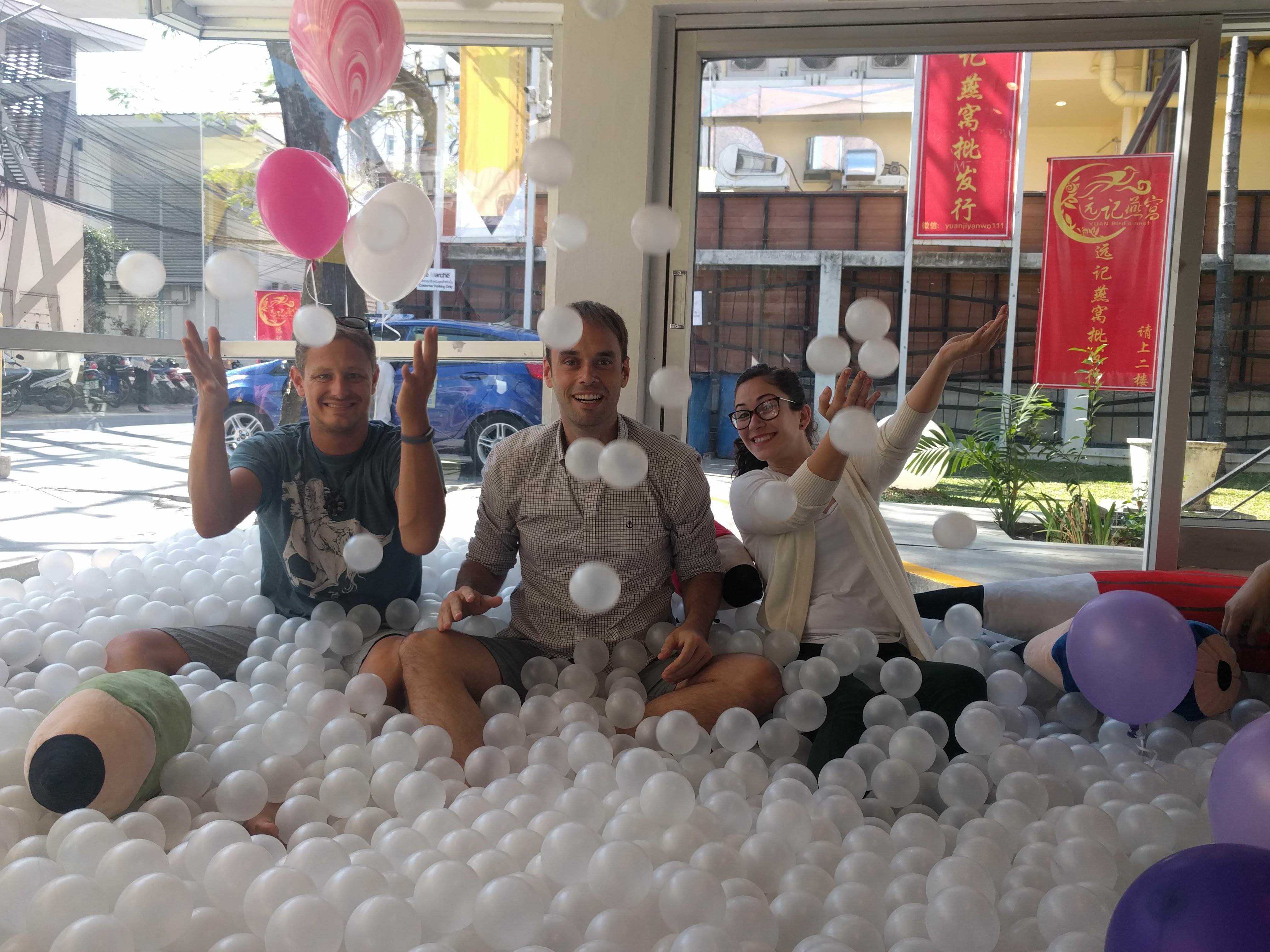 Here's @thescubageek pondering how to best build our database, or maybe just enjoying the Thai sunset ;)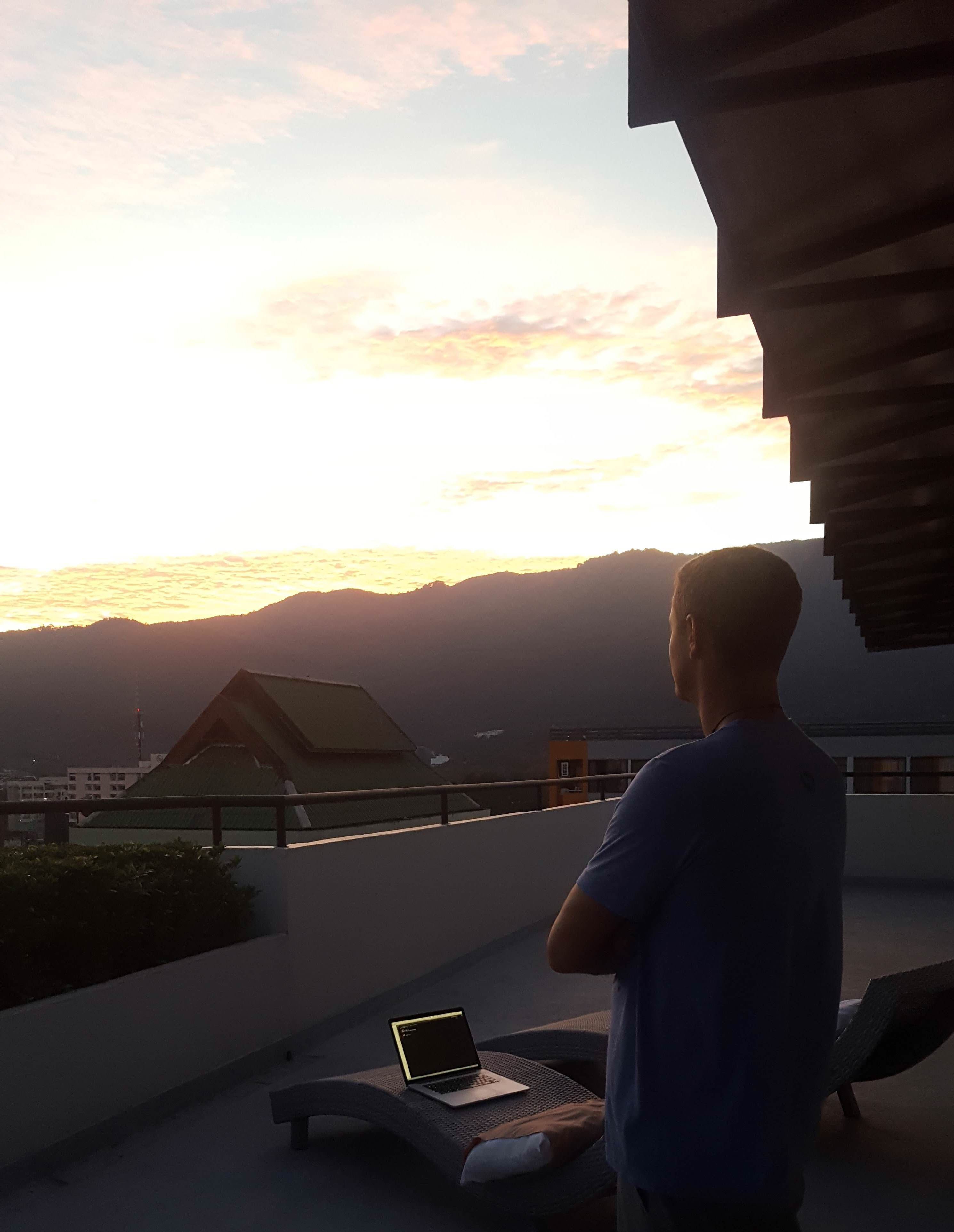 Speaking of building the database...here it is in progress.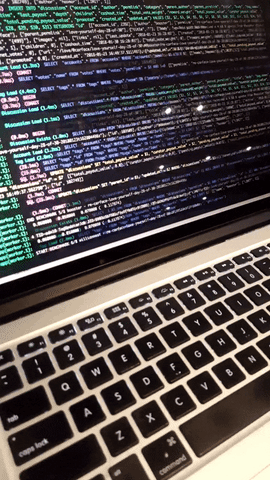 Now these are the right conditions to grind 16 hours/day!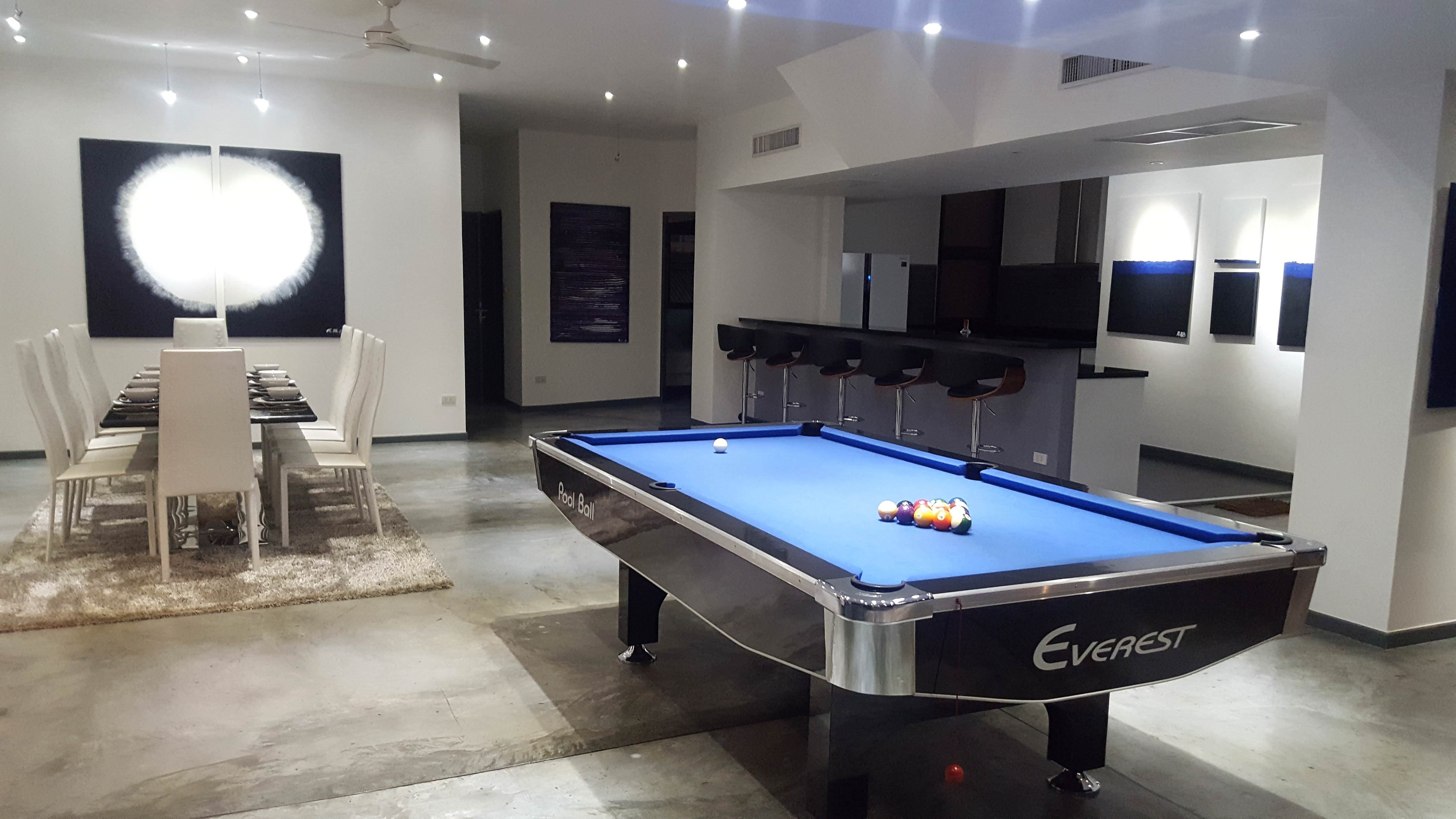 A panorama view from the rooftop office!

And finally my "Oscar selfie" when I presented in front of 100+ people in Thailand on Steem!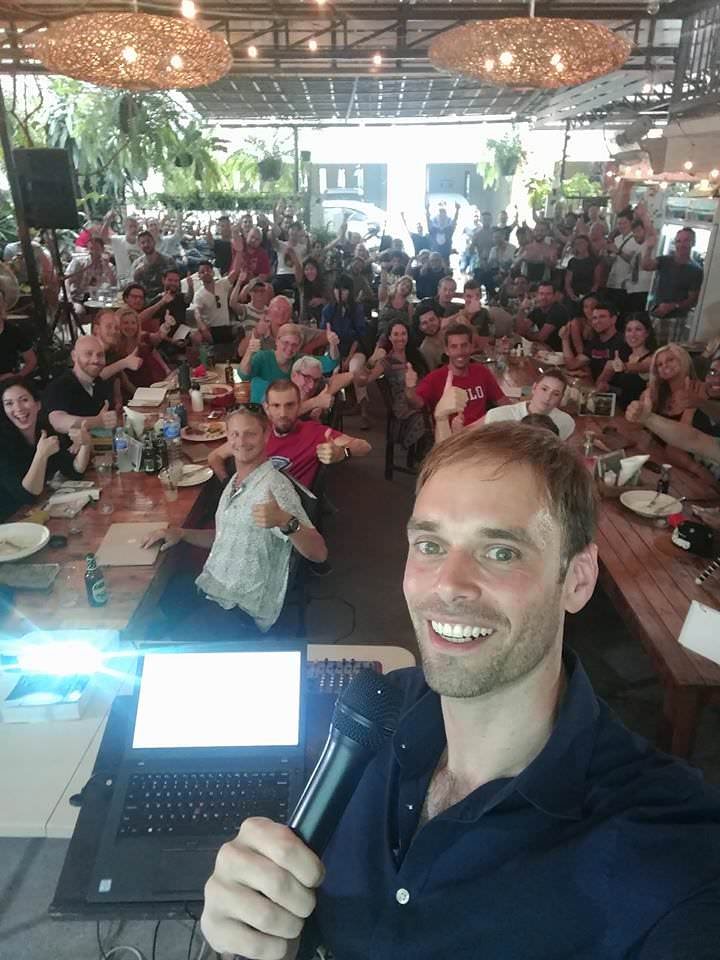 Oh yeah, we have a mascot! Check out Steemy! He's the friendly octopus who's here to help out. Say hi to him in the comments!

Steem smarter, not harder...
–The Team
@ashe-oro
@crypthoe
@thescubageek
Don't forget to follow @steemsmarter!