I've been asked a few times about this lately, this is one of the easiest ways for people to change their account recovery partner away from steem which is currently non responsive, and generally not the most trusted right now.
Go to https://steemworld.org/@YourUsername
For example my #palnet tribe account at https://steemworld.org/@wizardofaus
On the left hand side, select Account Details
On the right select Change Recovery Account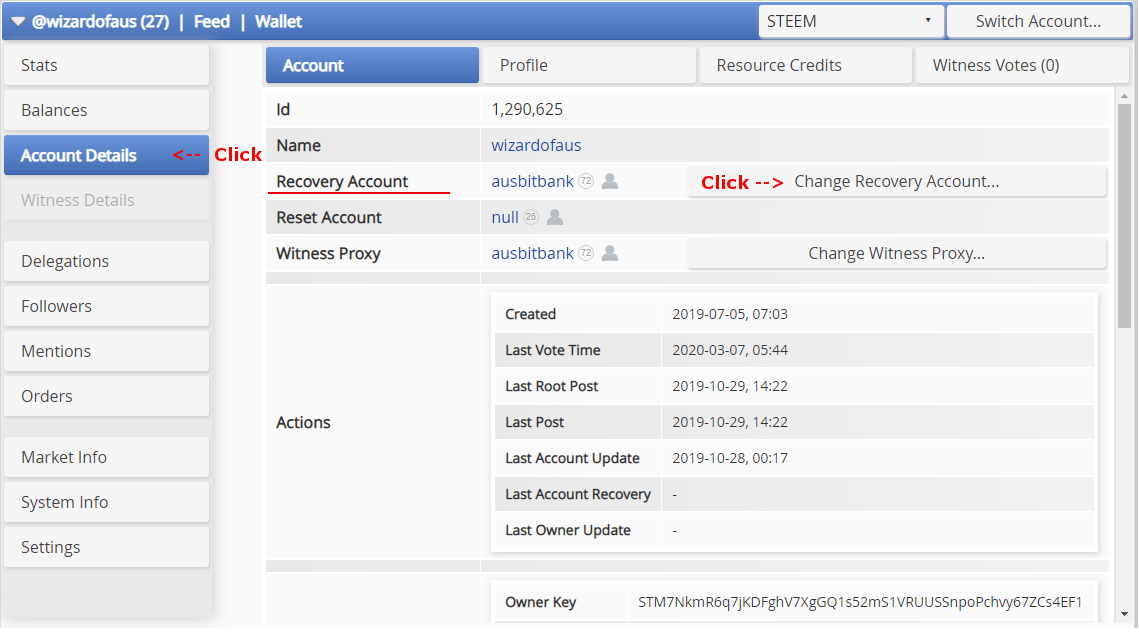 You'll be prompted for the username of your new recovery partner.
Make sure it's someone you can trust to respond to your request within 30 days.
This person needs to be able to be certain its you, discuss how you will contact and positively identify each other.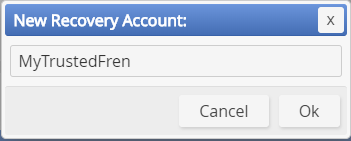 You will need your OWNER key to authorise this transaction. Currently only direct key entry, and steemconnect are available for this (no steem-keychain yet).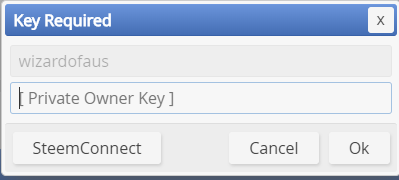 Hit OK and you're done! You'll see the recovery partner change request appear on the blockchain immediately, but the change will not take effect for 30 days from submission.
Alternative Method : Steempeak!
Steempeak now also has a brand-new very user friendly account recovery tools. I didn't realise when I started this post, but I may as well show both options now :)
You can access account recovery tools by going to your profile, and clicking "actions" in the header :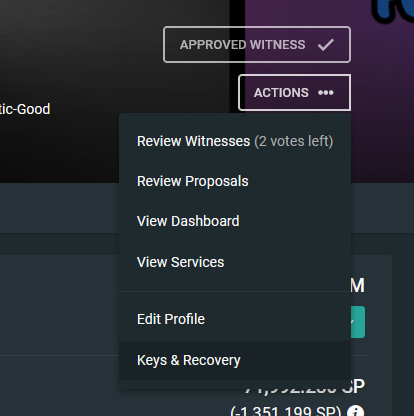 Then click "Keys & Recovery" and the "Account Recovery" tab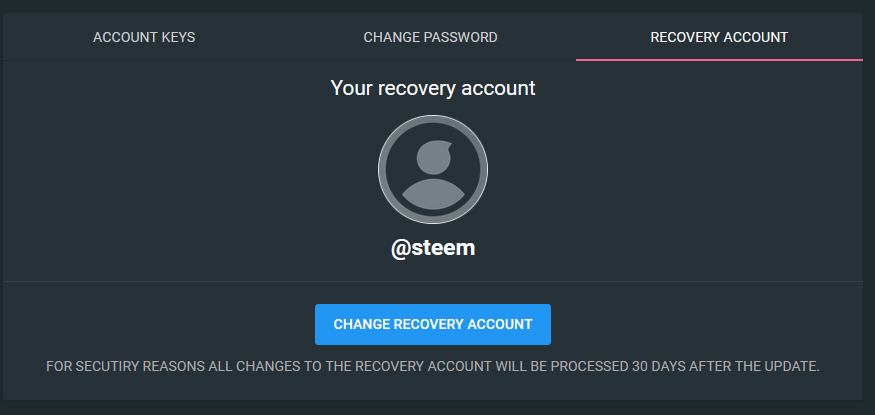 And enter your new recovery account, and your owner key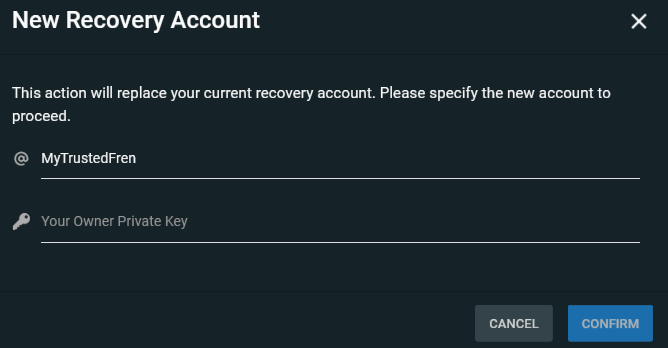 The change will be submitted, and take effect 30 days later.
More info about account recoveries
Thankyou @steemchiller for this tool, you get 50% of the payout of this post.
Update: Recoveries at steemit inc were fixed today (11/03/2020)- I would still recommend people take control of their own account recovery.