The unwritten rules
Steemit the platform has alot of unwritten rules that the steemians respect. So by breaking these rules you will most likely get flagged and you could ruin your account. Getting flagged means your reputation and payouts will drop. So basically everything you work for. That is why i am explaining the unwritten rules to prevent this from happening to you. 
Asking for upvotes
This is an absolute 'no go' in the steemit community. So yeah...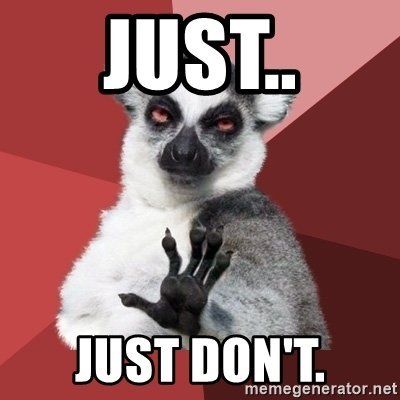 When people come to steemit, they find it hard to get anyone to view their content. What happens is that they will start doing things like "upvote for upvote" and will get nothing out of it. You will get another steemian to upvote the content without looking and then leave your page. Other steemians will see your reaction and flag you or ignore you. Doing this is time consuming and you could also put that time in writting great content. So just.. Just don't. Trust me
@Cheetah keeps his eyes on you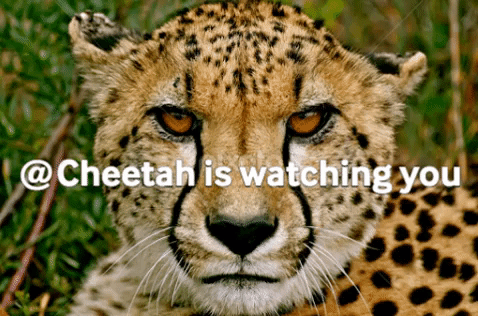 In the steemit community it is important to create your own original content. Alot of people try to copy a post from another website and take credit on steemit. But they don't know @Cheetah will take them down! Nowadays there is a bot on steemit who spots copy/paste content and points that out. So @cheetah will tell every other steemian that the post isn't original content and you will get flagged. So again just... just don't. Trust me
Don't become spam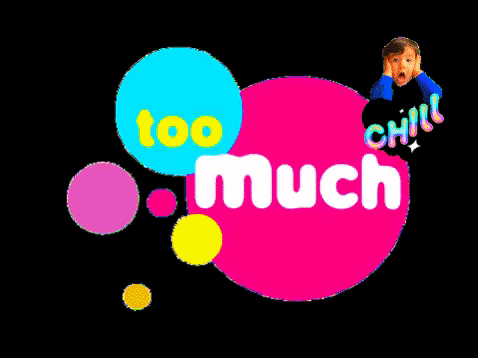 Its important that you are not overposting and become spam. I see alot of people posting 10 times a day a really small post. That isn't the way on steemit! Connect all those posts together and create one great post. Put some time in your posts and you might become succesfull. I would suggest posting 5 times a day is the maximum. 
Think about your actions
- Keep your blog yourself. I see some people resteeming so much that i can't find a post of themself. It is important to just resteem posts that actually have value. Just like this one ;). Nobody is gonna like your blog for your posts if they first see 50 resteems.
Always promote youself!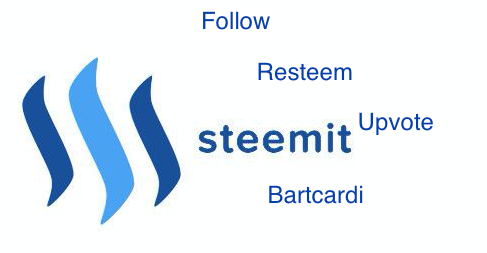 You feel the irony here LoL
Upvoting
- Unlike any other social media platform on steem your upvotes are limited. I suggest upvoting 20 times every 24 hours this way you will keep 100% voting power. If you upvote more then that your voting power will decline and become less valuable. This will recover when u don't upvote for some time. 
Don't upvote bots that have automatic messages
Don't upvote people who don't interact and are just here for the money
If you are doing this then you are wasting your vote and no one will appreciate it! I am telling you this, because i see alot of people wasting their energy on this. Again just don't... just don't. You might think to yourself is this article worth one of these ten upvotes? Yes it is!
Watch your grammar!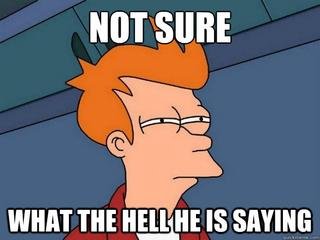 What the hell is he saying? That is the opposite reaction you want to your blog. Neverless this is the reaction alot of people get, because of their grammar. So try to write your content with the right grammar and don't make too many spelling mistakes. The right grammar contributes to a great blog! 
I hope this is helpful!
Another helpful post for your blog:
https://steemit.com/money/@bartcardi/how-to-get-more-upvotes-on-steemit-free-promotion
Disclaimer: pictures with source aren't mine
Don't forget to follow, upvote and resteem Bartcardi
Come and join Team-Bartcardi on Discord!