Steem proved to the world that it is bigger than North America by gaining 17.86% on the 4th of July when liquidity and volume were at their lowest during the holiday. Unfortunately, the momentum failed to hold up following a selloff that drove the price down by 8.17% yesterday. Let us see how things are doing today.
Technical Analysis
From our 4-hour chart, we can see that Steem has managed to storm through the downward pressure of a descending triangle earlier and turned that region into support.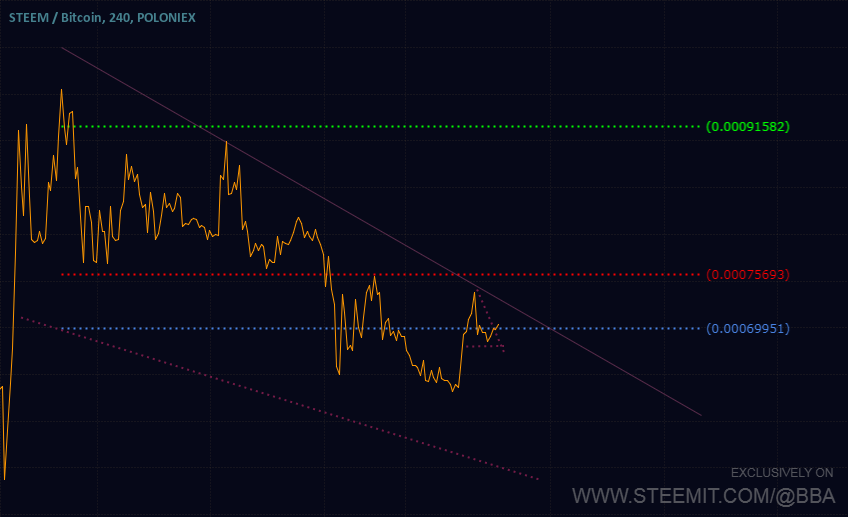 Despite the small victory, our moon trip has not gotten any easier. We are now facing off against an even thicker cloud of resistance that has fortified walls on 0.00070 (blue dotted lines) and 0.00076 (red dotted lines). Now if we could move past these two levels, then we should have a clear path to 0.00091 (green dotted lines).
If things go south, however, all I can say is METALIZE your balls and HODL STEEM like this guy below!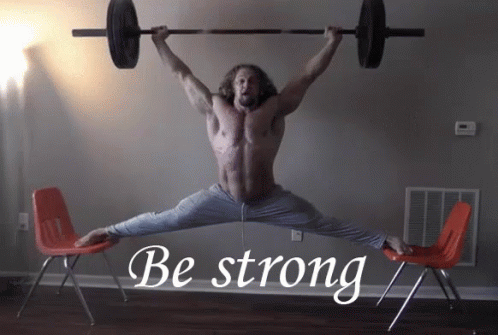 Good luck trading!