We've ascended from 5th to very rapidly approaching first place in the contest to get listed on netcoins for free! Today is the day to take first place! We were 2200 behind 1st and now within 200 votes!! Keep voting today! Vote and send a screenshot and you will get a 100% UPVOTE FROM ME! You can vote at https://contest.gonetcoins.com!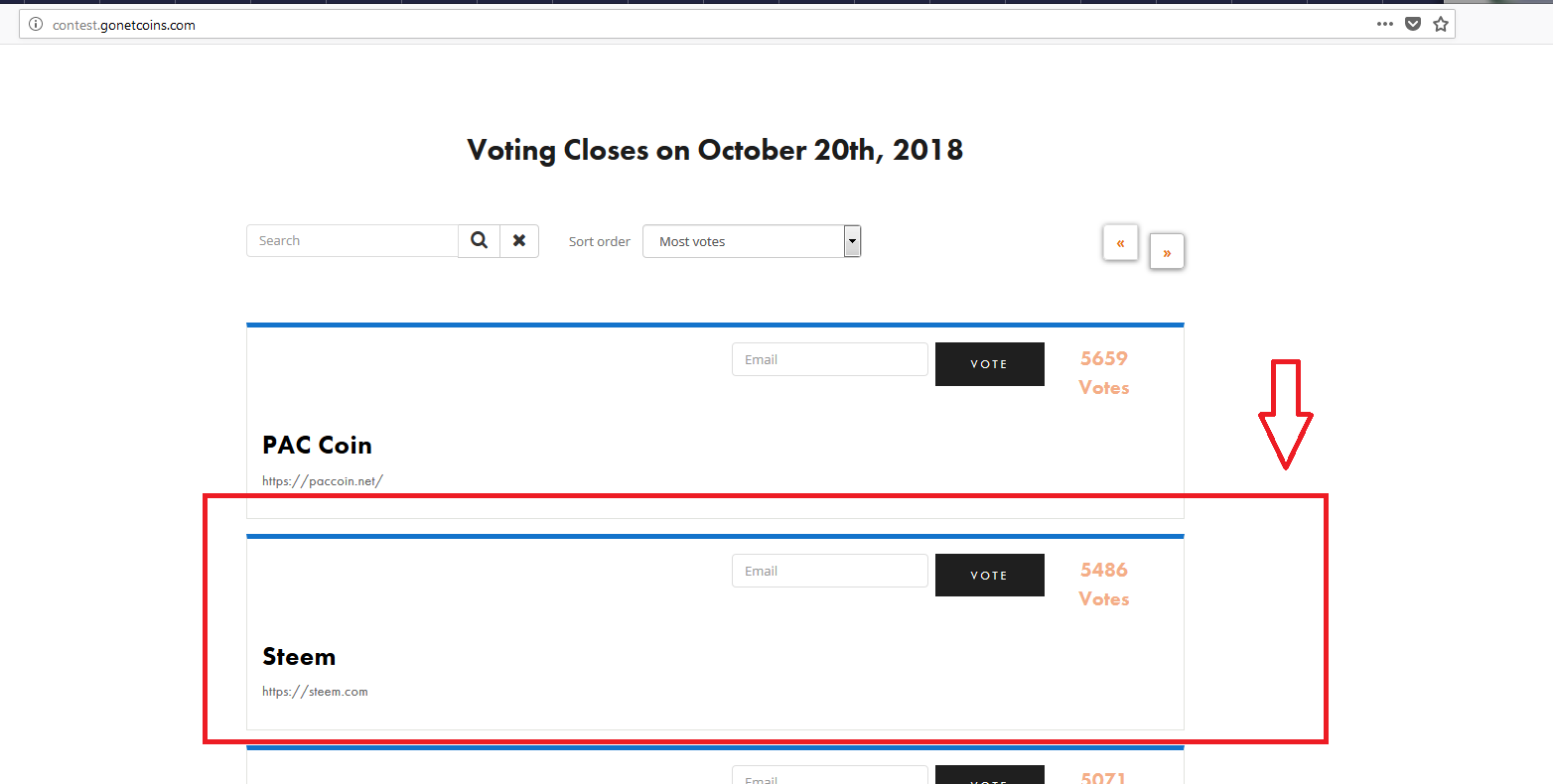 Instructions here:
https://steemit.com/crypto/@biddle/vote-for-steemit-today-on-netcoins-com
Show The Power Of Social Media!
AS ALWAYS, WISHES OF WEALTH AND HEALTH FOR ALL! :)