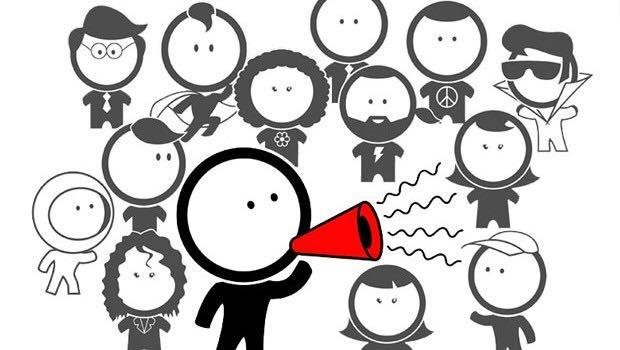 Crypto folk and Steemians in general, are a very fickle bunch. When things are clicking and overall sentiment is positive...folks are super enthusiastic!!! Yet when there is some FUD surrounding the market and especially this place as of late, people kinda just...fall off.
I must admit that the holiday season bogged me down. It consumed me and from late November to right after the New Year, I was here and involved a bit less than normal. I try to post every day. Sometime multiple posts in a day if time allows. There is always something to talk about for me...be it nerdy shit like toys or comics. Seeing a new movie. Discussing how my wife farts often. Or even about my dogs for the one gazillionth time.
They don't all need to be lengthy and chock full of crazy information. There seems to be a misconception here sometimes. At least in my eyes. I've seen folks mention that a short post about someone's day or along those lines are shitposts. I wholeheartedly disagree. I think those are just as important as the technical posts regarding the newest dApp or whatever gets to "trending" on here. That's a whole other conversation though...
Either way, I think that those personal posts are important as it allows us to learn a bit more about what make you tick. Who you are. I love learning and reading about what you are all up to. Our lives vary so much so it's fun to experience things through you all. We are all so different here yet we all share a common goal. To grow this place and expand our reach. To make friends and hopefully one day, be a little more free financially from the tools and opportunities that this place provides.
The one thing I'm noticing more than ever as of late is the engagement levels have been much lower. Not just for me but some of my friends here as well. I follow and interact with some users here who have fairly hefty followings. I've seen their comments sections dwindle down as of late as well. So at least I know it's not just me and that you all are sick of my nonsense.
I'm guilty of it too the past month or so. Since I joined the Engagement League run by @abh12345, I was always near the top. I made an effort to answer each and every comment left for me and go and start discussion on others blogs as well. Lately I have slacked a bit on that which I hate. I absolutely hate when I go through the trouble of leaving a nice comment for someone just to have it go unnoticed and I did that a handful of times recently myself. I just was busy and lazy lately but I'm forcing myself out of the Steem funk I've been in and am making up for it now. I'm encouraging you guys to do the same.
Go out and find a blog or two a day to leave a thoughtful comment on. Write back when someone responds to you. Make that effort. It isn't hard and it's something that we should all be doing. Search the #introduceyourself tag to find a new user and show them a little love and support. Just be involved and engage!!!!!!!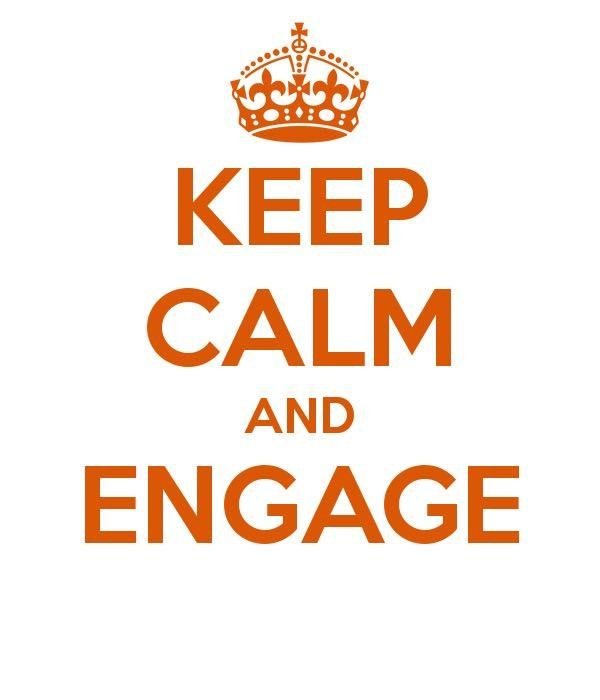 I get that it's not as sexy when Steem is at .25 cents. I understand that there is a ton of uncertainty and negativity surrounding this platform currently. Let's not think about those things. Let's just...talk. Joke around. Laugh. Enter some contests. Tell us more about what makes you...YOU!
Sign up for discord as well as join some groups and initiatives. I've been more involved in the @helpie community and have made some lovely friends from there. A bunch of us get together a couple of times a week and just talk. About life, specific posts, the State of Steem. Anything and everything. Just become more involved. We can't expect this place to grow by itself, so let's lead by example!!!
When the overall market eventually turns around, so will this place. Unfortunately every crypto is ultimately following Bitcoin's lead and right now...we sit in the basements. One day I do believe that projects will become more independent, but for now we follow in the footsteps of BTC. When that day comes, I will be glad that I made the effort while things were a bit slower here. I think that'll help me going forward immensely.
It's only been around 9 1/2 months since I joined Steemit and I am for the most part, happy with my growth. Sure, sometimes I get frustrated when I look at what other posts are earning. Or the amount of "followers" someone has compared to me. But those are things that are beyond my control. I'm really trying hard not to compare myself to anyone else's blog and situation. That's definitely something that has hurt me here. Looking at what another persons blog brings in. I would put a ton of effort into a post and then look at a friend who has killer support earn more. Early on I would get a tad frustrated. Now, I've kinda stopped caring and am just focusing on my own situation.
So I'm going to continue to just blog and engage. I encourage you to do the same. Enjoy the friendships and grow with me here.
Thx for reading. Now go engage bitches!!!!
Blewitt