I just want to reply to this issue brought by @aggroed.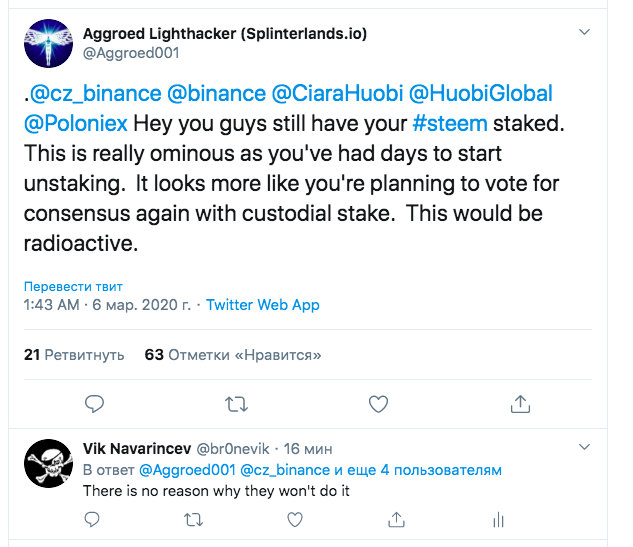 Here are the reasons they will vote for Sun sockpuppets again.
They took money for it and still have an obligation
To unlock their funds they need a hardfork. To organize hardfork they need to work with Justin.
So, what to do next if you want to secure steem chain from "takeover"?
Don't send STEEM on Binance, Huobi, Poloniex
Buy and stake and vote for witnesses.
Thank you!
You could reply and follow me here
https://twitter.com/br0nevik