Hi fellow Steemian,
Welcome to my Steem Faucet! This is not a crypto faucet like all the others like Moon Bitcoin, FreeBitco.in and many others. This is a daily STEEM Faucet offered by me (@btcsam).
@elements5 - check out the new game of @elements5 by clicking here
@khussan - I really appreciate his support, please take a look at his awesome profile if you want 😉
If you want to sponsor this faucet, just send min. 0.2 Steem to @btcsam with memo "Steem Faucet" and get mentioned here for 1 week. All received funds are used to support this faucet. Thanks!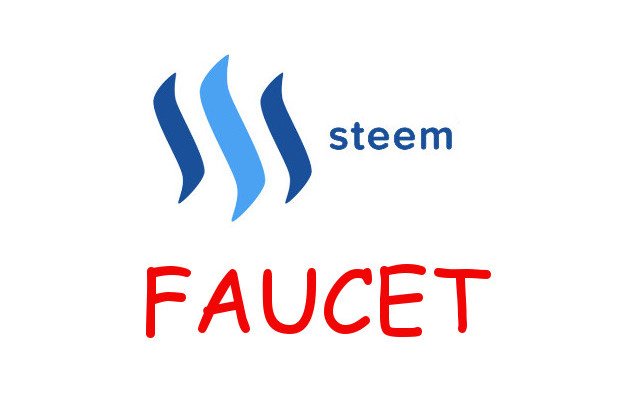 Last winners

How does it work?
It is pretty simple. All liquid Steem I receive from this post will be given away in the Steem faucet post in exactly 7 days. That means todays faucet funds come from the payout of last weeks post. So if you upvote this post you support this project by increasing the amount of Steem distributed next week.
Todays faucet funds

0.304 Steem
0.073 sponsored by @khussan
0.029 sponsored by @elements5

How you can enter
If you want to receive a part of todays funds you can enter by:
Upvoting this post with 100% (should be easy peasy)
Resteem (and mention that in your comment as well!)
If you follow me you'll have a double chance to win 😄
When will you receive your faucet earnings?
You can participate for approximately 24 hours after this post is published (may be a little bit longer or shorter sometimes; just take a look at my profile to see if there is a new Steem Faucet post, if there is one the last one has already closed).
Then I will send the funds to 3 lucky winners. The Faucet funds will be distributed like this:
⯈ 1/6 of Faucet funds to a random person who upvoted
⯈ Another 1/3 of Faucet funds to a random person who upvoted and follow me
⯈ 1/2 of Faucet funds to a random person who resteemed and shared that in a comment
Once the participation is closed you can still upvote this post to increase the faucet funds for the post in 7 days but you can't win a part of the faucet funds anymore.

That's all. I hope you enjoy your free Steem and when you don't win this time don't be sad, just participate tomorrow again, it will be worth it as it takes less than one minute to enter.
Have a wonderful day! 😄✌
---
Sponsored ( Powered by dclick )
Hi Steemians. Today, I'd like to introduce you to th...