I keep being reminded that it's important to tell everyone "out there" about how great Steem is instead of just preaching to the converted so to speak. But when your Twittering, FBooking around, getting your Insta on, Quoraing or getting reddit - how do you tell them without writing a dissertation on each platform? To make my life easier I'm making this one post I can share around the platforms and just say - Steem is great, go over there to read more and join up.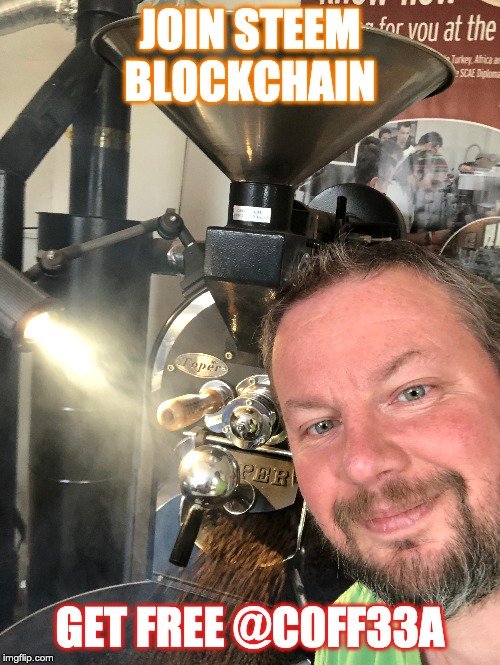 This has to be top of the list, just imagine all the fun you can have ridiculing my posts in the comments, you can be Donald from Happy Gilmore shouting "Jackass" to make me slip up. Like a stumpy, hairy British Stretch Armstrong you can bend and stretch me to your will - and when you are bored just look at all the other cool things you can do as well.
Getting Started with the Steem Blockchain
Steem is a Blockchain, and you can access it through a variety of different front ends, server based tools like Steem Python and even web based tools like SteemJS to look at the past data stored. To interact with the Blockchain you need to register an account - there are a variety of ways of doing this including https://signup.steemit.com/ and https://account.buildteam.io/apps/steem-account in fact I will set up accounts if anyone needs them just contact me through discord @c0ff33a / Deranged [Witness]#7845
Unlike other cryptocurrencies, your Steem account name is human readable - so my account is @c0ff33a, if someone wished to send me an amount of Steem they just type in my account name - simple and the transactions are lightening fast. Compare that to sending Bitcoin 3FpSgz9hani8sai89Ngh7QCsykzteCSUmY , Etherium 0x8fa0ea51373cbD8030b2f107F3BcC971ae1B0e4e or LTC MFCqNzj5fXXBjwEsdSfdFFFjSp6XMTFvmK (they all work if anyone wants to test them out) long complicated names and super slow transactions.
Once you account is set up, your interaction with Steem based apps is limited by Resource Credits - to increase your Resource Credits you need to Stake Steem - that is invest it into Steem Power which will give you more resource credits and also greater influence. The simplest way to obtain Steem and then power it up is through https://www.blocktrades.us/trade
Frontends
https://steemit.com is an example front end to access the blogging aspects of the Steem Blockchain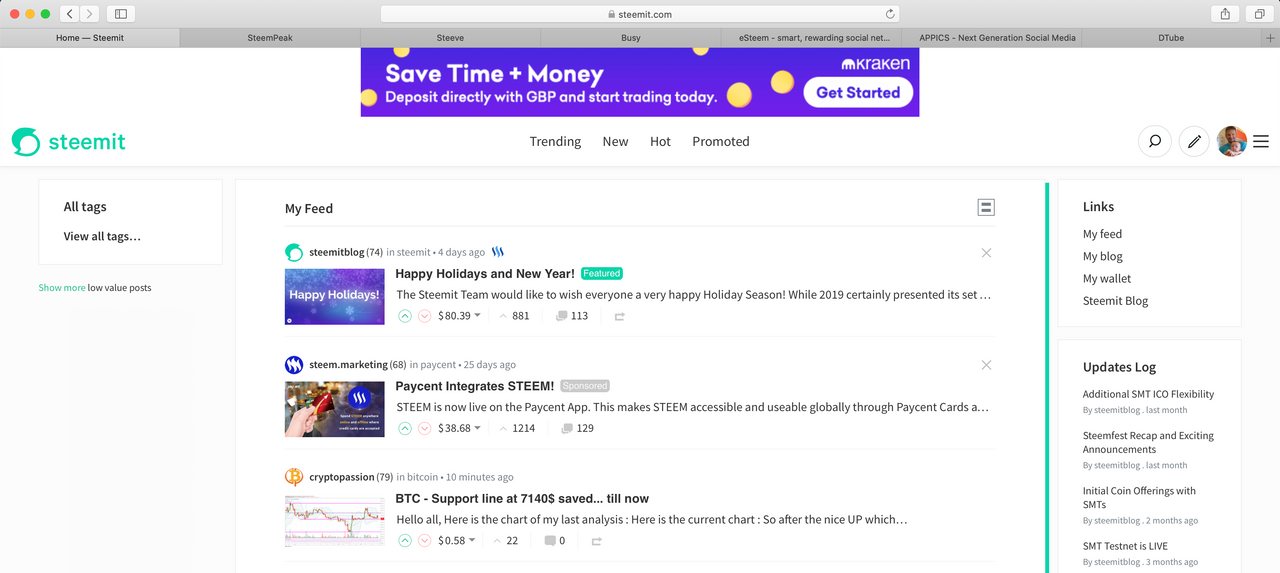 But you can actually access and post to the Steem Blockchain from many different sites like https://steempeak.com/@c0ff33a/feed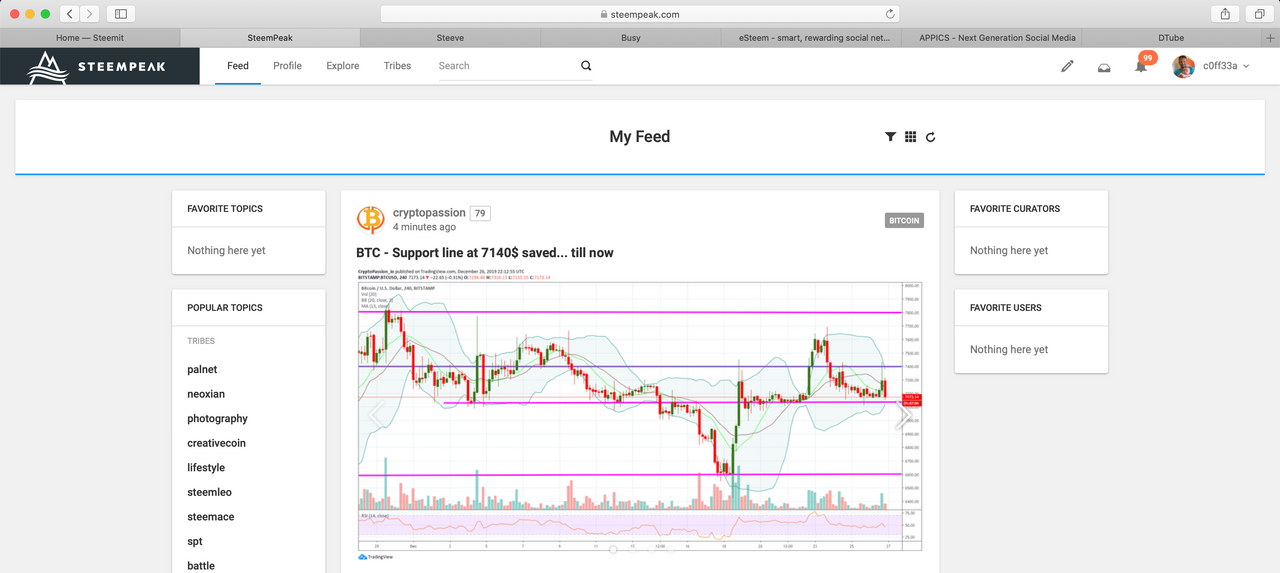 Each front end will display information differently, so you can find one that suits you or even use a combination. Some like https://www.steeve.app use your interaction history of comments and upvotes to intelligently display new posts you might like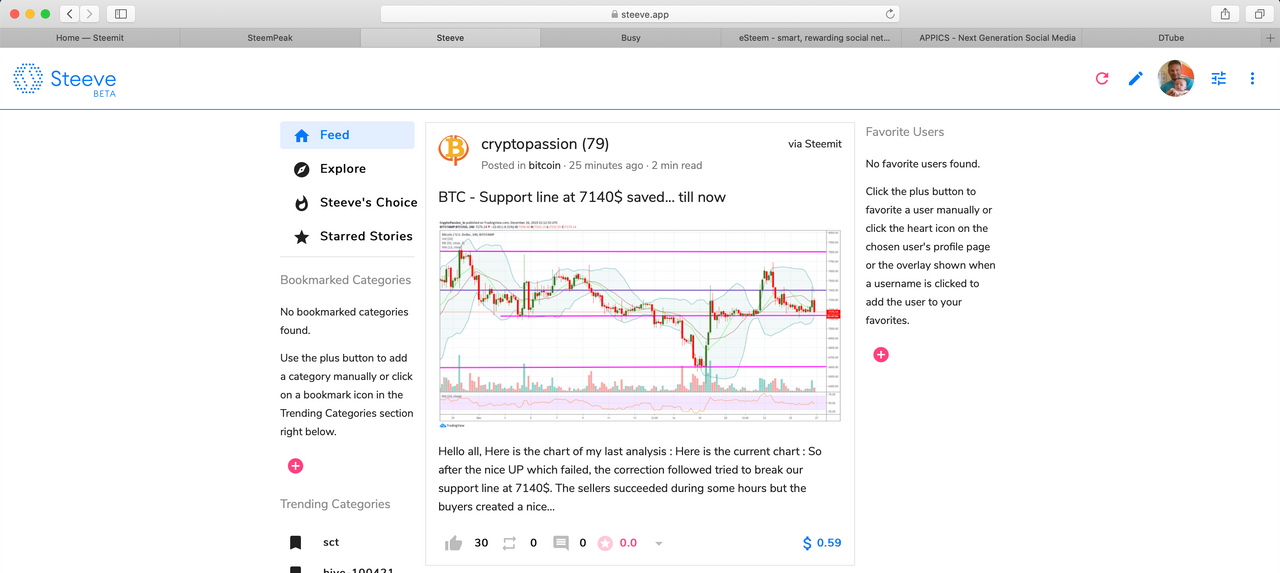 Others like https://staging.busy.org just give a simple alternative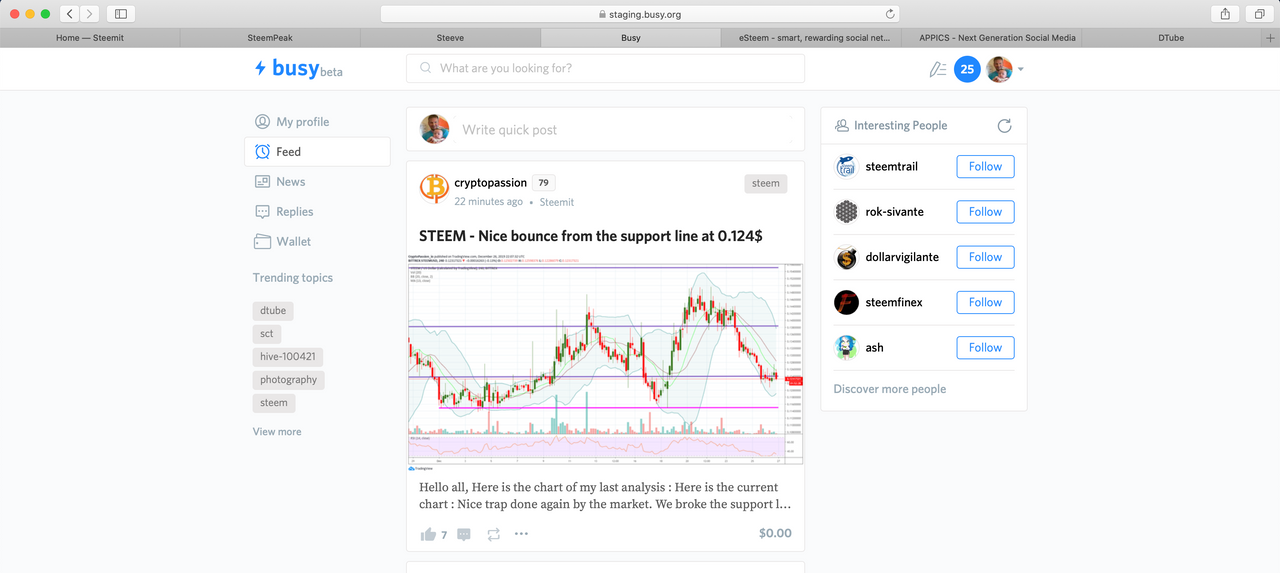 There are also mobile and desktop based apps like https://esteem.app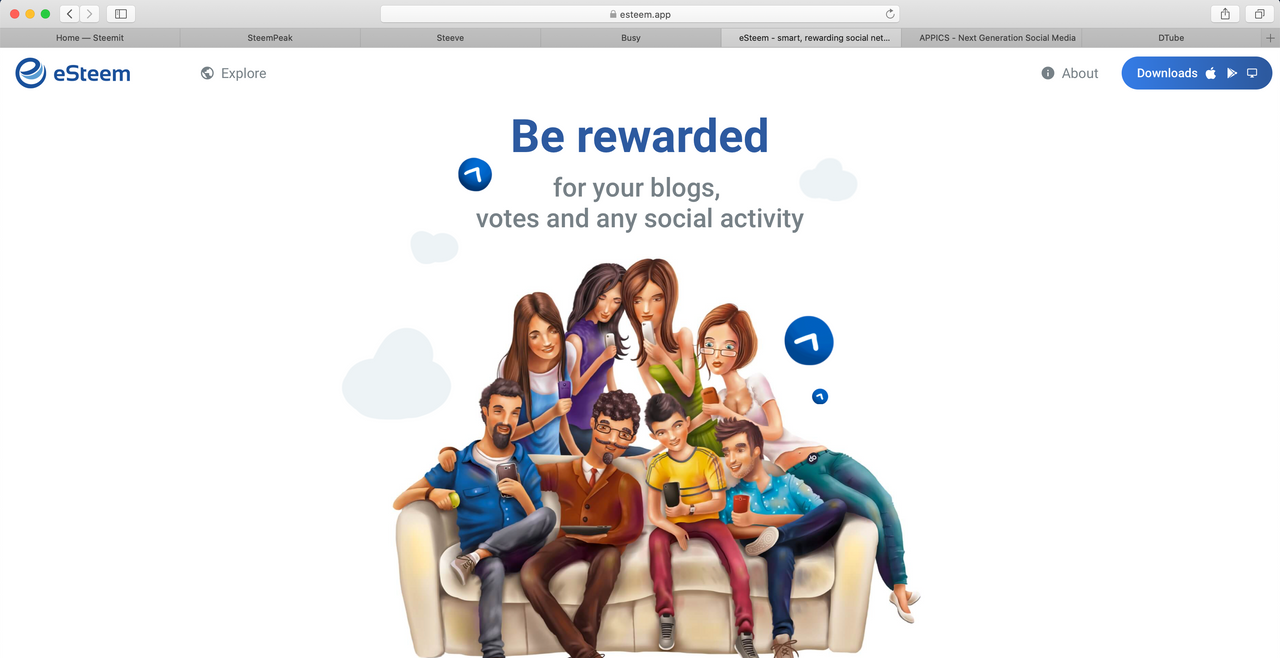 Or even https://appics.com/#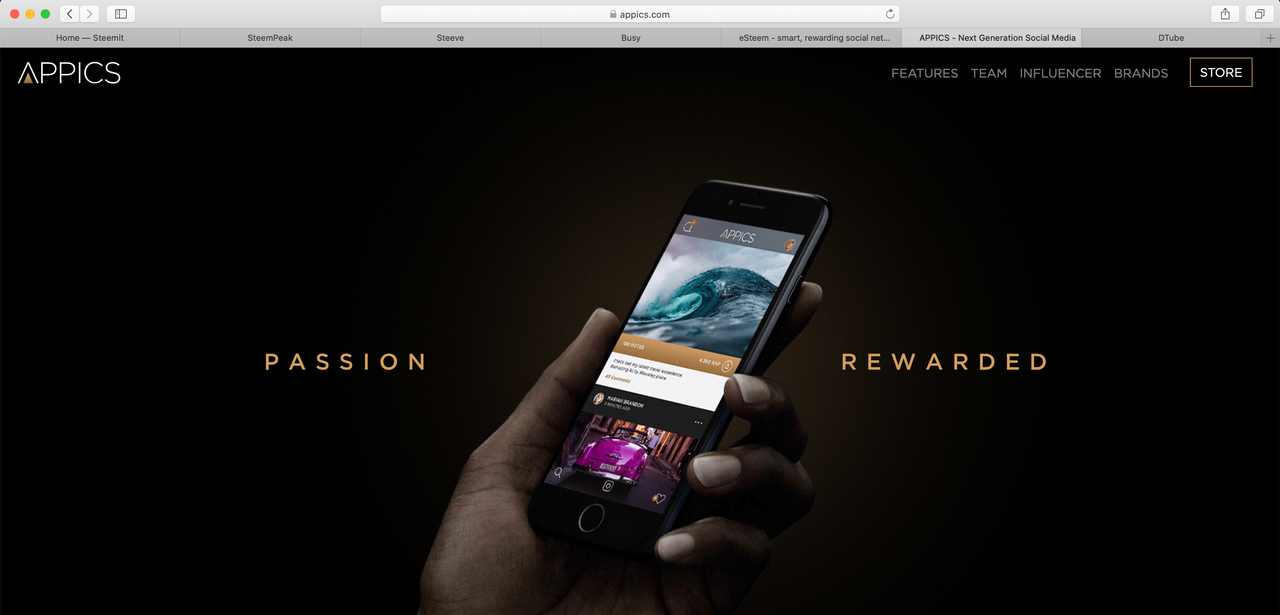 And to share video content https://d.tube/#!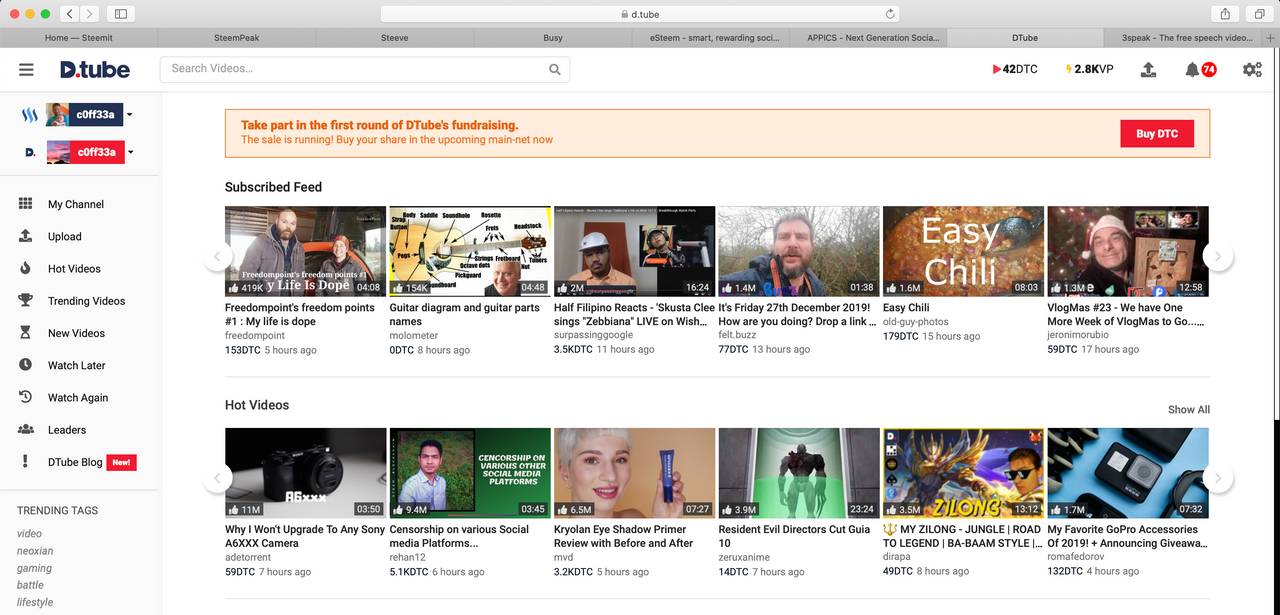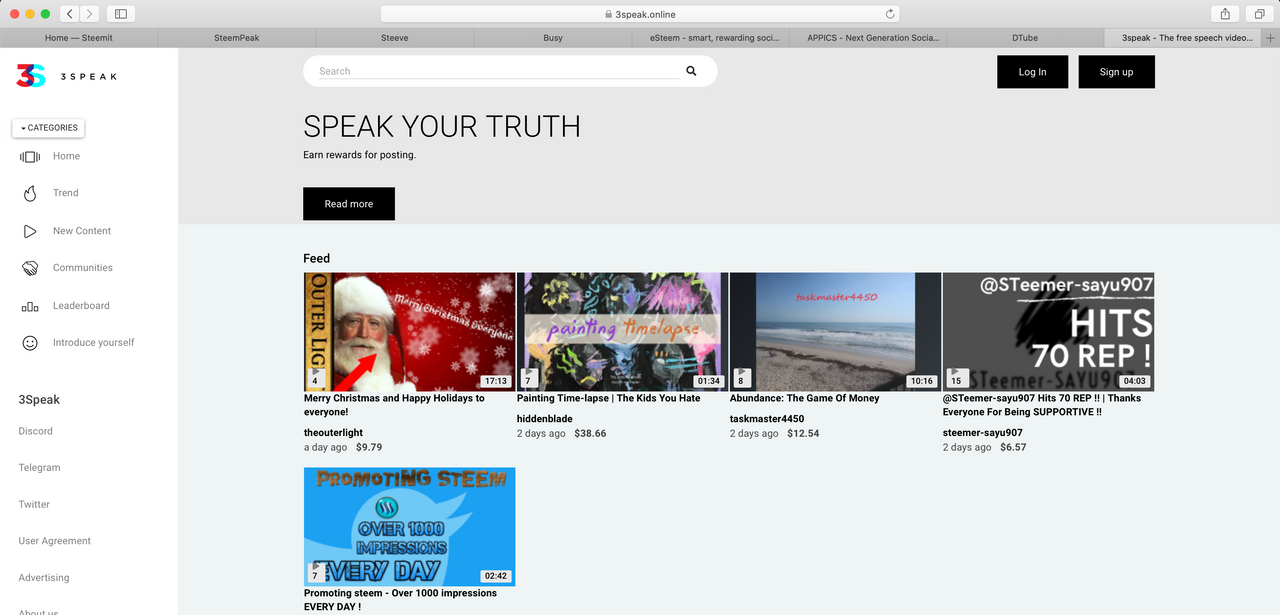 That's a massive range of ways to access the Steem blockchain, and it is only a tiny selection of what it currently available.
Gaming
When you want to relax after a hard days blogging, what better to then to wind down with a game or two. Top of the list is https://steemmonsters.com?p=battle&id=52cf66b2ab34253375113528cbc3eca8800ce795&ref=c0ff33a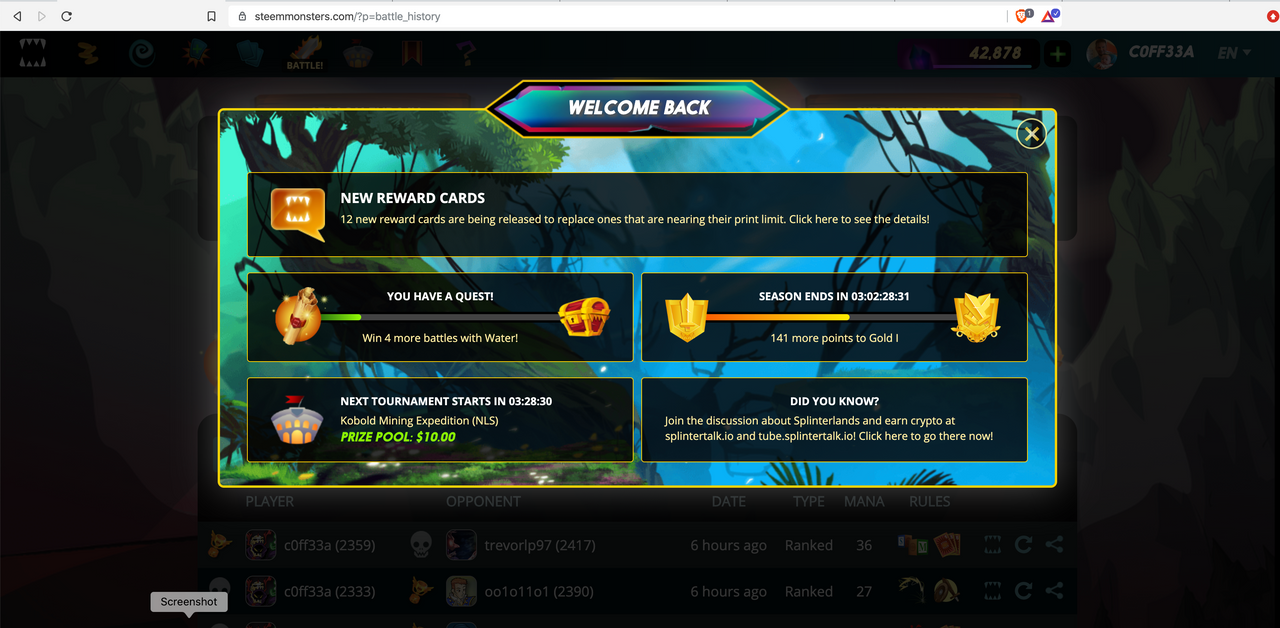 Everything in the game is logged and stored to your Steem Blockchain account - from buying cards, playing matches to trading cards and selling on the open market. It's a super fun game, you can buy card packs with Steem or other Cryptocurrencies and even credit card via PayPal.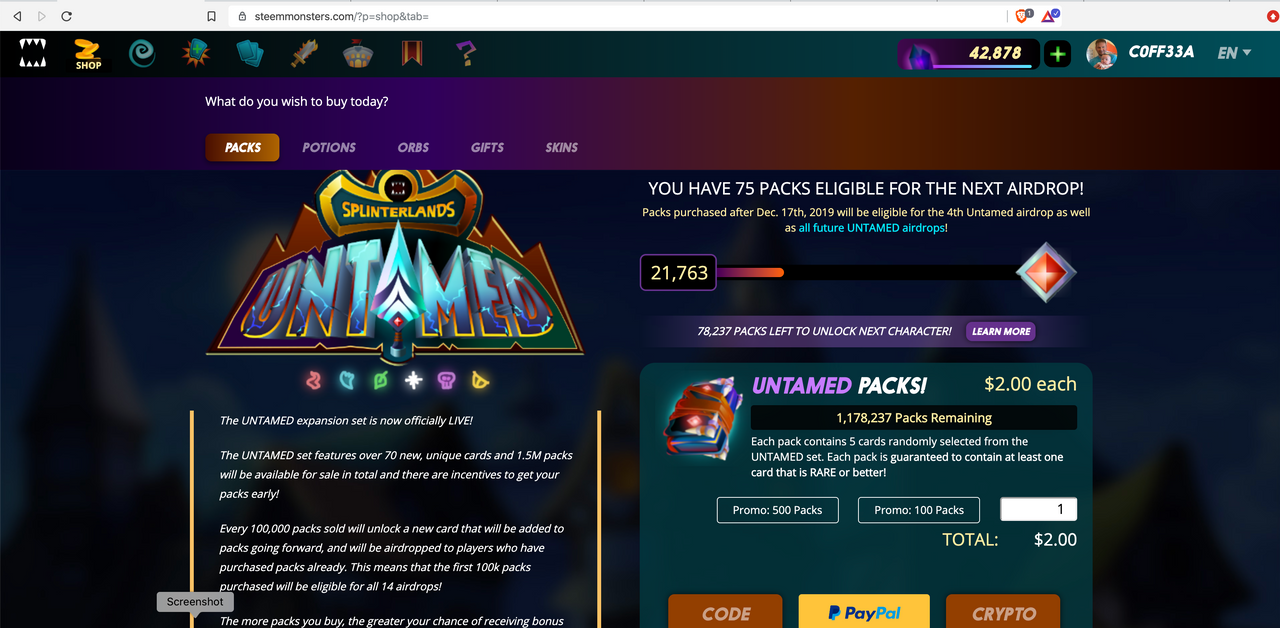 If you are interested in space exploration, then https://nextcolony.io/overview might be for you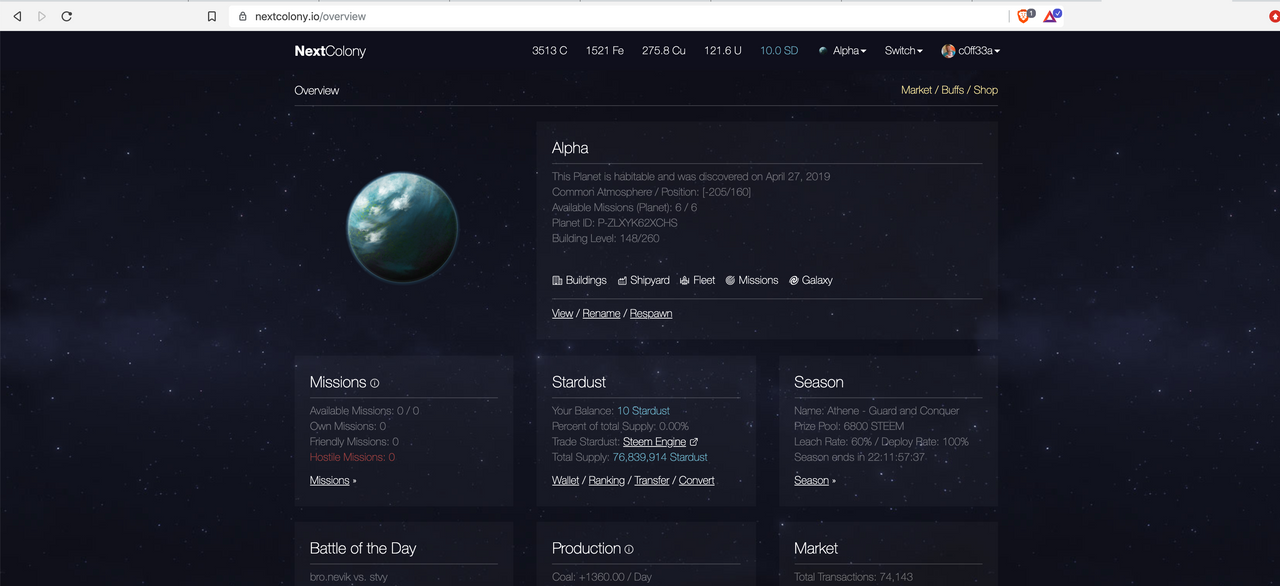 It's a game of patience and thought, where you spend your gained resources hopefully wisely to grown them even more.
A different alternative is https://drugwars.io/ where you invest your earnings on growing production - but leave it exposed and other gamers will fight to take your spoils. It becomes a race - gain more defence units to protect your income, while still trying to build more production to keep growing.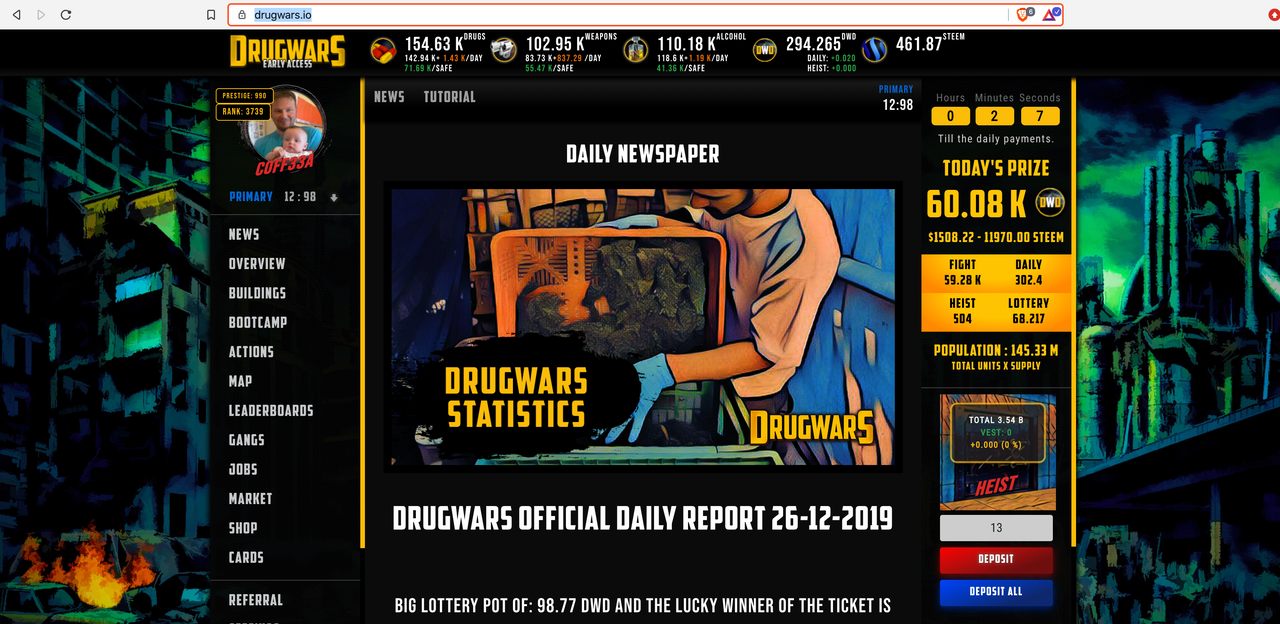 I was a sceptic at first because of the title, but once you get into it very addictive. These are just three examples of built on Steem Blockchain games which utilise your account to store your game progress, many more are available or in progress.
And there is more
I have not mentioned Communities because they are still in Beta, but they do offer additional opportunities compared to the standard static blog. Being able to pin specific posts to a hobby or special interest group will make it much easier to find and share information.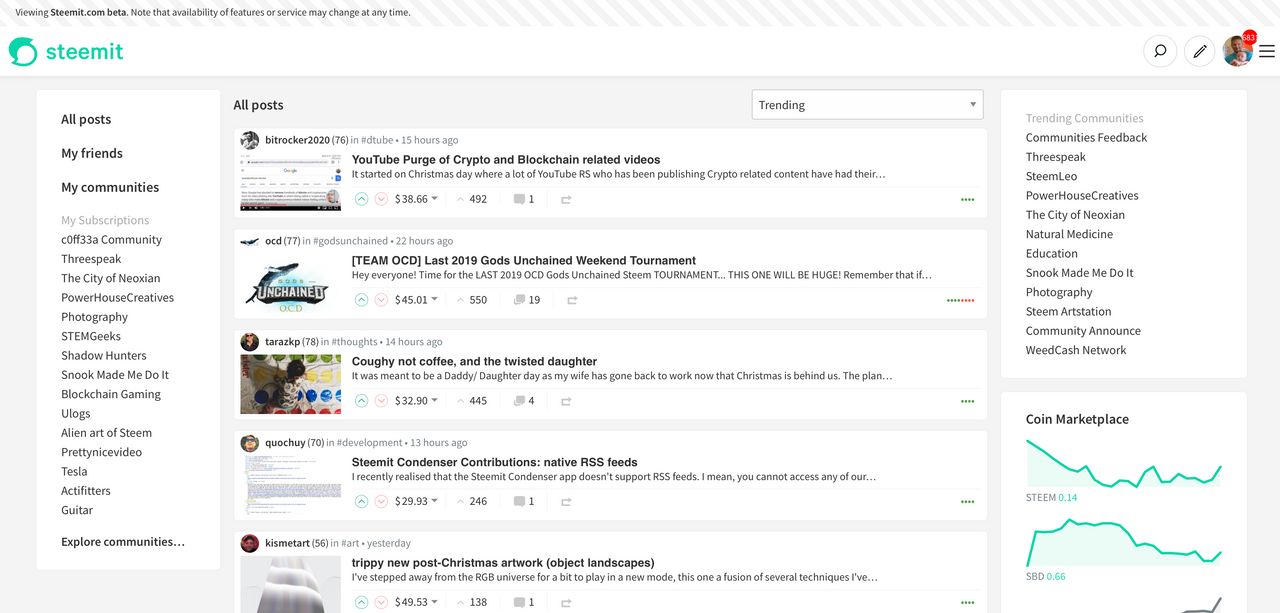 https://steem-engine.com/?p=balances&a=c0ff33a adds a vast range of Tokens to the mix, and with many of them corresponding tribe sites where you can stake the Tokens and earn them in rewards like https://www.creativecoin.xyz/@c0ff33a/feed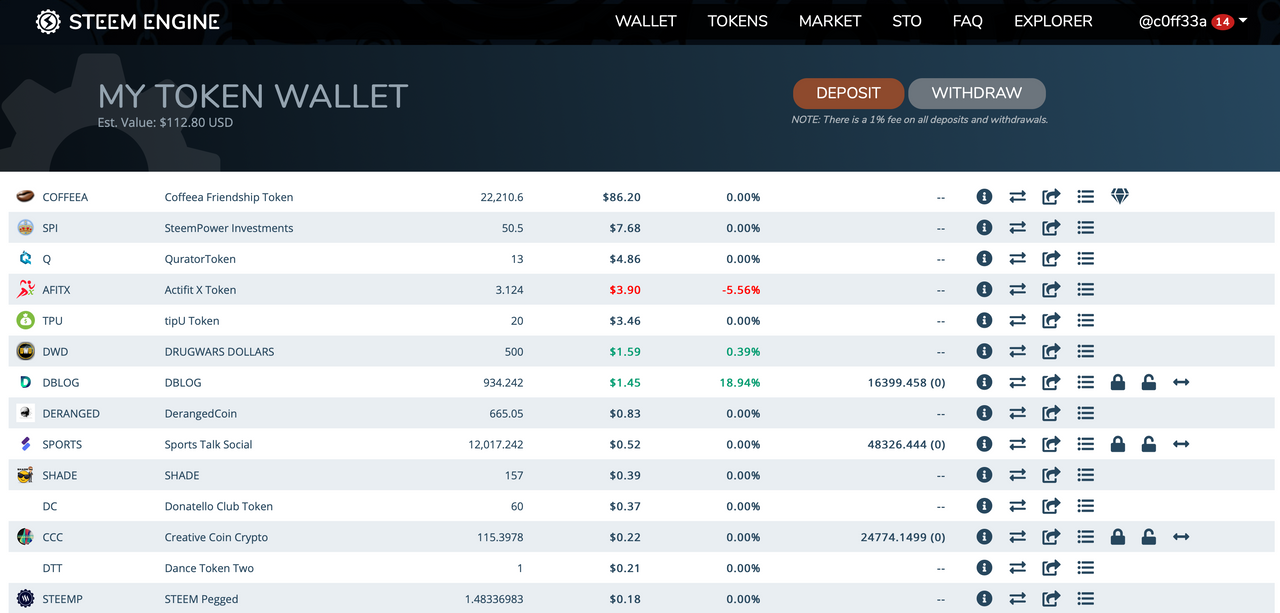 And the Steem Blockchain will be launching SMT (Smart Media Tokens) to further expand rewards on external sites.
To Conclude
The Steem Blockchain offers so much from one simple account sign up, whether you already have a blog or are thinking of signing up for one - Steem offers an easy way to create posts, embed images direct from the page builder and enhance your text with Markdown. With a variety of Steem backed games and DApps to access, that one account gives you access to many other opportunities - and of course you can also Earn Steem, send it quickly to other account members and Power it up to gain greater influence.
Last Confirmed Block Number 39,417,883 Last Aslot 39,552,553

Steemd v0.22.1

Kind thanks to Witness
@enginewitty
for employing his Ninja graphic design skills and producing this 🔥 banner
If you enjoyed my post don't forget to leave an Upvote, feel free to comment on what you liked or where I can do better even. Follow @c0ff33a for regular and varied posts, photography, my weekly VLOG, posts on coffee roasting and brewing - just follow and see.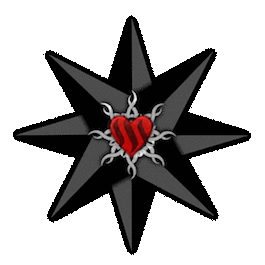 #thealliance
To grow your presence and following on Steemit, be active in the community Discords that offer the chance to learn, network, share and be found. The #TheRamble discord https://discord.gg/HZYzEry hosts a range of shows where you can join in and get your name shown, every Thursday there are two Pimp My Post Thursdays which are hugely popular and give you an opportunity to get your posts seen.

All photos are my own, taken with my iPhone. All my Steem posted pictures can be freely used by other Steem users in their own blog posts - all I ask is that you follow me and credit @c0ff33a linking to my post you took it from. You can also follow me on Twitter
You can view my current Witness Statistics using this tool produced by Witness @justyy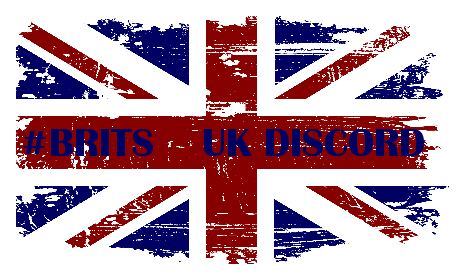 Visit #BRITS Discord Channel
Keep up with the United Kingdom of Steem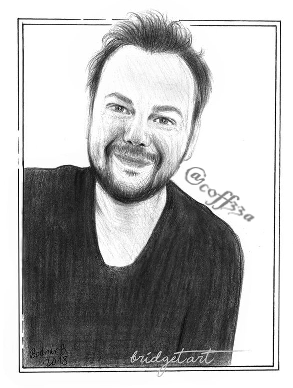 👆🏼 Me ☕️
The picture to the right kindly sketched by the wonderful @bridget.art , be sure to check her incredible art out https://steemit.com/@bridget.art
The greatest challenge we face on Steem blockchain is getting our posts seen, I have always believed the simplest and best value way of doing this is by commenting on the blog posts of others, the more you engage people and interact with them the greater the chance they will visit your own blog and return the favour. Other then spending all my free time commenting on Steem blockchain posts, I also distribute coffee roasting machines and also espresso coffee machines and roast my own Speciality Coffee Range. being one of the premium coffee suppliers Yorkshire including a wide range of filter coffee sachets. Finally I have a dedicated website to my Artisan small batch roasted coffee featuring roast and post packs and super easy coffee subscriptions

Proud sponsor with @derangedcontests of @brosino , free to play and cash out Steem rewards, head to Brosino Website now and start playing.
!steemitworldmap 53.766547 lat -1.801500 long Bradford, West Yorkshire, United Kingdom. d3scr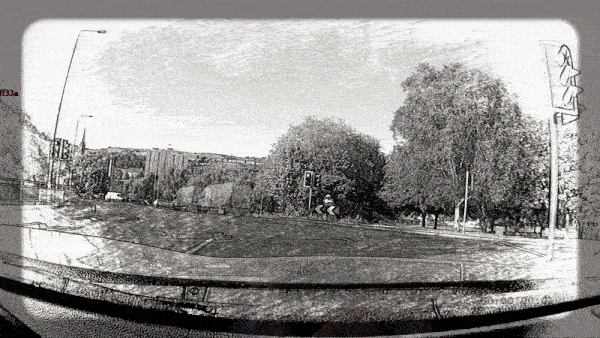 This awesome animated Banner has been kindly been created by the wonderful @snook


The Coffee Break Discord Voice Chat Show, in @thealliance Mondays 10pm UTC hosted by @c0ff33a and @enginewitty
Don't forget to vote for Witnesses https://steemit.com/~witnesses
You can vote for the Witness team c0ff33a and @derangedvisions if you like what we are doing for people and communities throughout the Steem blockchain - click vote for c0ff33a Witness
If you are uncertain about Witnesses and who to vote for you can vote for c0ff33a as your Witness Proxy and you will vote for the same Witnesses as I do.
If you have spare Witness votes, support other active Witnesses like @thekitchenfairy , @enginewitty and @jackmiller
@untersatz
2017 blogging, 2018 Witness, 2019 COFFEEA TOKEN