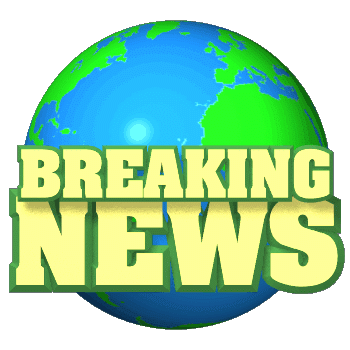 Steem, and Steemit, are quickly gaining worldwide, mainstream recognition though a series of high profile news articles. The latest to reach my screen came from the Reuters news agency earlier today. The article includes quotes from Ned and mentions Steemit in the same sentence as global heavy-hitters Reddit and Facebook.
http://www.reuters.com/article/us-currency-steem-idUSKCN0ZS2MF
This is significant because Reuters is used as a credible news source for many other news publishers around the globe. In the past seven hours the article has been picked up and republished on a number of well known international websites. I predict that the number of 're-posts' will only increase as Europe comes online later today. Those that Google has crawled so far include:
theguardian.com
https://www.theguardian.com/technology/2016/jul/12/steem-digital-currency-steemit-value-soars
dailymail.co.uk
http://www.dailymail.co.uk/wires/reuters/article-3687170/Digital-currency-Steemit-soars-150-mln-value-2-weeks.html
yahoo.com
https://www.yahoo.com/news/digital-currency-steemit-soars-more-150-mln-value-202132544.html
cnbc.com
http://www.cnbc.com/2016/07/12/reuters-america-digital-currency-steem-soars-to-more-than-150-mln-in-value-in-2-weeks.html
smh.com.au
http://www.smh.com.au/technology/technology-news/steem-a-digital-currency-you-earn-for-posting-on-a-social-network-soars-to-197m-in-2-weeks-20160712-gq4h0q.html
primenews.com.au
http://primenews.com.au/steem-a-digital-currency-you-earn-for-posting-on-a-social-network-soars-to-197m-in-2-weeks/
channelnewsasia.com
http://www.channelnewsasia.com/news/technology/digital-currency-steemit/2952622.html
This increased media coverage is also reflected in the Google Trends data for Steem/Steemit over the past seven days: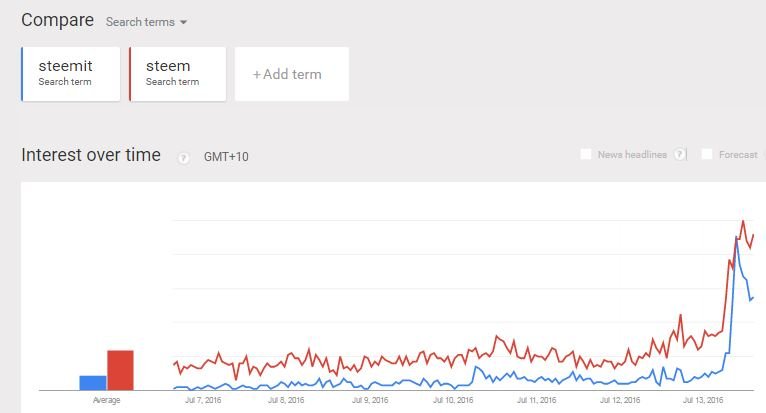 Enlarge
As I write this the current number of registered Steemit accounts stands at 18,798. When Steemit hits the likes of CNN, FOX, MSNBC, BBC etc. that number will likely shoot up (at a greater rate than it already is!).

Enlarge
In conjunction with all of this media coverage is the impressive surge in the price of STEEM (>1500% in the past week):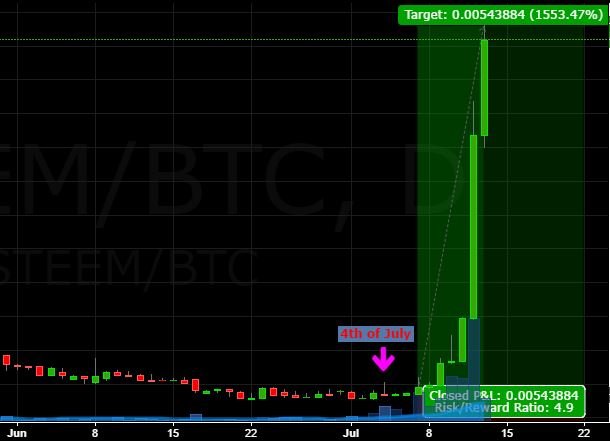 Enlarge
It's been fun to be involved in this project from an early stage. Must be kind of how those Harvard students felt when they were the first users of thefacebook.com!