In the last Hard Fork (ie. a Steem update as in layman terms), the Resource Credit system was implemented. RCs are needed to make transaction on the blockchain (posts, comments, sending Steem etc.). To have the RC, it is necessary to have Steem Power, but only little is needed to perform the amount of transaction that an average user does on a daily basis so most of it goes unused. However, another feature of RCs is the ability to claim free Steem account tickets. You need about 5000 SP to have enough RCs for claiming accounts, however, the amount of needed RCs for account claims tends to fluctuate quite a bit.
I found a tool (in Beempy.com) where you can view all the different RC costs, and at the moment of checking the cost two days ago, I noticed that it was actually just around my own RCs (about 8500 Giga RC), despite having only about 4300 Steem Power.
To view your RCs (and many other things), you can simply go to steemworld.org@[insert your username], and if having enough of them, claim account tickets that you can use later to create accounts for other people, for example.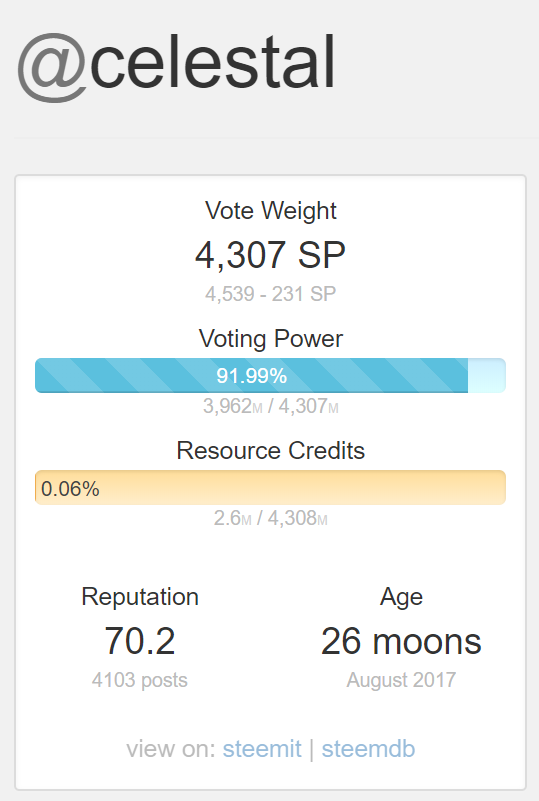 For a brief moment claiming an account ticket left me with RCs only enough for 2 comments, though it never had an effect on my Steem experience since the RC bar loads about 30% per day, and with my amount of SP, only a fraction goes to my daily actions anyway. Claiming accounts is a good way to put it to use, and I highly recommend others with enough Steem Power to do the same!