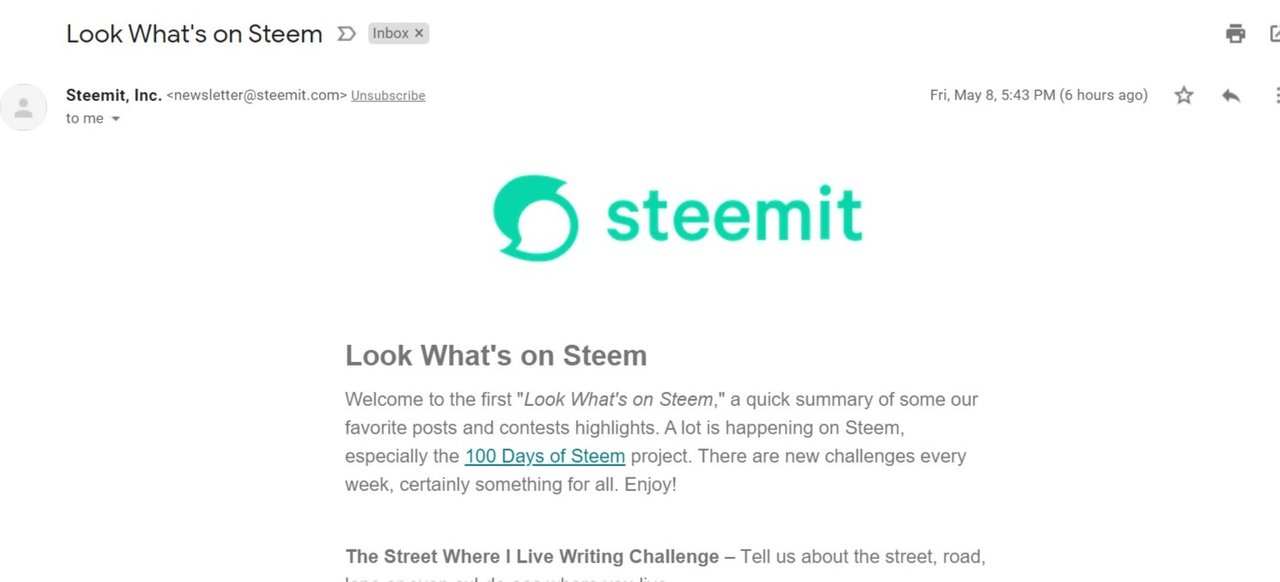 So Yesterday when I opened up my email I received a newsletter from steemit inc. I can't recall if that has ever happened before but I was happy to see it.
It wasn't anything special, just an announcement reminding readers of the 100 days of steemit challenge, some featured posts to visit and things like that .
It ends by asking when was the last time you visited steem and to come back and see us.
It was a very simple thing to do but it was a big idea. Email marketing is the one of the highest conversion marketing tactics there is. I know people thing email is old news but other than transactional marketing (advertising on email receipts after purchases) general email marketing his the highest open rates.
You probably don't open too many of the emails that blast your email account but if it is something you are interested in like steemit, you will probably eventually open at least one of the emails before you unsubcribe.
I can't remember the stats but it people usually don't unsubscribe from an email list until after they are bothered by it at least a dozen times.
Not to see a steemian getting and email from steemit is bothersome I'm just pointing out a little bit about email marketing trends.
Having said all this, I think it was great to get and read the email. I didn't care a lick about what it said but the fact that it was there made me realize that there is someone at the wheel over at @steemitblog and that is exciting news.
I like the idea of the 100 days of steem challenge but that is a well meaning tactic. There is a lot of great work that can be done to make steemit a great community for content creation.
The best use of the steemit newsletter would be tutorials on how to operate for newbies. fun and easy ways to earn steem and Q&A for people.
Growing steemit is not hard. It will just take focus and implementation of some basic marketing. Emails are a great start!