I remember 2 years ago, when Steemit was still infant, I brought up the subject of the morality of Selling Votes when I wrote "Is it wrong to sell votes". That debate still stands today and some of you may be for it and some of you may be against it.
I personally believe that "vote selling" gives users a reason to buy steem and power up, which causes buy pressure and ultimately benefits Steem holders. There is also a lot of marketing benefits for people who wish to get more exposure but simple do not have the funds to have valuable votes. We also have steemians who are actively voting but lack the amount of Steem needed to get decent curation rewards.
For these reasons, I have decided to run an Auction Voting Bot which allows delegators to get up to 80% of the Bot´s rewards:
This bot is like any other auction bot in the way that its accepts bids and votes every round, but I also want to add extra exposure to the content submitted to the bot by re-steeming and featuring the best content on weekly posts.
To use the bot you only have to send Steem or SBD to @dailyupvotes with the URL of the post you want to promote in the memo field, your post will enter an auction and will get voted when the rounds ends (when the bot reaches 100% voting power).
The weight of the vote on your post will reflect your percentage of the total funds sent to the bot in that round.
The idea of @dailyupvotes is not only to promote content but also to provide anyone who wants to profit from Auctions Bots to do so, you only have to delegate Steem Power to its account and you will receive a proportional amount of all liquid earnings of the bot.
To delegate Steem Power to @dailyupvotes you can follow this guide: https://steemit.com/delegation/@timcliff/tutorial-how-to-delegate-sp-to-another-user-using-the-steemconnect-tool-from-busy-org
BETA Phase
At the moment the bot is BETA phase, I set it up today, yes this is what I do on Sundays, and if there is any bugs do let me know!.
I would appreciate it if you help me test it, the minimum bid is only set at 0.01 SBD/STEEM and since the bot is new, you would probably get a 100% vote if you bid now.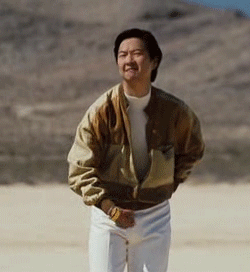 ---
DISCLAIMER: I used @yabapmatt´s @postpromoter code and I must admit I am impressed by the stability of his bot, I invite you all to check his profile and vote for his witness as he also provides a lot of great tools for witnesses and steemians.