This is a quick note presenting my suggestion for the better incentive structure of Steem. A core idea is introducing masternode-like staking incentives that provide both liquidity and profitability to investors.
Current Incentive System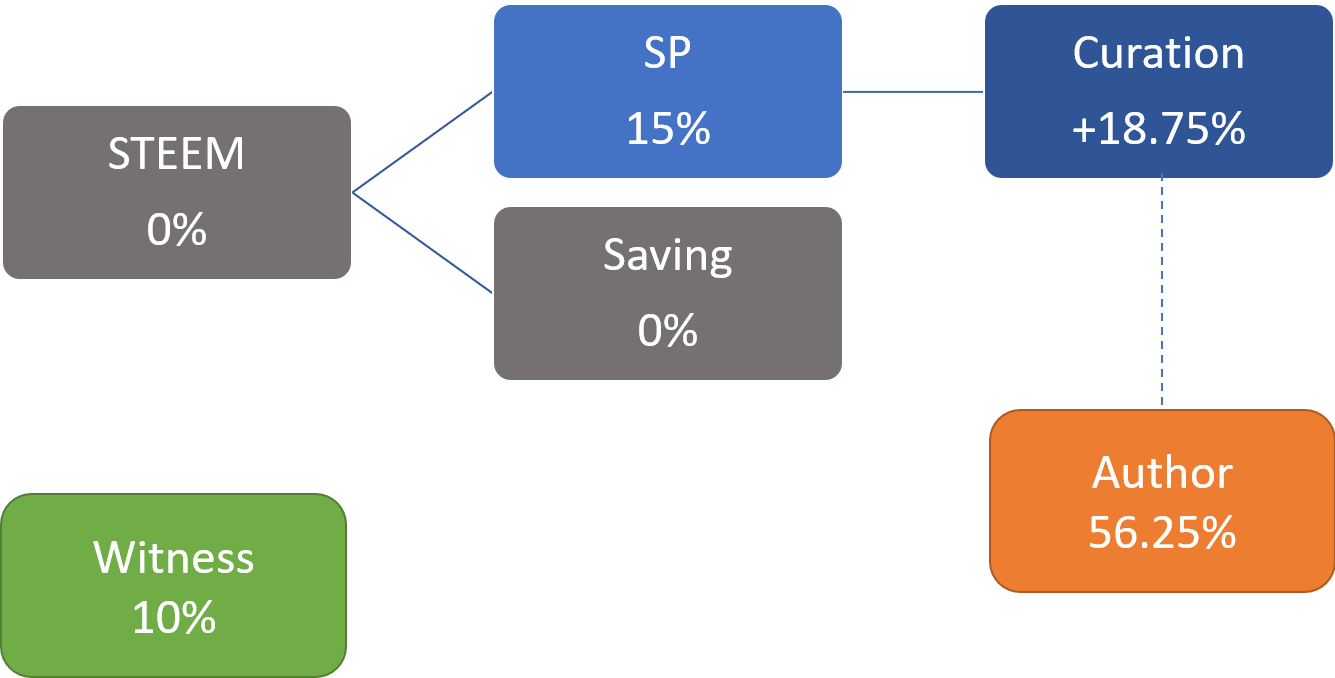 Highlights
All SP holders obtain 15% of the total reward
SP holders those who curate additionally earn 18.75% (25% of 75%, vary by vote patterns). Therefore, they obtain 33.75% in total
Problems
Significant proportion of reward for SP investors is given to Steemit (currently about 25%)
Investors are forced to curate, or they will have much less financial benefits. This brings about poor-quality curation, or even voting bots that merely spend voting power to any contents.
Investors who hold STEEM for liquidity also have disadvantages.
Consequently, two extreme results. Investors (who don't want to actively participate to Steem community) easily become lazy curators and distort our contents discovery system. Or passive investors give up to invest in STEEM due to much disadvantages.
Suggested Incentive System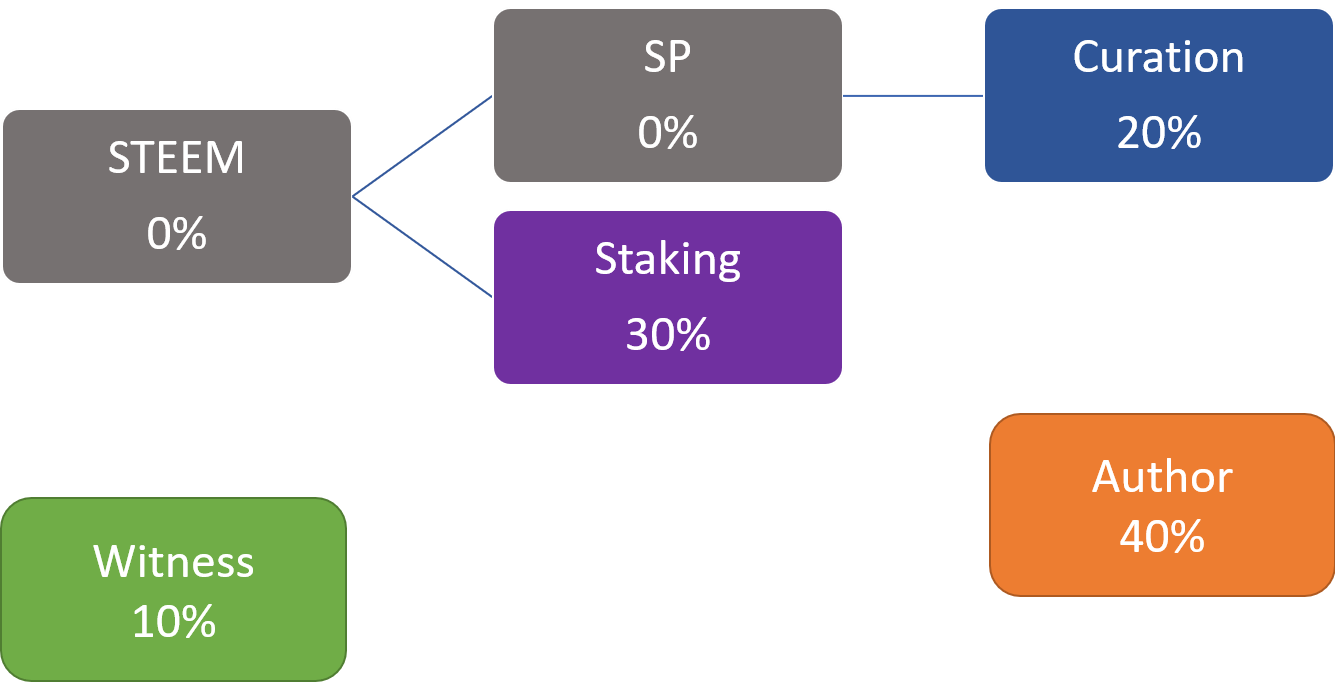 Highlights
No SP rewards
Curation rewards is about 20% of total rewards (33% of total contents rewards, 70%)
Saving is re-branded as like Staking
Minimum staking unit exists, similar to masternodes. If the number is 5000, staking 4999 STEEM does not provide any portion of rewards. In the same vein, staking 9999 STEEM provides same rewards as staking 5000 STEEM
Some moderate delays (e.g. 3 days) to un-staking, same as saving balance
Benefits
Investors have more rewards than now without doing meaningless vote
There will be more demands for STEEM to fill the minimum unit of staking
Investors also have greater liquidity
Dedicated curators will have more influence and contents discovery system will works better
Overall, this modification is expected to raise STEEM price, then make staking more attractive, then again increase STEEM price; virtuous circle
---
한글 요약본
현행 시스템은 스팀파워를 갖고 있으면 총보상의 15%, 거기에 큐레이션을 하면 18.75%를 더 받을 수 있는 시스템입니다. 이는 보팅봇 같이 무의미한 큐레이션을 조장하며, 결과적으로 큐레이션도 망치고, 잠재적인 투자자들도 몰아내는 폐단을 가지고 있습니다.
제 제시안은 마스터노드와 비슷한 개념으로 최소 스테이킹 단위를 토대로 하는 리워드를 신설하고, 거기에 대한 유동성도 충분히 확보해주는 것입니다. 이를 통해 단순투자를 목적으로 하는 사람들은 스테이킹을 하도록 하고, 헌신적인 큐레이터는 컨텐츠 필터링을 하도록 함으로서 스팀 매수수요 창출과 컨텐츠 필터링을 모두 개선할 수 있습니다.