The price of Steem has done nothing but plummet since mid-June, the only consolation most Steemit users have is that Bitcoin has skyrocketed at the same time, protecting you for the most part against Steem's drop in value.. but also let's be honest - potentially making you kick yourself that you didn't cash out your Steem earlier on to benefit from bitcoin's rise!
But finally, you will be relieved to hear, Steem is showing signs of life. If you've been watching the charts for the last few weeks, you might have seen it coming... But I wasn't expecting this.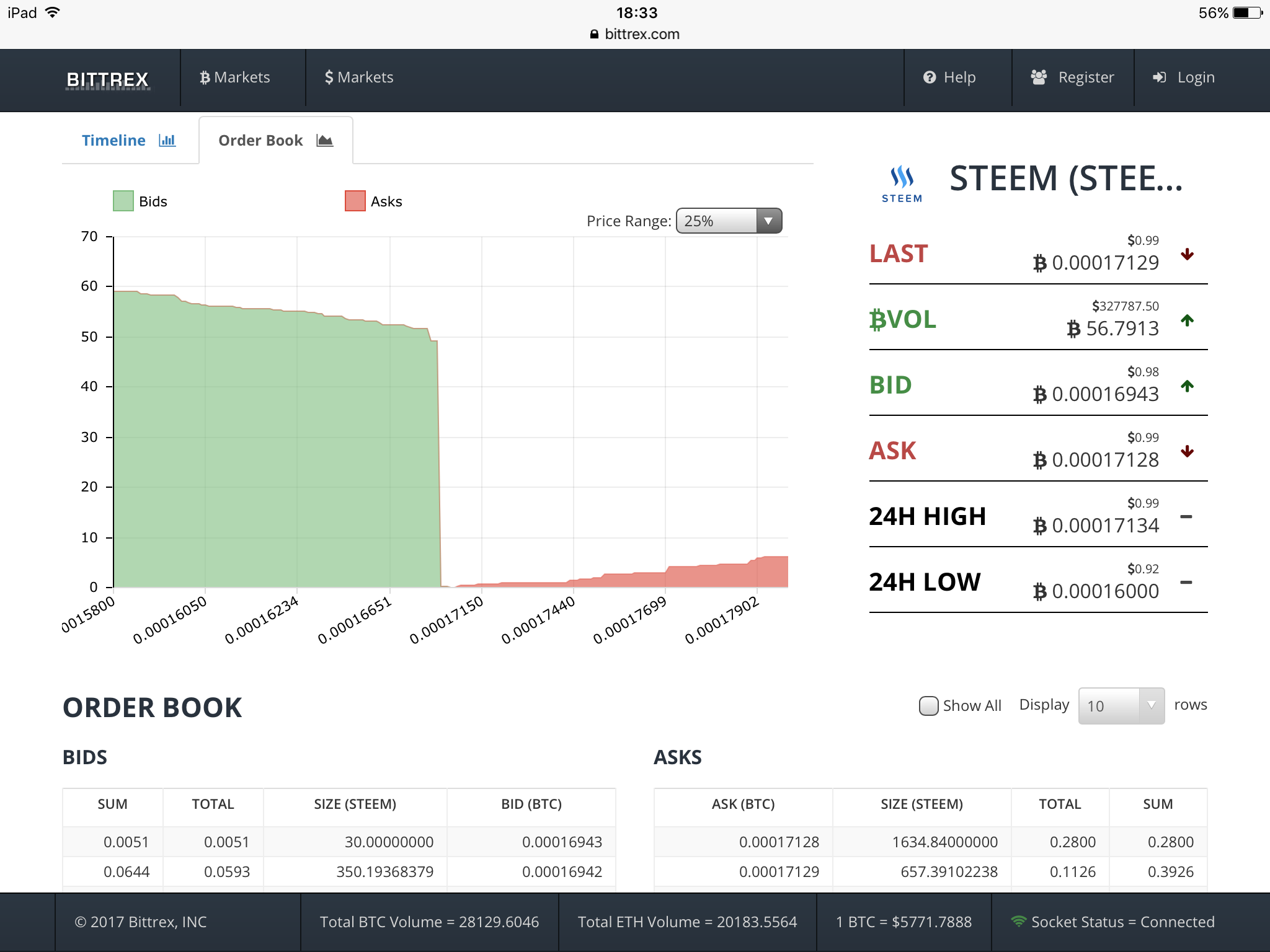 In the last few hours a whale whacked 50 Bitcoins onto the buy orders, dwarfing the sell orders to complete insignificance. It could just be short term manipulation, but nevertheless this is yet another indicator that Steem is ripe for a boost.
So hold on to your Steem, or buy more...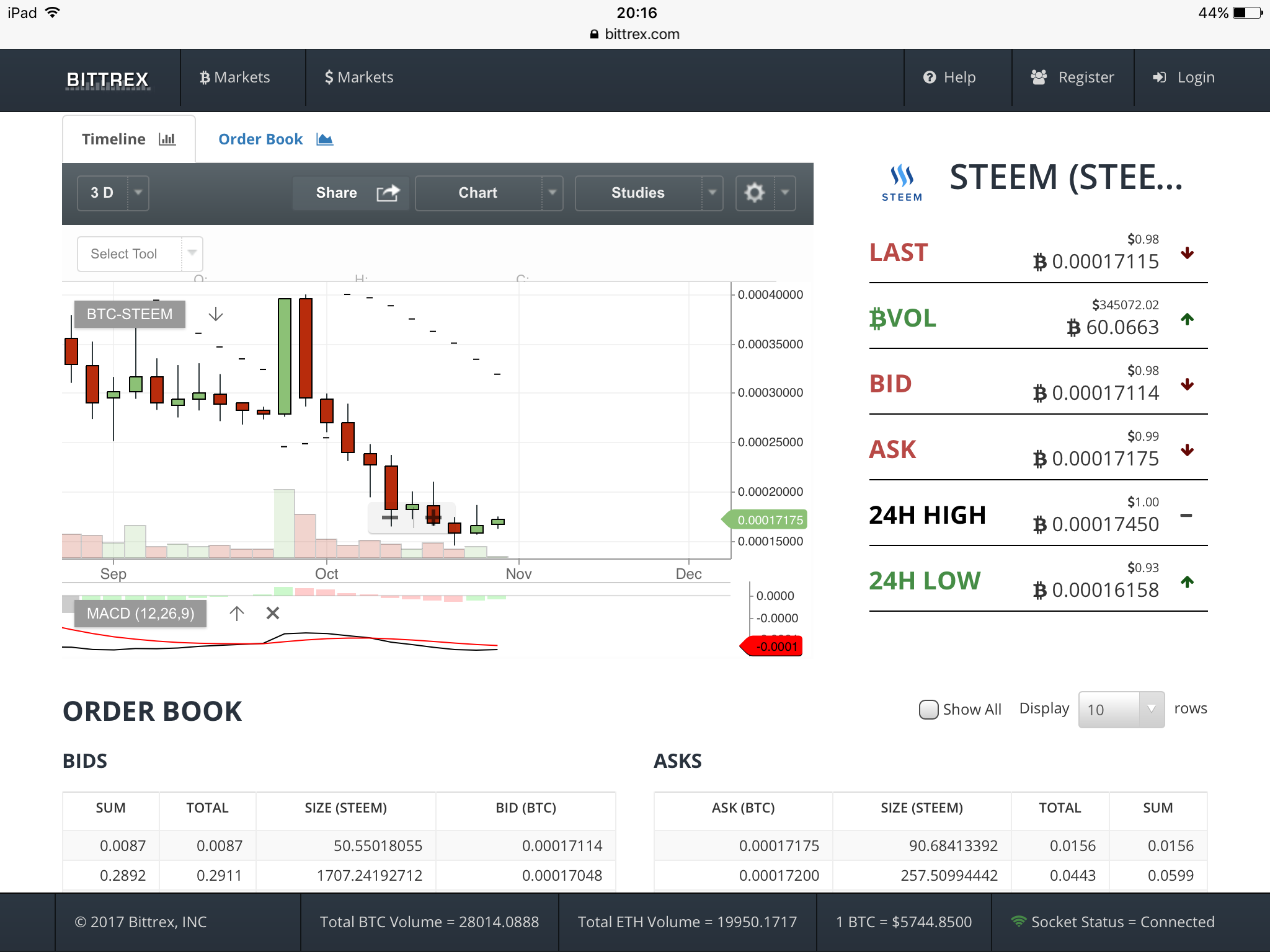 An uptrend is starting!