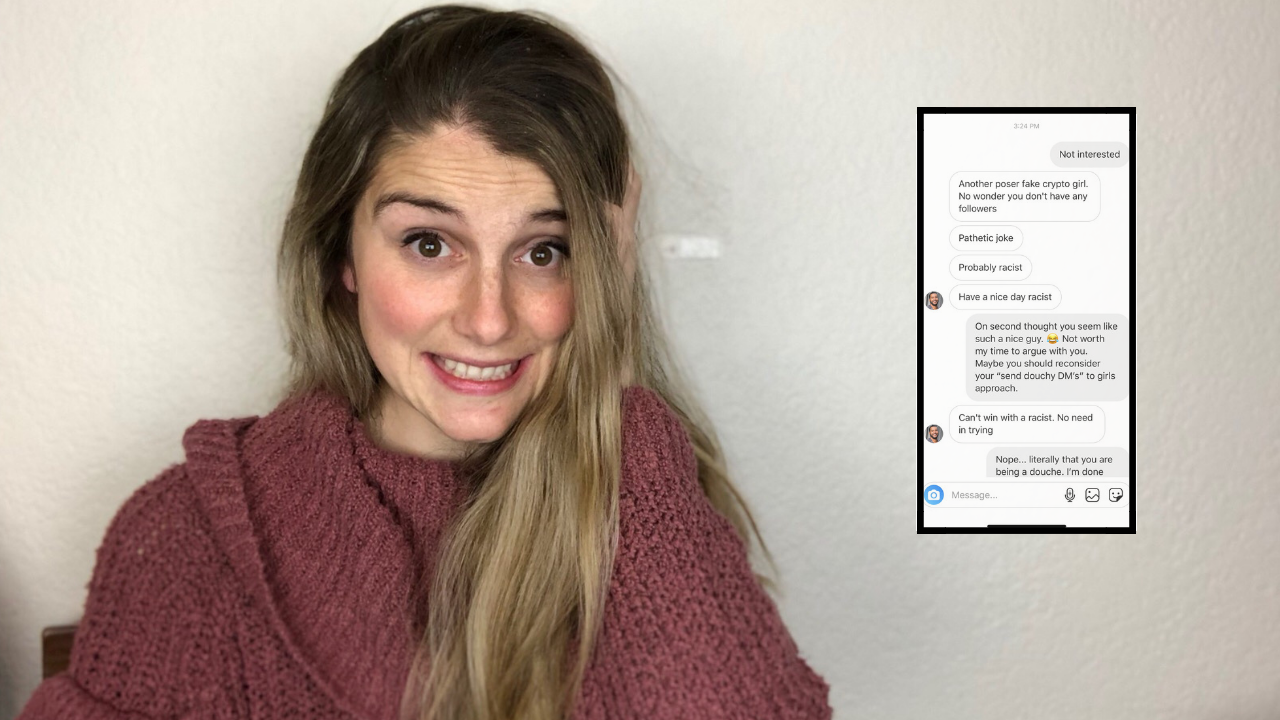 One of the coolest parts of our blockchain that is often overlooked is how the ability to flag/downvote is actually a good thing because it allows you to fight back against harassment, and general ass hat level behavior.
Warning... this is a bit of a rant and as you can see - contains a few swear words!
🙈
Some of you may have seen me mention that I started a crypto Instagram account: Instagram: @girl_gone_cryto which has honestly been SO fun because I've been able to connect with tons of cool people in the crypto community and even spread the word about Steem!
You know what sucks about centralized social media though? There isn't much you can do when someone is a total douche. Check out these DM's I got earlier today.
First of all... he deleted the douchy message he sent me before I could screenshot.
He sent me a message saying "I want u so bad." Which honestly... you have to expect to get comments like that from time to time when you are a woman moving through the world - especially in a male-dominated sector. But this guy is actually pretty well known in the crypto space and has over 65k followers on Instagram.
I thought about leaving some snarky remark - but had a bad feeling that he might try to twist my words... so I just simply said, "Not interested". Which is where the screenshot starts. Maybe he's just used to people cowering to give him what he wants because of his influence...but he LOST HIS SHIT.
I purposely cropped the image to remove his username... because the point of this post isn't to send people after him specifically...but just to illustrate what a useful tool flagging can be. I'll get to that more in a minute... but for now - here is the conversation.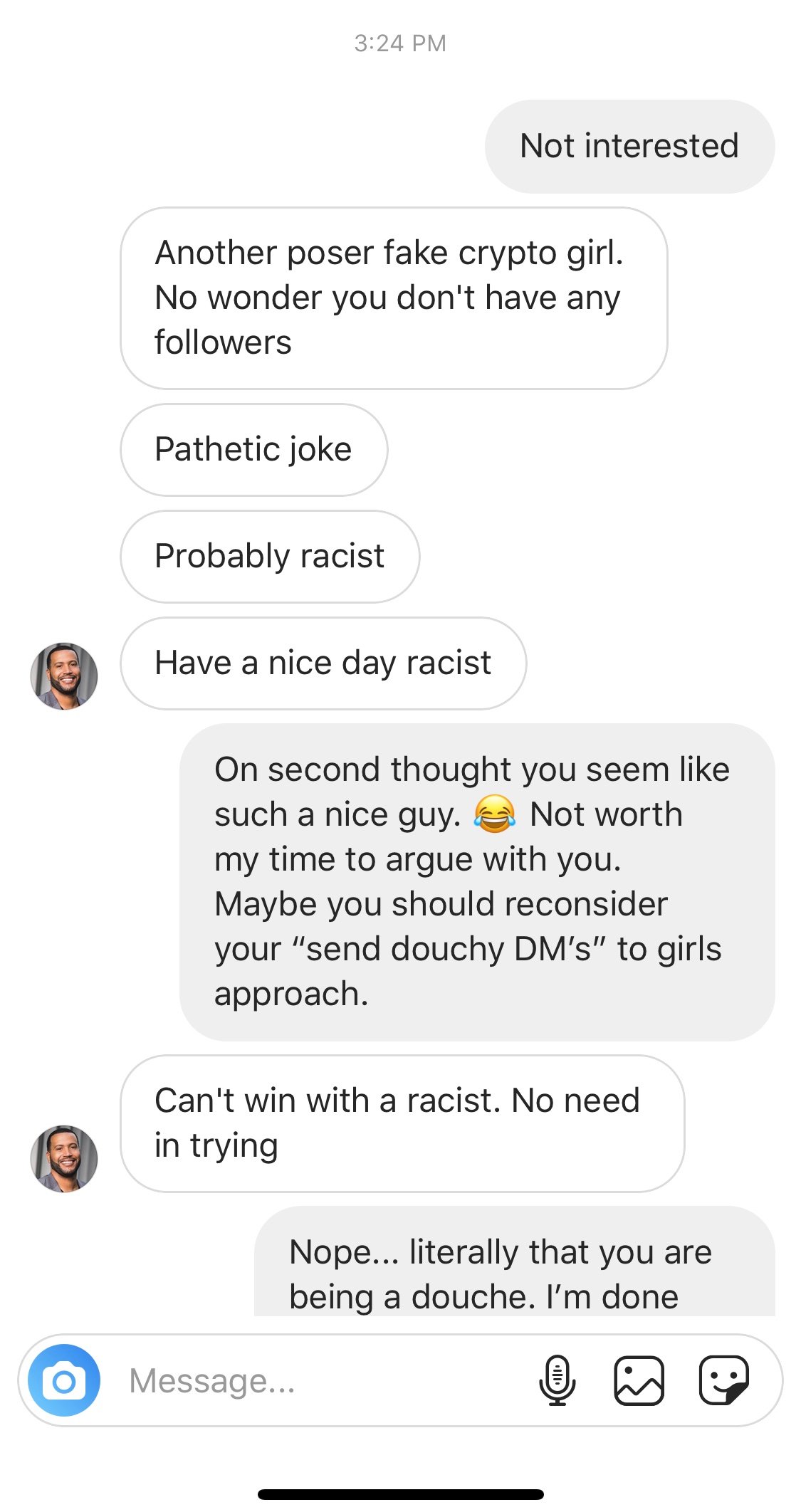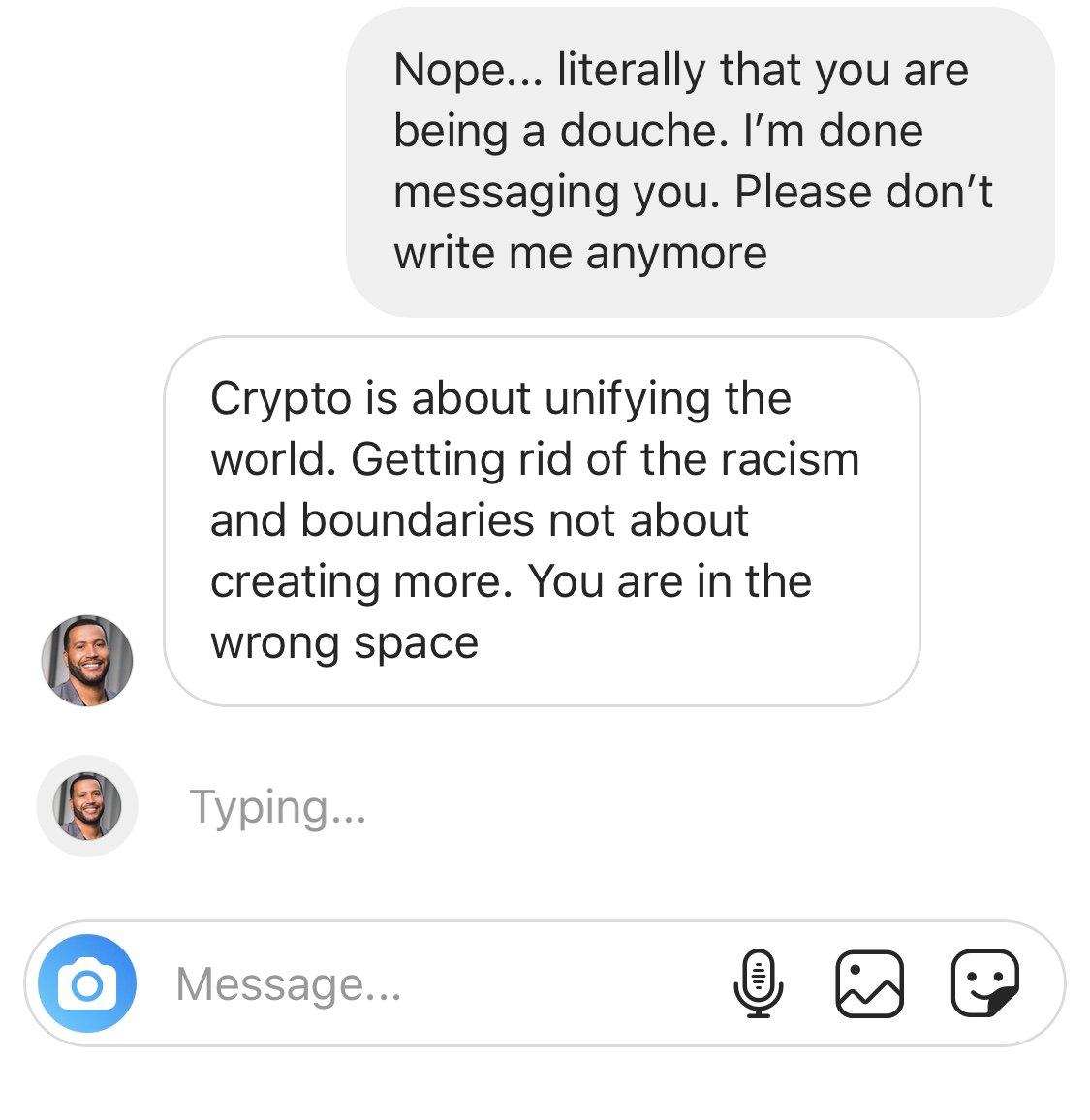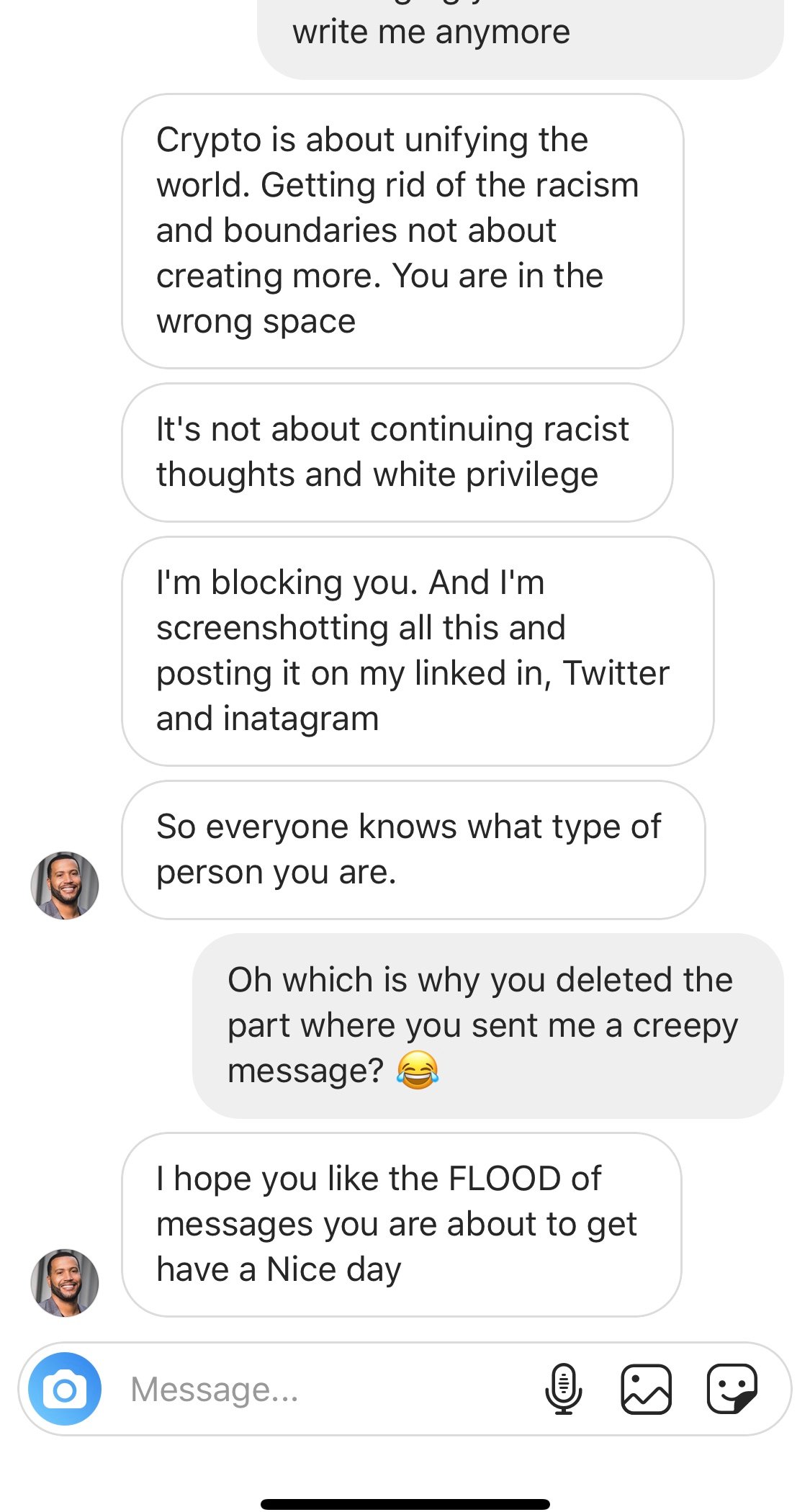 ---
Why Downvotes with a Monetary Consequence Puts the Power back in the Hands of the Users


YES, yes I know... downvoting is often used on this platform in a negative way and the power is abused - but I wanted to take a second to highlight some of the benefits as well.
If an interaction like this had happened on Steem... I'd be able to flag him. And other's might see that kind of harassing/threatening behavior and decide to flag him too. On Instagram, I just have to say "well that sucked", move on and hope he doesn't actually start posting shit about me online to all of his followers. 🤷‍♀️
---
What are your thoughts on this? I know we usually talk about downvotes being a negative thing - so I wanted to take a second a point out an example of where it could have provided some good - or maybe even curbed that kind of behavior completely.
XO, Lea