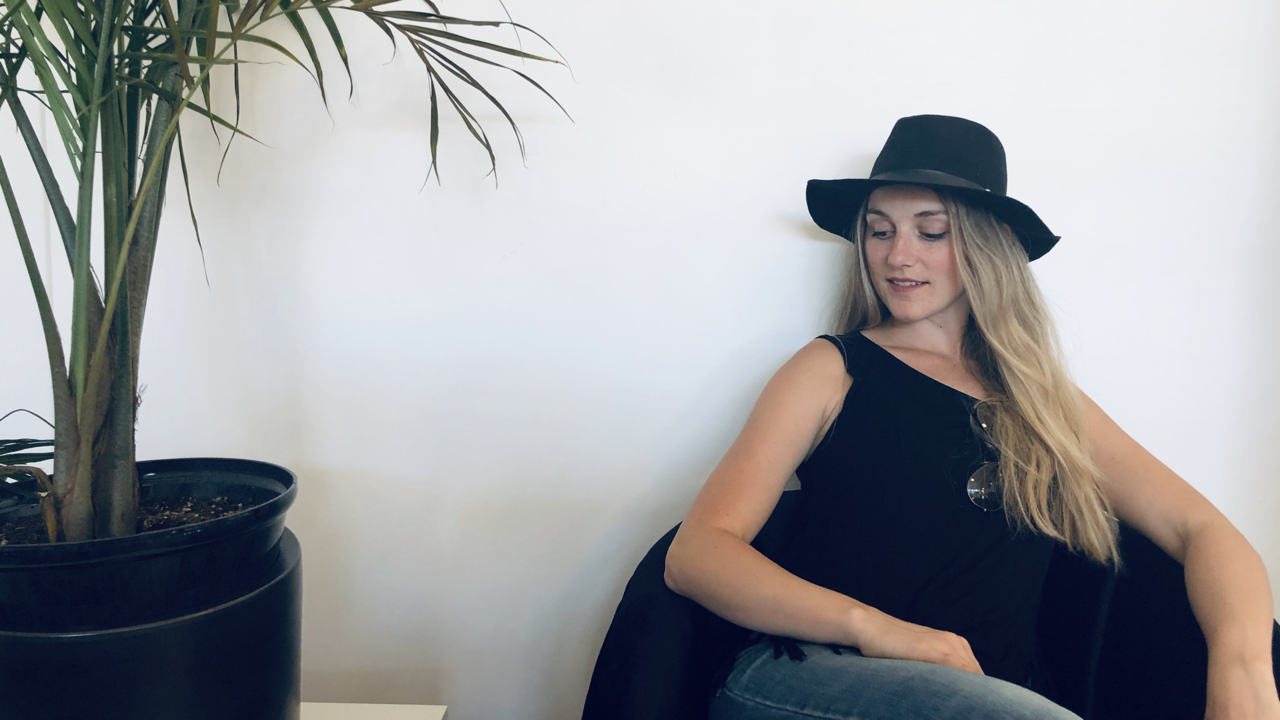 Earlier this week I posted a rant about this guy who started sending me harassing/threatening messages on my Crypto Instagram - Instagram: @girl_gone_cryto because I said I didn't want to have sex with him. 🙄
Well the very next day... I got a total 180 of a response from someone else that I also thought was worth sharing! I had a crypto based coffee company reach out to me to see if they could send me a free bag of coffee to review and was curious to hear more about Steem because the had seen me talk about it in my posts.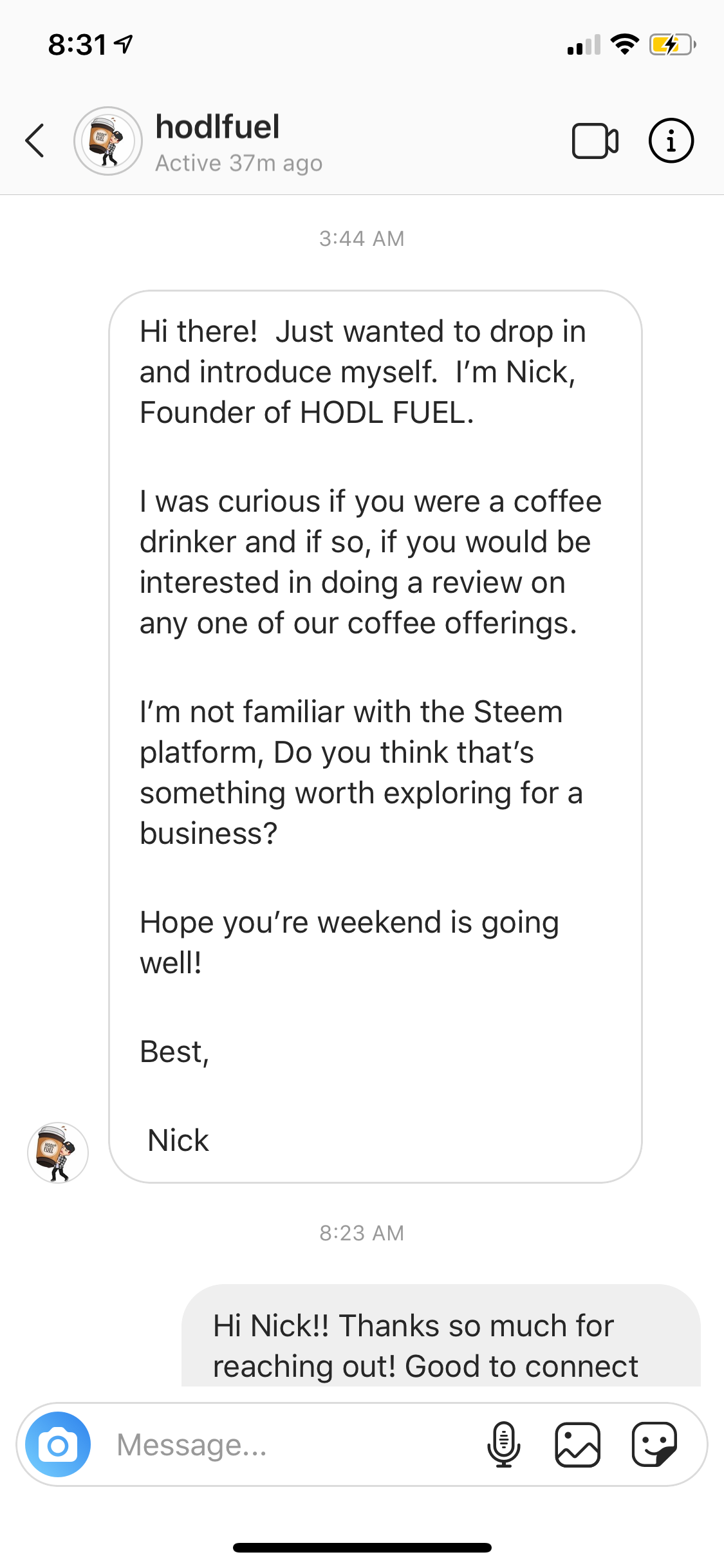 How cool is that?? Of course, I said yes to the free coffee and we got into a great conversation about how he could use Steem to help build an audience of people who are probably interested in both crypto and coffee and might want to check out his product.
I also just had someone with 22k followers on Instagram reach out to me asking if Steem was worth checking out... or if I thought he should wait until Voice became available. Another great opportunity to talk about Steem. BOOM.
---
The Power of Putting Yourself Out There


Just by showing up, engaging with the greater crypto community and linking to steem in my bio - I'm having tons of meaningful conversations with people that are genuinely interested in Steem. There is a lot of power in showing up, being genuine and offering value. People see that and they want to know more.
Love all the outreach @nathanmars has been doing on CryptoTwitter - but there is definitely a CryptoInstagram that I'm doing my best to reach and engage with! 💪🏻
---
Operation Mass Adoption... About One Week Left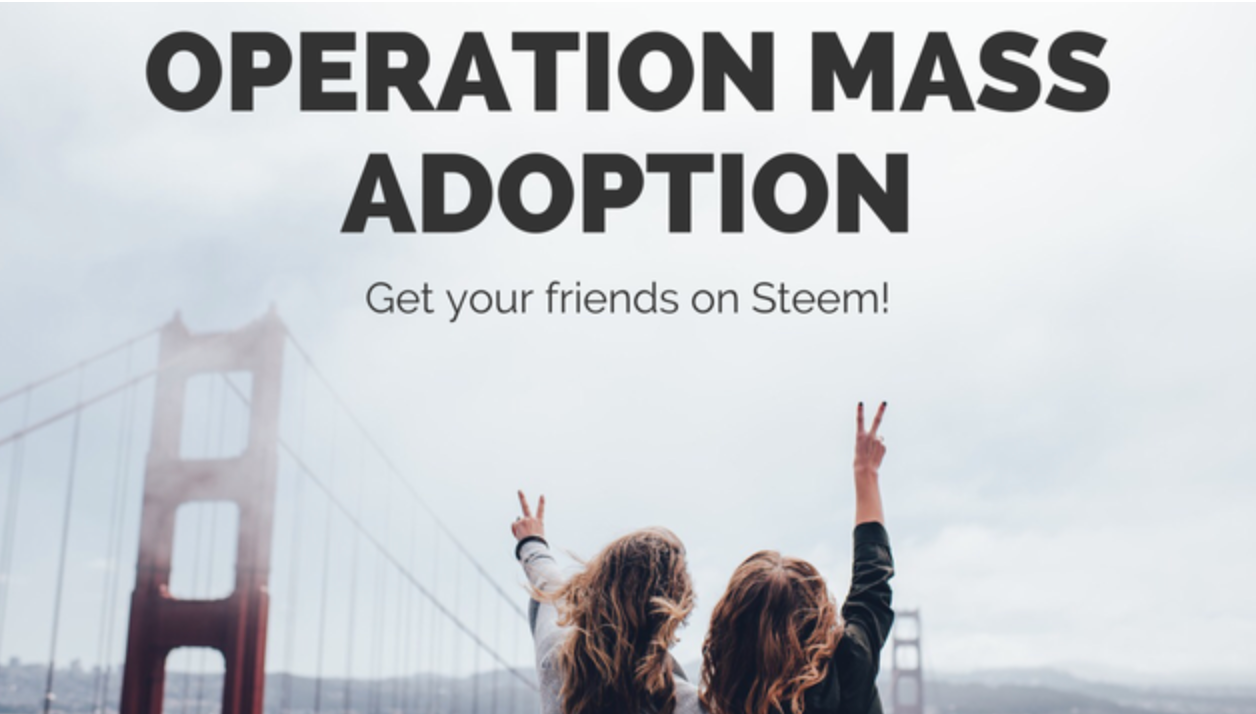 I'll make another post in a few days reminding everyone about the upcoming deadline - but here's another reminder! There is a crazay amount of free $$$ on the table for inviting people you know to Steem right now!
Seriously... don't miss this one - there are tons of incredible contributors such as @theycallmedan, @yabapmatt, @ocd, @blocktrades, @oracle-d, @cervantes, @actifit and probably more people that I'm forgetting to mention.
Check out the Original Contest Post on @steemonboarding for all the details and let me know if you have any questions!
XO, Lea