Hey All,
I just wanted to make a quick post on how to get all the posts you've ever submitted to this blockchain downloaded, saved and in secured folders. I shared this link on Discord earlier this morning but realized that everyone is not on Discord. I wanted everyone to have the opportunity to get their posts saved just in case.
During these uncertain times there is nothing wrong with being safe and taking extra precaution. We don't know what the future holds but what I do know is that it feels great to have in my own personal possession zip files of all my posts saved in a secured offline folder.
This is not my creation but the huge shout out goes to @eonwarped who created this beautiful helpful treasure tool!
Go to https://helpienaut.github.io/steem/allposts.html
Once you get there all you do is type in your Steem username without the @ sign. Do not click on Use Markdown List but only click on Fetch...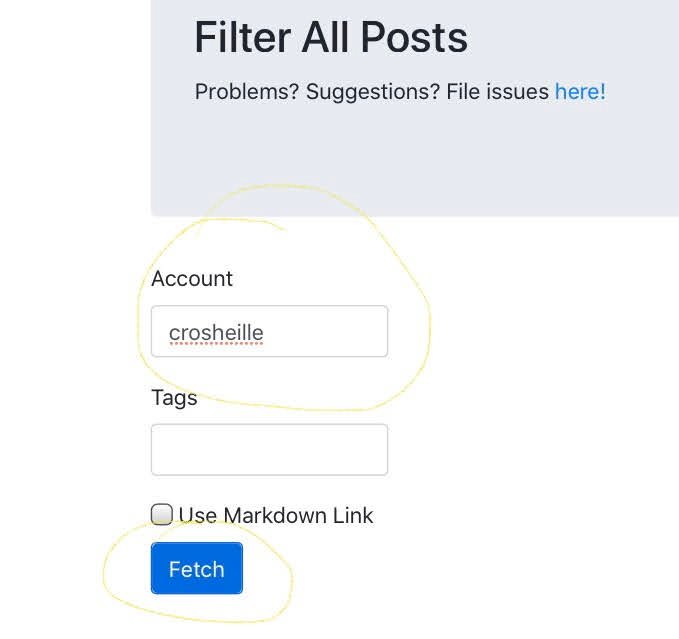 You will see a list of all of your post links (oldest on bottom to most recent on the top) and the payouts.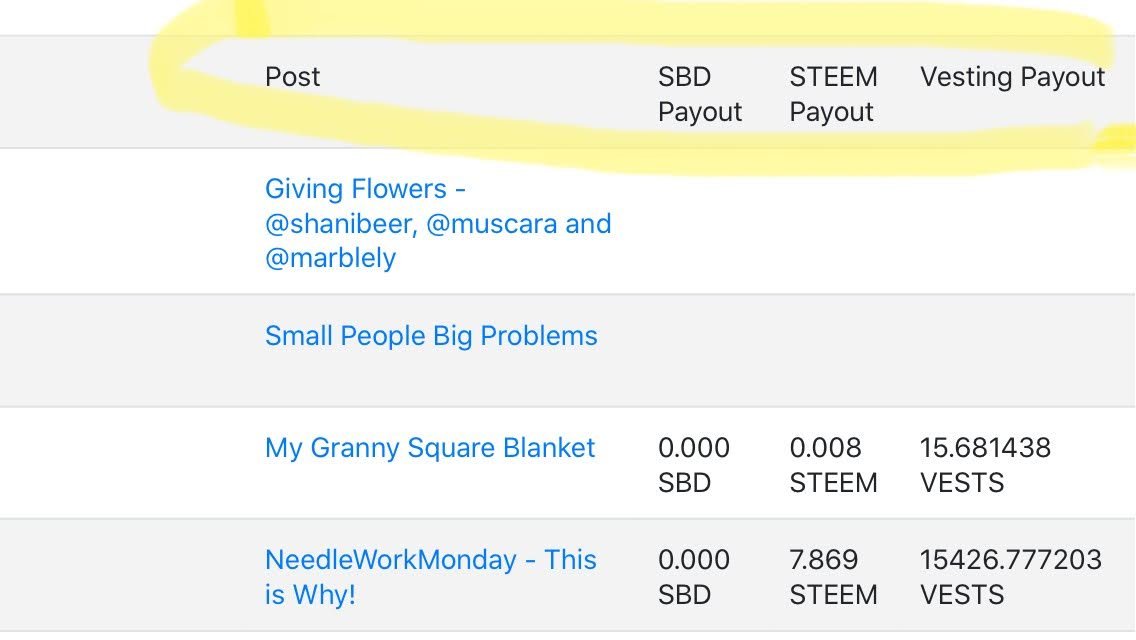 Once you get to the bottom you will see the total number of posts you've ever created along with the total payouts and vests. Right below that is the Download button.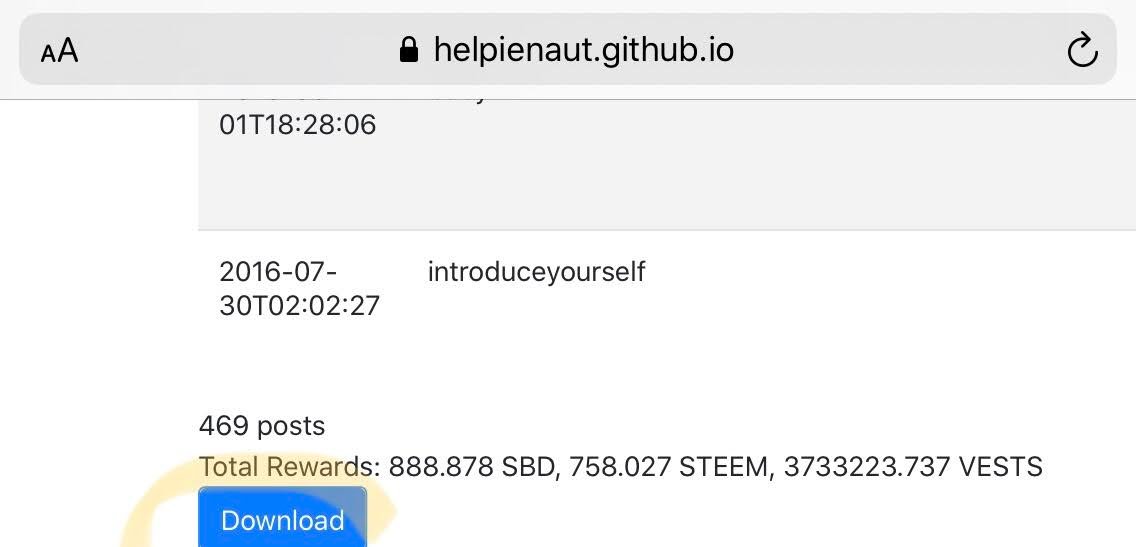 Wow, can't believe I've written and submitted almost 500 posts! It's pretty neat looking back on all your work.
So hopefully for those that have not saved any of their work or have alternate blog sites this will be a very helpful tool. I meant to make a post about this last year after @eonwarped shared it in one of the Discord channels. I can't think of a better time to share than this.
As stated above I shared the link early this morning and many others have passed on the link. I have received reports that an error message appears because it was pretty jammed with lots of folks using it lol. Also, the more posts you have submitted the longer it will take to pull them up so please be patient. I'm sure traffic has calmed down now if you would like to give this a go. Myself and others have used it successfully. Hope it helps :)
Much love Steem Family,