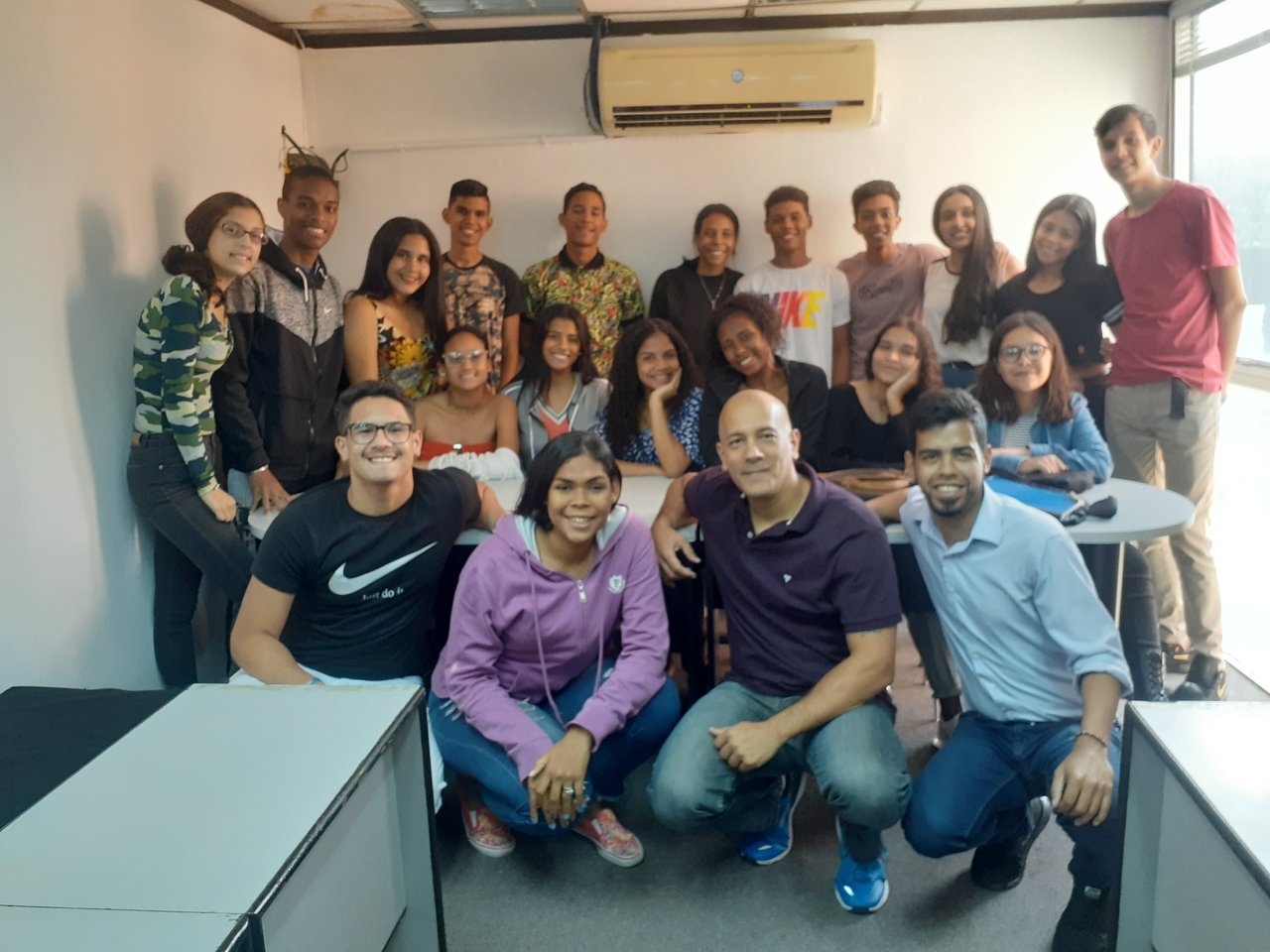 Greetings, Steemians. Meet the guys who knew about Steem
To this great and friendly group, I gave a Personal Brand workshop. They are part of the NGO Venezuela Mía that is in charge of giving them pre-university training.
The workshop lasted 6 hours and was divided into two days. From the beginning there was an impressive connection. I was amazed by the level of attention and interest they have. The desire to learn from these kids is amazing. Their maturity is felt at first impression.
On the second day I talked to them about how to monetize their Personal Brand and that's where I put a lot of emphasis on Steem as the best option to start monetizing.
The receptivity was quite good and they were very happy with what they experienced in the workshop. I'm looking forward to meeting with the coordinators to give them more training, including a space on Steem.
Translated with www.DeepL.com/Translator (free version)
Español
Saludos steemians. Les presento a los chicos que conocieron sobre Steem
A este grupo tan genial y simpático, les di un taller de Marca Personal. Son parte de la ONG Venezuela Mía que se encarga de darles formación pre-universitaria.
El taller duró 6 horas que fueron repartidas en dos días. Desde el principio hubo una conexión impresionante. Me quedé asombrado por el nivel de atención y de interés que tienen. La ganas por aprender de estos chicos es alucinante. Su madurez se deja sentir a primera impresión.
En el segundo día les hablé de cómo monetizar su Marca Personal y ahí es donde hice mucho énfasis en Steem como la mejor opción para iniciar con la monetización.
La receptividad fue bastante y quedaron muy contentos con lo vivido en el taller. Estoy esperando reunirme con los coordinadores para darles más formaciones y entre ellas un espacial sobre Steem.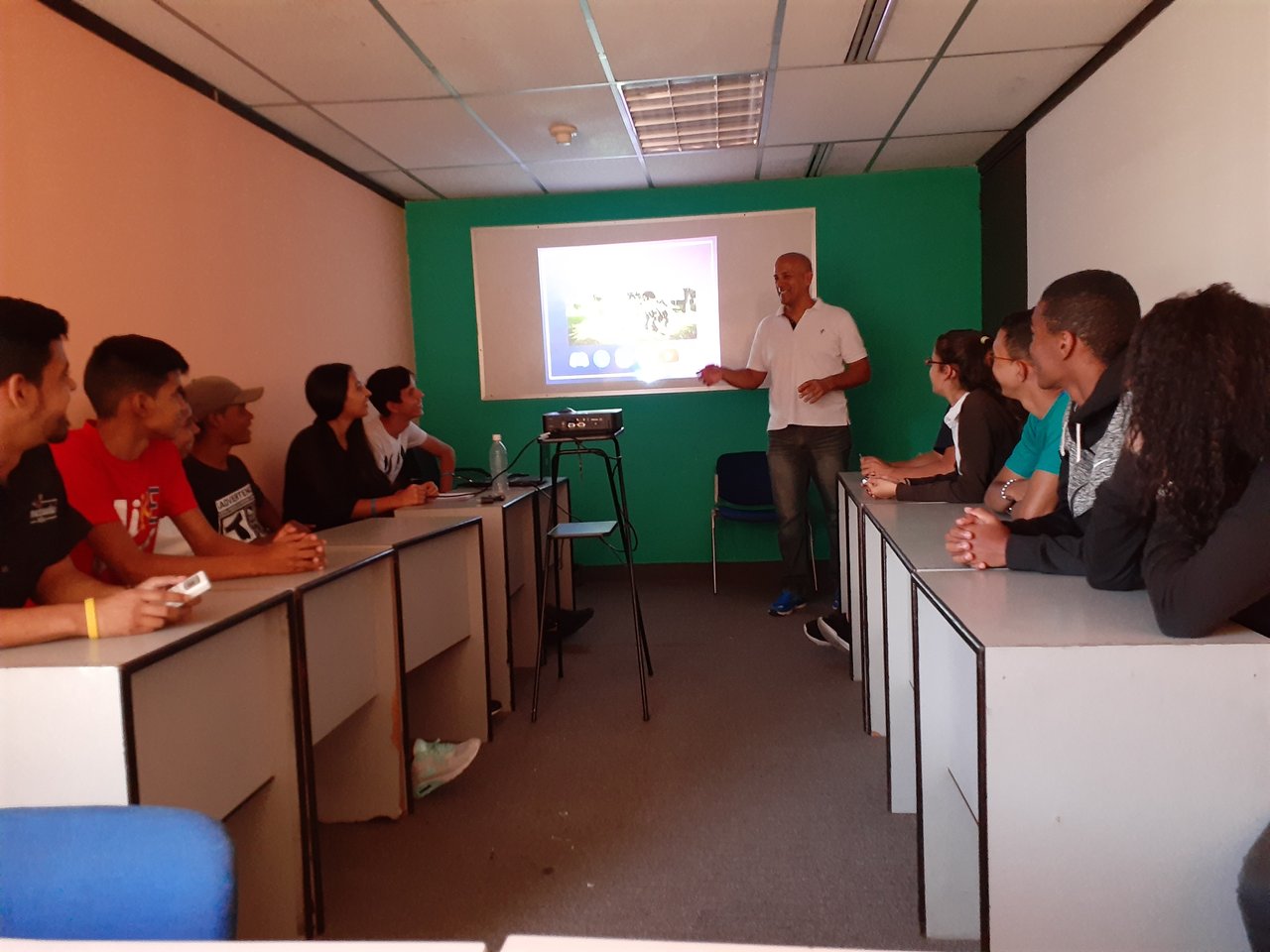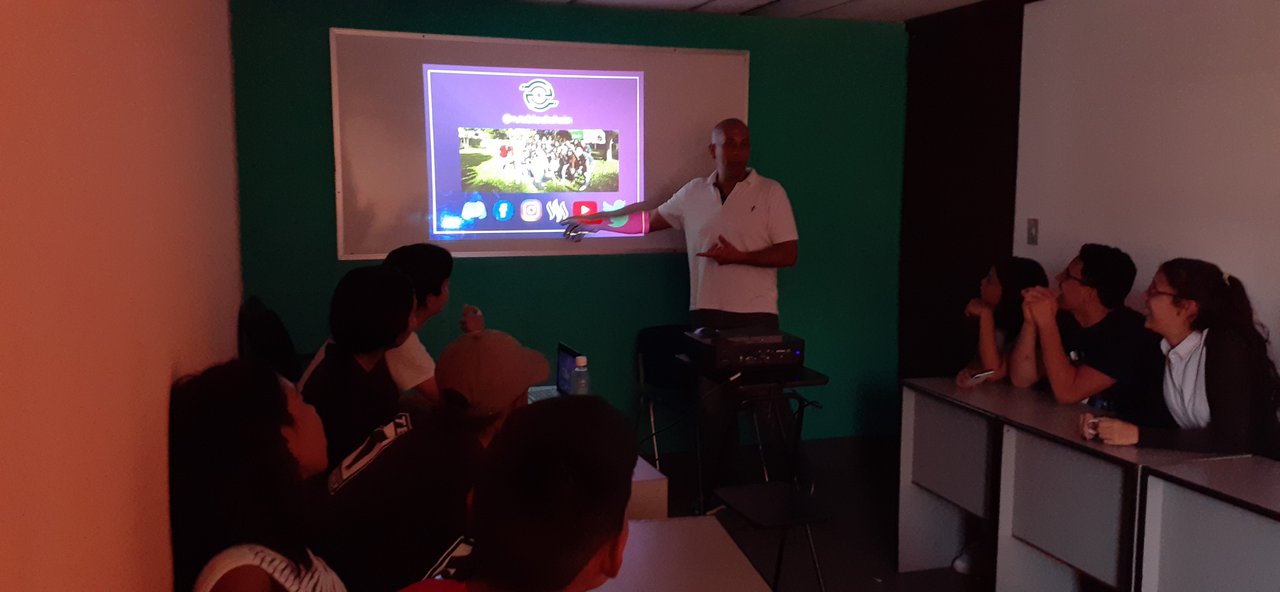 ¿Quieres apoyar nuestro trabajo?
Pueddes ir a Fundition y donar. También votando nuestras actualizaciones del proyecto y delegando SP o compartiendo esta publicación.
Delegate 25 SP | Delegate 50 SP | Delegate 100 SP | Delegate 250SP Delegate 500SP | Delegate 1000SP | Delegate 2000SP | Delegate 4000SP

- Libertad - Apertura - Descentralización -
¿Quieres conocer más sobre nosotros?
¡SÍGUENOS EN NUESTRAS REDES!
Botones creados a partir de esta plantilla