DECENT is a decentralized content distribution network that is open­ source and utilizes blockchain to ensure security. It allows borderless publishing of any Digital Content. Intention of the project is to revolutionize Data Distribution on the Internet. To reach its goals, DECENT aims to create a fully Integrated and Trustworthy Worldwide System of Digital Content Distribution in which the communication flow is secured and timestamped by the Blockchain Mechanism.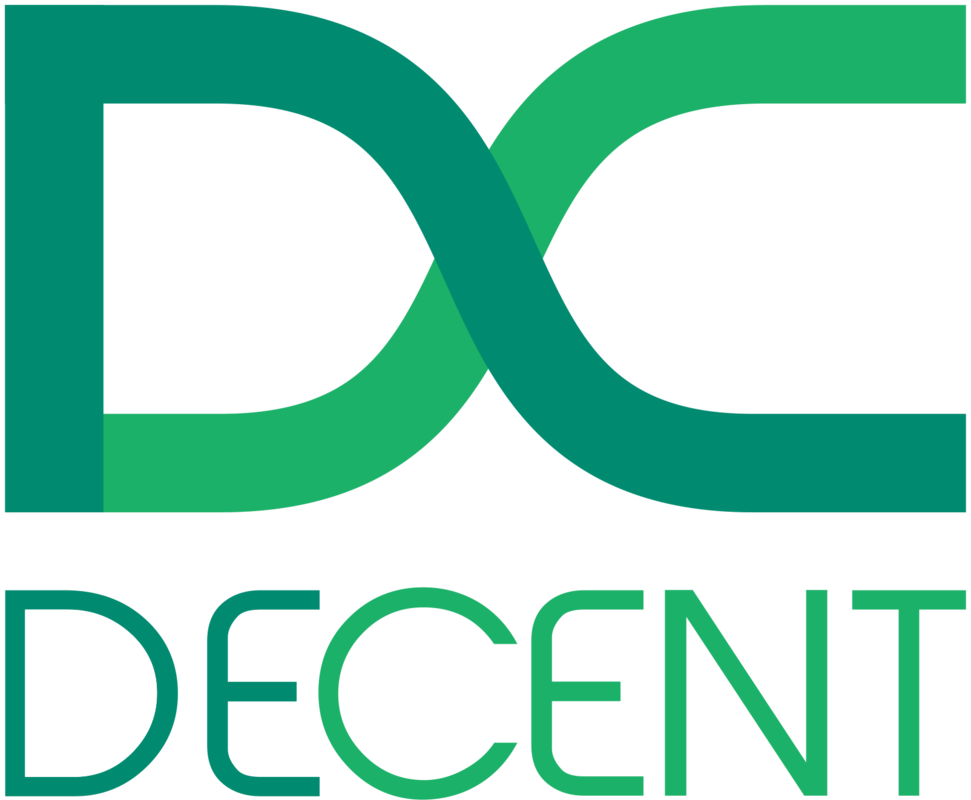 Focusing on flexibility & sustainable development, DECENT Network provides infrastructure of linked systems which enables to set more intelligent international standards of efficient, cost­ effective & secure content distribution. DECENT Network is an independent system of data distribution. Thanks to the elimination of 3 rd parties from the communication and data sharing process, DECENT keeps full control over the network's performance. Therefore it ensures high transaction speed and reliability. DECENT was created as a unique network based on its own blockchain mechanism in order to provide the best solutions without being dependant or constrained by the attributes of other softwares.
DECENT has 3 functional roles:
• Authors: writers, music producers, ... (content producers)
• Consumers: readers, listeners, ... (content consumers)
• Publishers: miners DECENT combines several functional layers.
While authors produce content and upload it to the network, publishers are the key element in keeping the DECENT Network up and running. DECENT uses a modified Proof of Stake (POS) mechanism in order to achieve consensus of various nodes in the network. This is based on the stake of space/time ratio provided by publishers ("miners") and their CPU time spent by distributing keys.
The heart of the solution is the blockchain. Several processes and associated transactions are being designed and fine tuned for the use cases like ­ publishing content, buying content and providing feedback. Underlying cryptography is used to make everything secure, just naming decryption key sharing, various zero knowledge proofs, etc. For detailed description download the whitepaper.
DECENT software sale is a one­time opportunity to become a basic element of Blockchain driven decentralized future of media. Joining the digital revolution and helping DECENT to create the independent publishing platform for everybody around the world.
The software sale is a crucial point in the evolution of DECENT network. It will create the decentralized nature of the network and provide resources for further development. The proceeds from the Software Sale will be primarily used to fund development of the future releases of DECENT, protocol optimization and its maintenance. DCT allows individuals or organizations to buy, sell & share genuine digital content without any third party influence or restrictions. It also serves as an anti spam protection and reward for seeders/miners (or publishers in DECENT terminology). DCT is not just a cryptocurrency. It represents a fuel to the network, a software tool which makes DECENT work.
After the launch of the final release of DECENT Network, tokens will be issued according to the software sale results. Certain amount of the tokens will be allocated as follows:
1,000,000 DCT – Promotion Bounties
3,000,000 DCT – Pre­software Sale Marketing
35,000,000 DCT – DECENT Foundation
The initial value of DCT will increase simultaneously with the software sale progress. Which means the early participants get more for smaller value and apply for higher bonuses.
Source: DECENT Network Aims To Revolutionize Online Data
What your thoughts on this new platform compared to Steemit?
DISCLAIMER : This is a was a press release given to us to publish, for those pointing out to copy and paste this post is quite different to your refrences but unfortunately most people are not happy with their earnings and think the blog will go so low just to obtain some money. Bots are not always right and rule out real life events. But its all alright we are sorry if we offended the community, about the "link" we cross posted it from blog along with links and all that except the image to create some difference. We are willing to donate all proceeds to a steemit challenge of the communities choice. Thank you.