I was talking to a community leader regarding @tipu curation. The idea is, since the project currently have whales supporting with upvotes, why can't we drop a tipu curate? It will increase the post payout, that's one thing, on the other hand, our tipu curation will increase value.
That however, got me think otherwise after being sounded by the community leader. People came in to support for one reason, TO SUPPORT. Whales came to support not because they have no place to utilize their voting power. Me as a community curator, I should really consider such act as malicious to the original supporter. They came to give vote, and suddenly this TIPU occur in front and chuck away a portion of the curation reward. I ask myself, if I was the community support whale, I did sign up to support the community project, but not tipu came in half way and take away a portion of my curation reward. So what does it sound to you?
Curation is a double edged sword. The current situation is, where people doesn't even give a damn if someone written a master piece or what. This brings me back to about a week ago, when @futuremind written a "short" story of Paul, which took me two hours to read it. Whilst I was reading, someone went and dump a 1% tipu vote him, and that is AFTER #esteem voted that post. Seriously?! Does people even understand how curation work? Luckily enough, later OCDB came and voted the post and it shoot beyond $6 and in the end a tiny $0.277 vote finally became 109%.
Well, I get the idea. Even if that person did not do it, someone will. But, what about when you see a post that is UNDERVALUE, and you knew that post will easily worth more than it should. As a curator, do you curate for profit? Or do you still curate to encourage? I really know the answer, I know. If I'm here for profit, hell I'm not going to vote. Because I will be the only idiot call for that curation, and no more whale will come back me up. In the end, the curation will run into loss because curation reward being reduce for the front runner.
Trust me, I really know how to increase the efficiency. Even if I have to, I can always bet on my own post. I know when is the best time to vote and I know which platform I'm using will entitle community vote. The only thing I'm stupid enough for not doing is, I did not do it. Don't call me jealous, because I'm not. I did notice people start to hike their corporate level in tipu curator guild, so they can vote a higher percentage. What they practice is also nothing new, by curating small percentage to high payout author so they can sustain reasonable efficiency, and make an extremely huge curation vote for their alt, oftenly with rubbish content posted just to gain that vote.
Once again, they can do it. I did not do it, that's my own fault. There's no right or wrong about anything of everything. I'm going back to #esteem curation work and continue to reward my fellow authors. Things were a lot simpler without all that crazy curation rush.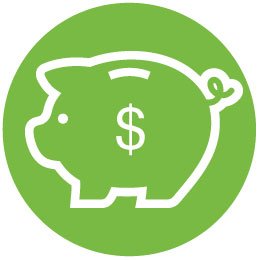 Source from @tipu