Hello Steemians!
A new update for the Deegram app will be gradually be rolling out this weekend, and we hope you enjoy some of the new features and improvements we have applied.
Updates
Discover music, videos, tags
From the discover tab you can now also explore music, videos and browse any tag.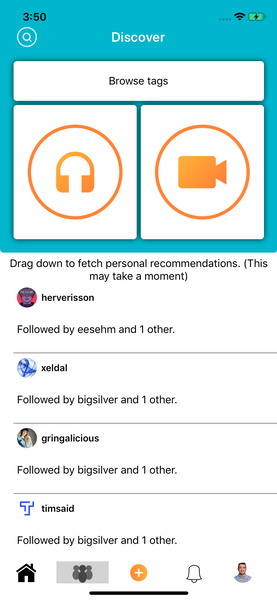 The music section gives you a selection of genres and popularity to choose from. A basic audio player is integrated to allow you to listen directly from the app.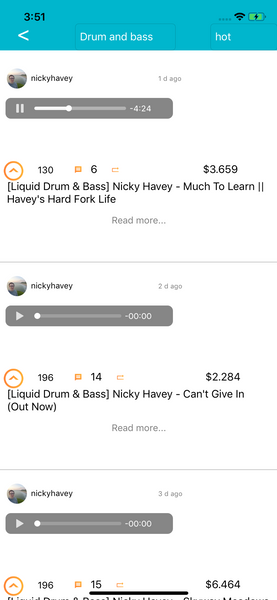 You can now browse any tag by entering them in the search bar in the "browse tags" category.
User tags and clickable category tags
Recognized usernames in posts will now be shown as "mentions" in the post, and you can click to go to these profiles directly. When you click on tags in a post you will be navigated to the browse tags feed for the selected tag.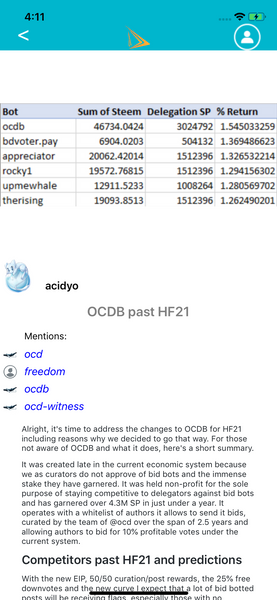 Navigation from notifications
You can now do some navigation from notifications. If you click on usernames, you will be sent to their profile, if you tap anywhere on the row, you will be sent to the post that the notification is for.
Improved markdown parsing
Due to content from other platforms (mainly for the blog format) we have done some improvements to the markdown parsing on the mobile app to make it more pleasant to consume on Deegram. The text is cleaner, and you will now be able to click tagged links, and the post body will load images from URLs.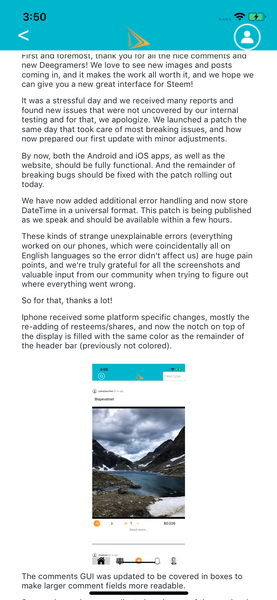 iPhone X customization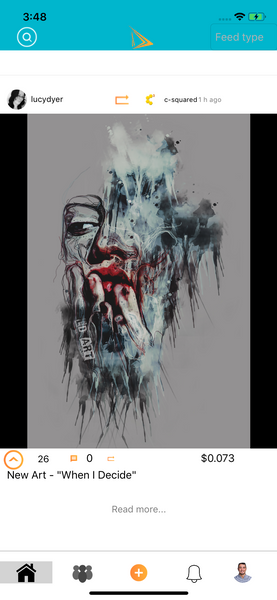 Iphone models that has the on-screen home bar should now see extra padding at the bottom to prevent it from being on top of the navigation bar. For other devices there should be no changes.
Apart from this there have been minor updates to the GUI, specifically the feed, and some color adjustments for some iOS components.
That's the news, for now, stay tuned for the update coming out and Steem on!
Is there any feature / functionality you would like to see in Deegram? What would you like to see, and what would make Deegram the app for you? Let us know!
Best regards,
The Deegram team
Join Deegram
Head over to Google Play or Apple Testflight to get the Deegram app today, or head over to the website.