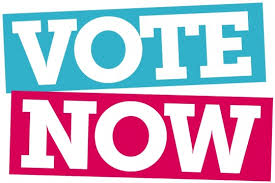 TO CAST YOUR VOTE GO TO THIS POST


The @steemalliance group has been working to help the community establish a foundation. I am making this post to help the announcement of the election to be seen by more of the community (as the dpoll post is already past the 24hr mark).
(All content here posted with permission from @steemalliance and the working group)
What is this community foundation thing?
The Foundation is an idea that hopefully will turn into a community project that advances Steem. The focus is to be transparent, accountable and flexible for adopting more responsibilities as it grows. Because the goal is for it to be for the community and by the community though, the structure of this foundation is not yet established.
In order to establish the structure, proposals from the communityitself have been gathered and be voted on by the community. These proposals will determine what exactly this foundation is, what it looks like, how it's run, what positions are needed, how funds are distributed and so on.
Main Goals
The goal of this foundation is to be the combined "face of the chain", working alongside additional groups (like the blocktrades worker proposal) as well as Steemit Inc. to better the Steem platform as a whole. The main goal is to help push Steem into the mainstream arena with focus on marketing, upkeep of Steemit,com, development of steemd, outreach and Steem events. Funding would need to be fundraising/profit based but also with large seed from Steemit Inc. itself.


ATTENTION IMPORTANT CHANGES TO THE ELECTION:
1. NO REGISTRATION IS REQUIRED TO VOTE -
All Steem Users, whether they registered previously or not, can vote in this election. (scroll down to cast your vote - be sure to read each proposal).
2. ELECTION DATES EXTENDED - APRIL 10TH - APRIL 24TH (9:10 PM UTC)
PLEASE SEE THIS POST FOR DETAILS
https://steemit.com/dpoll/@steemalliance/steem-alliance-structure-proposal-election