Go to Discut.io
TL;DR
Discut.io is the Blockchain alternative to Debate.org, Discourse, Kialo, Loomio, Get Satisfaction or GraphtComment. Briefly, Discut.io is a debate platform. Without censorship. Without bans. With free-speech. Except that, you can earn money for your opinions.
What is a debate platform? And how works our platform
Debate platform allows to have a conversation about various threads. Any subject has own title and description of problem. For example look on that. Now, moving on. Each of subject has Pros and Cons. When you approve someone theory, you can add voteup. Except that you can add Pros, therefore your positive opinion about comment/subject. Any comment can be commented on once again. It's an infinite spiral. But what if you don't like thread? You can add Cons.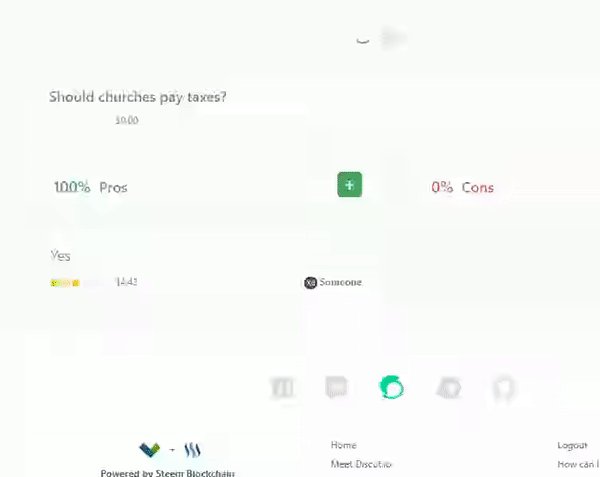 And now let's move on to our version of debates platform, therefore Discut.io 🎉. Operating principle of our system is the same. Almost... In our platform you can add Pros and Cons too. But you can earn money for this too.

As you can see, each of opinion has stars. These stars says us how much this opinion worth. 5 stars is means this opinion is the strongest in the thread. Okey, with Pros the matter is a simple - You can earn money by upvotes. But what if You don't like the opinion? You can add Cons to this opinion and earn money too. If someone approves your opinion - give to you upvote.

This is a discussion map. It helps to you figures out, where you are. This is a nagivation of discussion. About left site Pros, about right site Cons. Every "dot" has own Cons and Pros. You can hide it by button.

And this is a replies of specific opinion.
That's all. Our platform is a simple. So if you like have a conversation about hard subjects, welcome!
Without censorship. Without bans. With free-speech.
Other debate platforms are centralized. We think, that centralization is not a synonymous of freedom or free-speech. So that's way, we've made Discut.io. First decentralized debate platform.
Earn money for your ideas and opinions!
If you have hard thread (even taboo) in mind, you can start a discussion and earn money for that. How? Steem system allows to earn money for upvotes. Buy you know that for sure. So, any opinion (include main subject) can get upvote.
Why Blockchain
Blockchain is the best place for free-speech. For this reason we've made debate platform on Blockchain. Discut.io exists thanks community and y'all decide which thread is worth of discussion. But main reason is simple. Steem Blockchain allows creating debates in which freedom of speech is the most important. In second - real money for your ideas or opinions.
Check recently created discussions
The European Union should become a United States of Europe
What do you think about gender equality?
Do Americans were on the Moon?
Should churches pay taxes?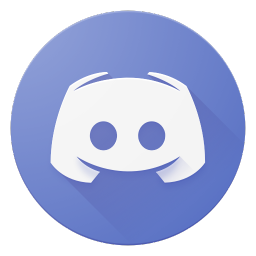 Join to our discord