I just love Steemit.
Like everything, it has its pros and cons, but for me the pros are HUGE, and the cons aren't significant enough to worry about. I wanted Steemit long before it finally came around. Back in 2012 I was insistent in my YouTube videos that some method of rewarding activists, artists, and other content-creators MUST be found and employed. I didn't know what it would be called or how it would work, but I knew the need existed.
In comes Steemit
Relatively new on the scene, Steemit uses blockchain technology not available before to allow tiny micropayments between users. Transparency and security are built in, but there's the possibility for certain personal privacy. The banks don't own it, and it could destroy them, so we have to realize its potential. It appeals to me on many levels.
After being here and "grinding" from 0.5 Steem Power up to 50 Steem Power, in about 3 months, I must tell you that the battle is long and hard! I'm not sure how new users, with only 0.1 Steem to start, will be able to get noticed. I had an audience with me when I arrived, many people don't. And it's getting harder every week to earn Steem, for various reasons. Most new accounts have little hope of establishing themselves on Steemit unless they've got extremely precious footage to upload. Celebrities, for example. But most people, like my newbie friends, are never going to make more than a few cents here.
That's why I decided to spend my Bitcoin, which has just been sitting there doing nothing, to buy Steem.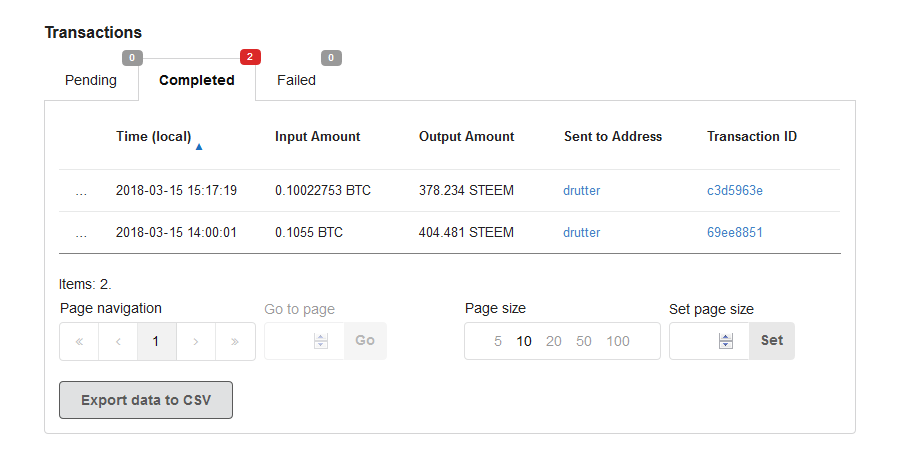 First, I spent about half of it, just to make sure the process worked and I was happy with the result. When I was, I spent the rest of my bitcoin, and now I'm "all in" Steem.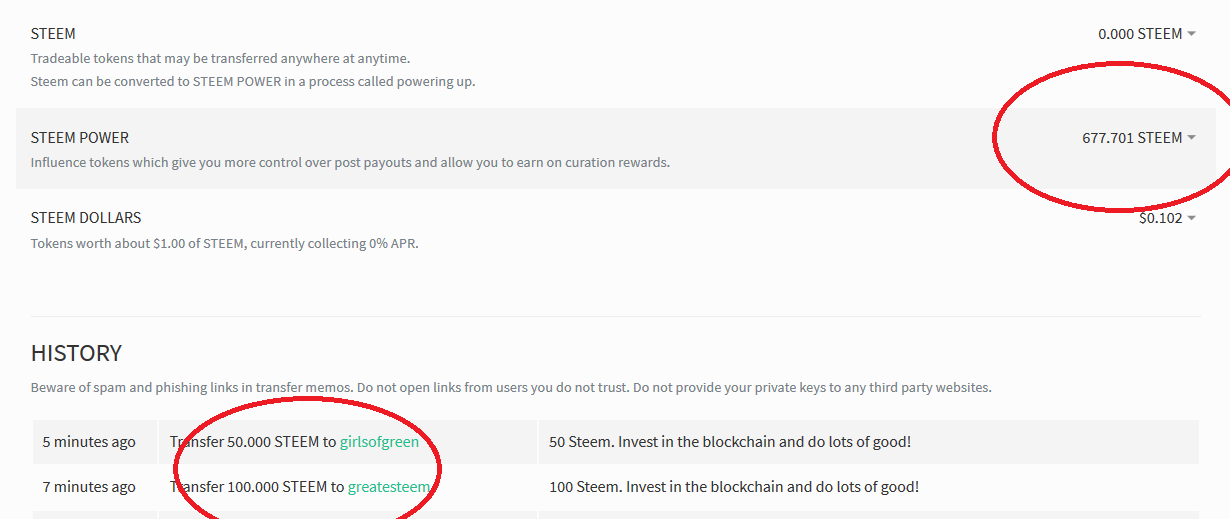 I sent 50 Steem to my friends @girlsofgreen and 100 to my friends @greatesteem. I trust they'll power it up and use it to build their causes and help their smaller friends.
This is how it's done around here!
Please do what you can to improve the blockchain. If you're down with Liberty, ending cannabis prohibition, precious metals, and cryptos... we're family. Let's build each other up.
NOTE: I love upvoting insightful high-quality comments. Steem on! : )