It's the first time that I caught her off guard and had the camera with me. She likes to sleep on on the light pole on my fence so that she is safe from the stray dogs on the road but normally she will run when I open the door to exit the house.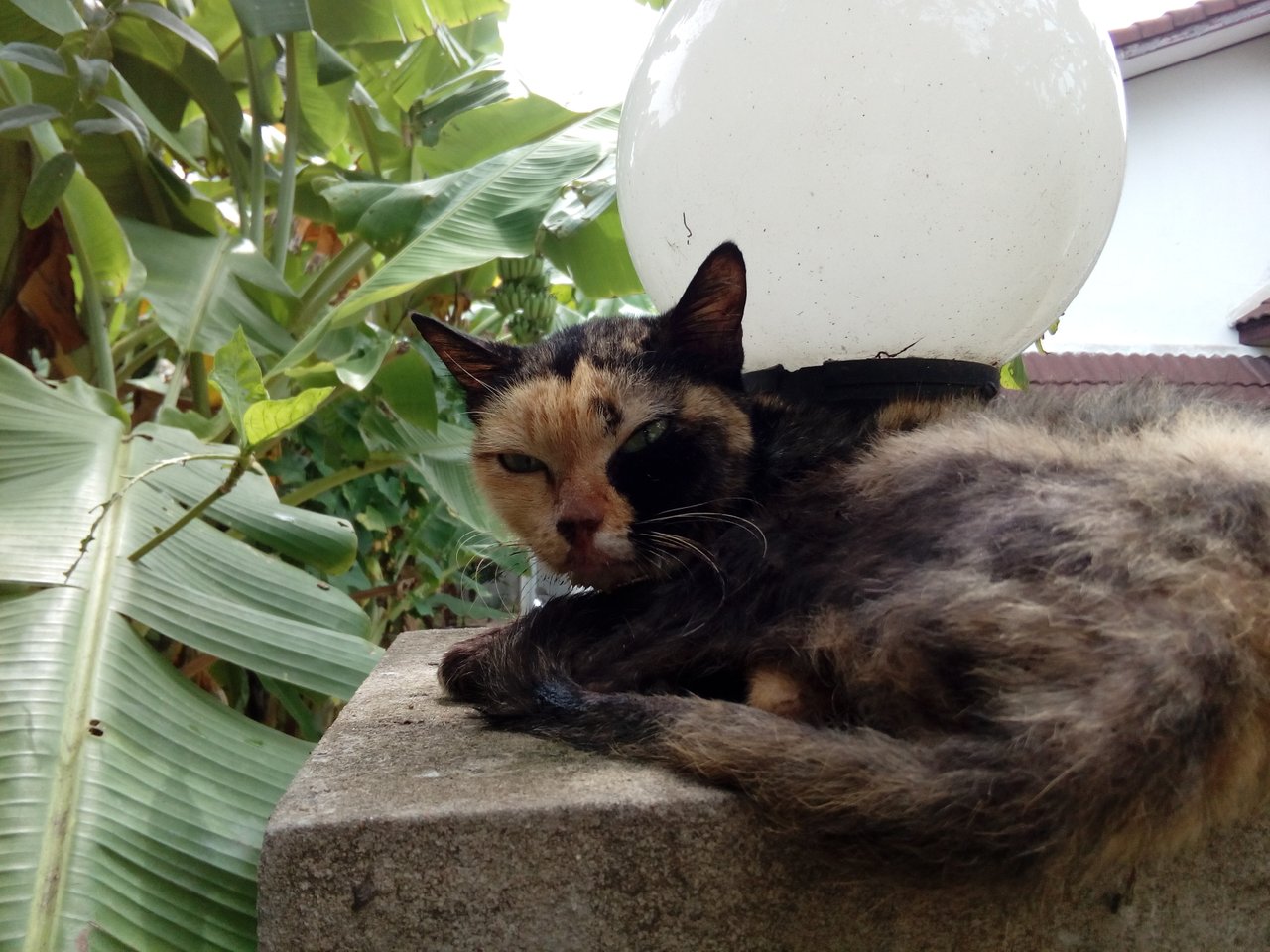 Do find her looking so cruel, and the kids are scared of her but she always runs when se see people. She has a bad skin infection and I have gotten a vaccination to give her from the vet that I have ready, but have so far not had success in catching her.
She normally comes and eat the leftovers from our cats.
I am pretty sure that she could play the villain in the next Disney cat movie.
I thank you for taking the time to view my post and if you like this small post from my travels around the world don't be shy to hit thumbs up button.
Until next time, good luck to you and enjoy blogging.