SteemTracker v0.2.0 is live now :). The major feature released in this version is a Vote Value Tracker, which has two major use cases:
Check how much your upvote worth currently (the first line in the result)
Check how much a bot's upvote worth before you bid for upvotes (the second line in the result)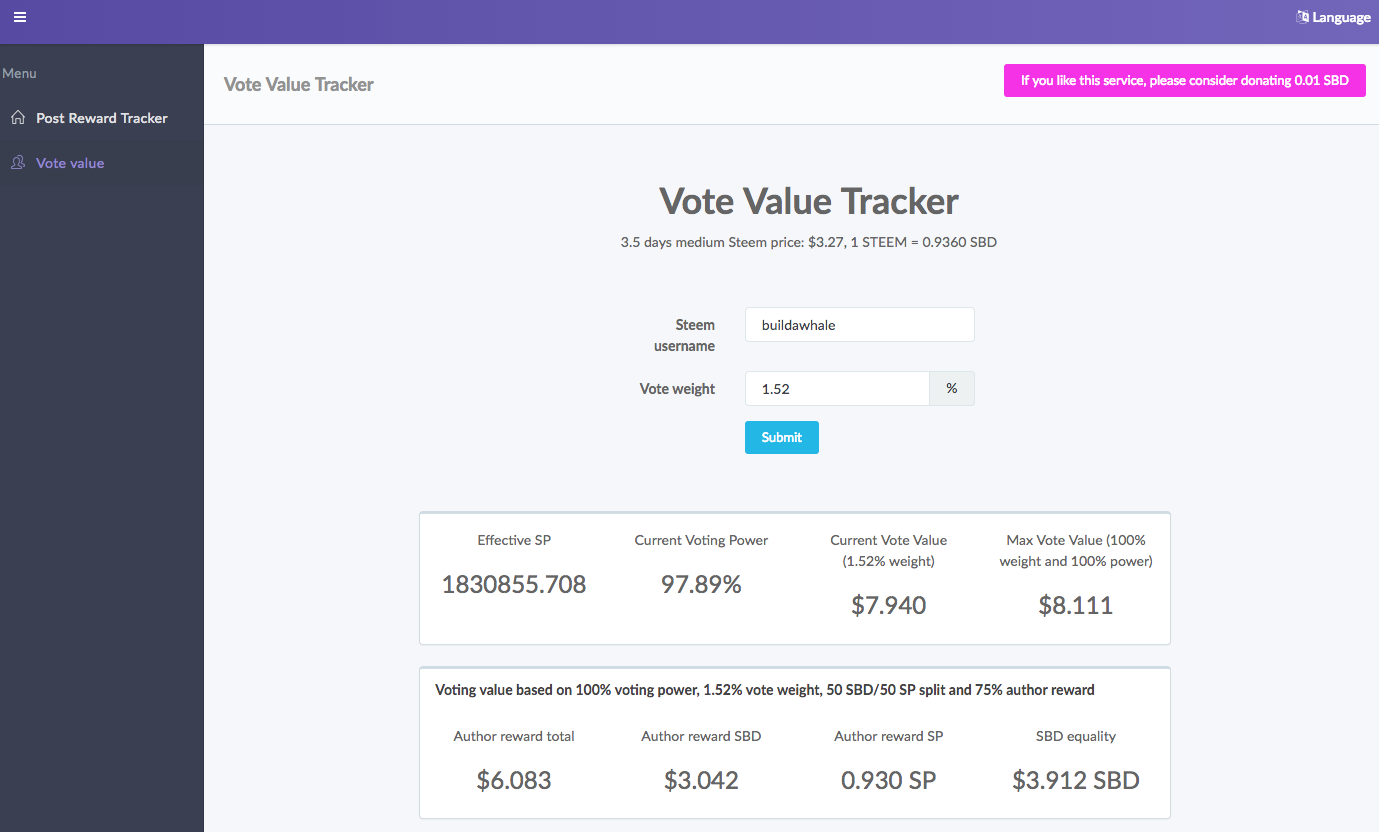 To use this tool, you just need to input the steem username and the weight. The webpage will let you know the following things:
The effective Steem Power, which takes account the delegated and received Steem Power.
The current Voting Power
The current vote value according to the vote weight you input
The maximum vote value if you have 100% Voting Power and 100% weight
The second line displays information regarding how the upvote will be rewarded to the author.
Why this feature is needed?
Let's have a look what is displayed in steembottracker.com. The following table shows an example of the expected vote value from @buildawhale.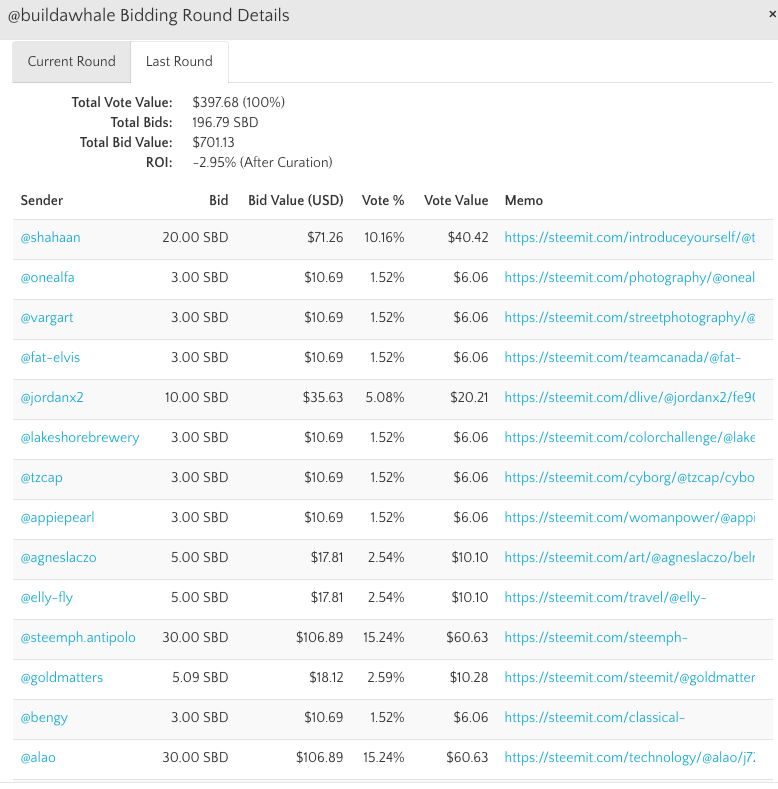 If you bid 3.00 SBD, for example, you will get $6.06 after reducing the 25% curators reward. However, the reward is split into SBD reward and SP reward, and you will get them after 7 days. Considering you can by STEEM directly from Steem Dollar and power them up, this 'vote value' on steembottracker.com cannot reflect the ROI of the investment in SBD. A more detailed explanation on this can be found in my previous post.
With my Vote Value Tracker, you can see that if you get 1.52% weight of upvote from @buildawhale with 100% vote power, it is equally to say you spent 3.00 SBD and you will get 3.912 SBD value. So if the Author reward SBD is even higher than 3.00 SBD, this is definitely a good investment. However, you need to consider:
the value is awarded after 7 days.
the value contains less liquidated Steem Power
As a summary, you can use this tool before bidding for upvote and get an expected ROI in SBD.
Please note: for those who have less than 500 Steem Power, there is no option on Steemit for you to choose your vote weight when you upvote a post.
If you like this service, please consider to donate 0.01 SBD to keep me going :) Please feel free to let me know if you have any comment, feature requests or bug reports. Enjoy tracking steem!
Related posts:
SteemTracker v0.1.0 release