This is the bottom, if the low @ 16663 satoshi is not breached soon. If you see an explosive high above 22000 satoshi take this as confirmation for the end of the downtrend.
I just bought some more STEEM. Unless 16663 is breached, I will not buy more STEEM in the next months.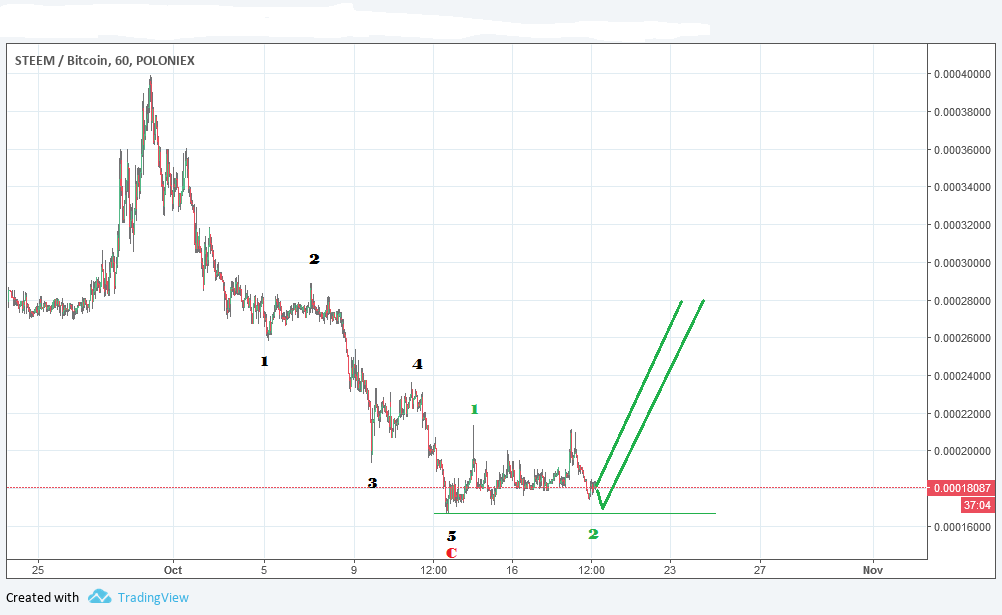 There is not much more to be said. Watch the STEEM/BTC chart closely as I will do, too.
My next update on STEEM will be either about the break of 16663 satoshi or 22000 satoshi...
Stay tuned.


If you think this to be useful information:



DISCLAIMER: I provide trading ideas using EW and Pattern analysis. The material in this post does not constitute any trading advice whatsoever. This is just the way I see the charts and what my trading ideas are. The author of this post is holding positions in this market at the time of this post.
If you make any trades after reading this post it is completely in your responsibility. I am not responsible for any of your losses. By reading this post you acknowledge and accept that.
Tell me what you think...
Have a nice day :-)