Dear STEEMIANS today 20 January we are launching FAUCET STEEM https://faucetsteem.club
Our site is very new, and very simple. For now we will keep it simple until we grow and some good developer help us or join our team to improve it even more.
Step 1: You must register with your steem username this way we can recognize who are you and whom to pay.
See screenshots please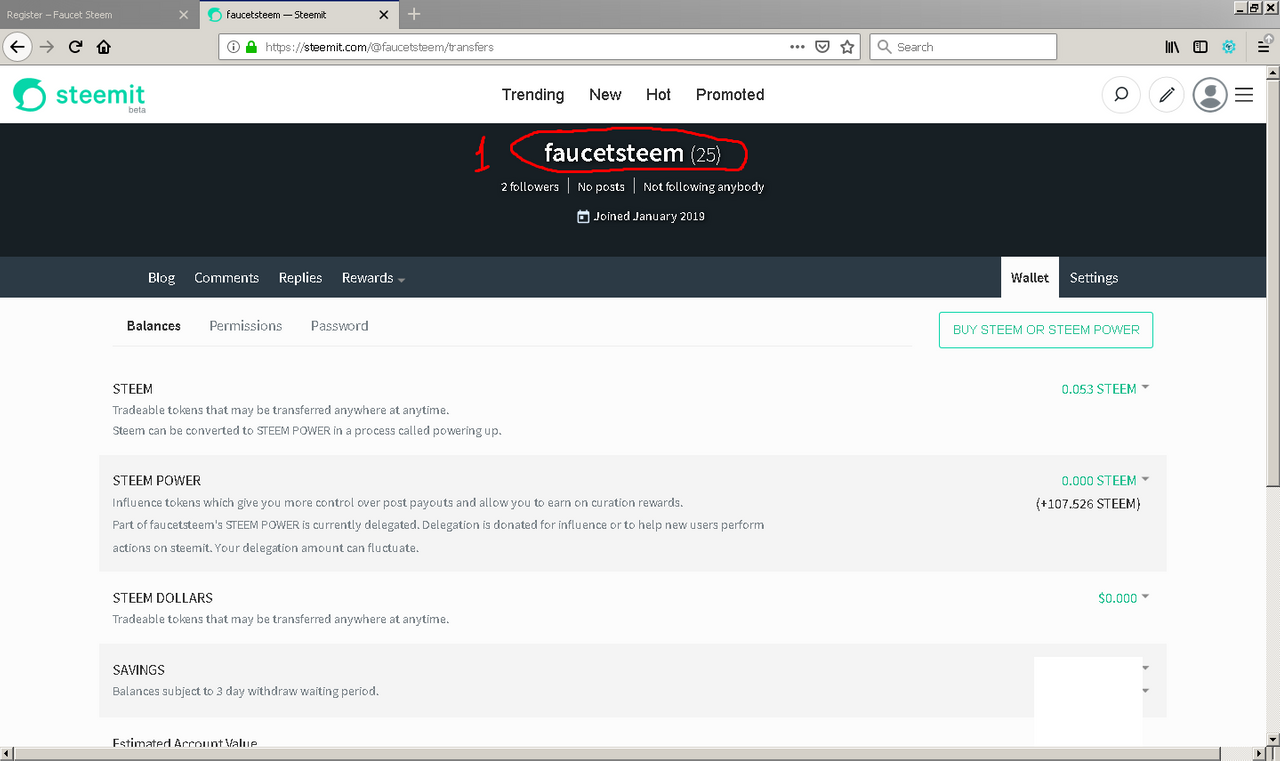 Step 2 : Enter whatever email you want even a fake one. But dont forget your passwords as there no way to recover it without correct email.
Step 3 : Enter password and confirm password by entering again, then you are done and start claiming faucet.
Faucet will pay 0.001 STEEM once in 24 hours, as i said before we are still very new and our profits will be from voting on different posts and some ads and popups wich we will start testing a little bit later.
We invite all users to join also we invite users to support us by delegating any amount of Steem Power they wish so we can grow faster and allow us to reward even more from our faucet.
DELEGATE 1 STEEMPOWER
DELEGATE 5 STEEMPOWER
DELEGATE 10 STEEMPOWER
DELEGATE 50 STEEMPOWER
DELEGATE 100 STEEMPOWER