GOOD AFTERNOON STEEMIT!
Wow. Just wow.
Remember back to how it felt when STEEM broke through the $1.50? Then the $2.00? Well how do you feel now it's just gone through the $7.00?! 😃
It's almost getting to the point for us bloggers where it doesn't even matter if SBD slips back down closer to its intended peg level. The amount of author rewards that we're earning in STEEM POWER is just as valuable. Not to mention the growth in our initial investment!
Just take a look at the clean price action as price moves higher:
STEEM/USD Hourly 1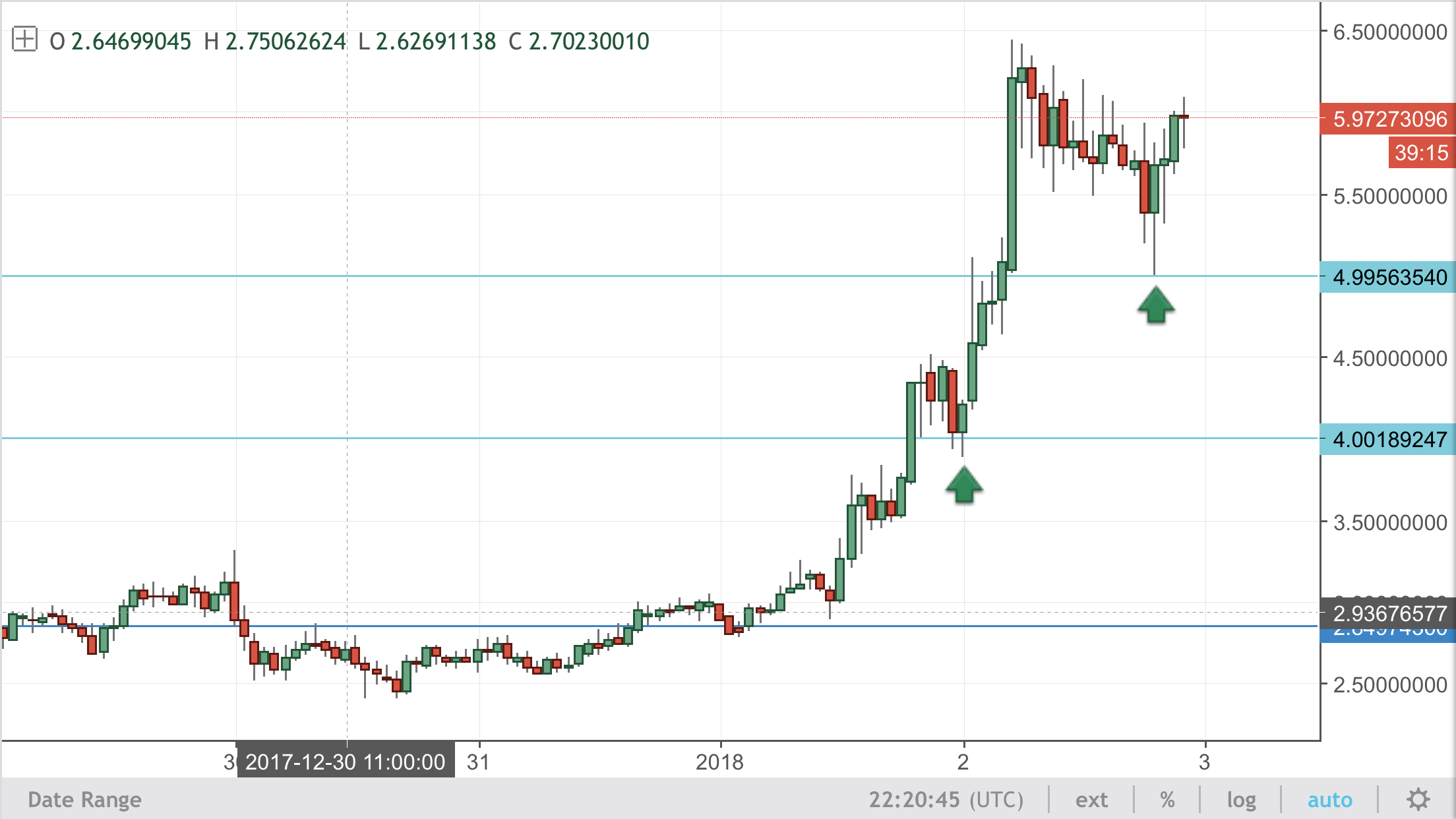 STEEM/USD Hourly 2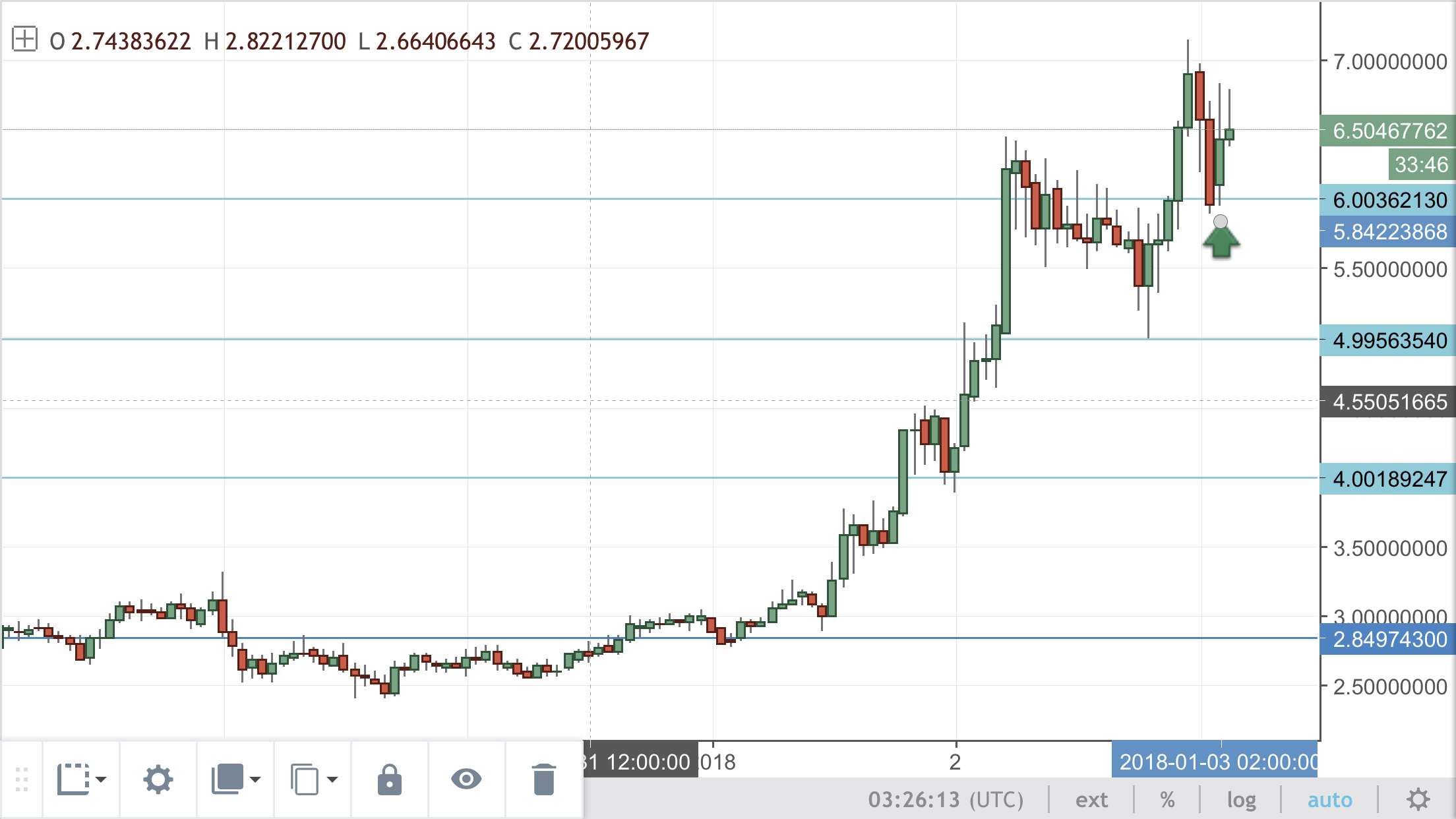 Just beautiful, clean retests of each round number psych level that price breaks out through. As there is no previous resistance to use, human beings are naturally drawn to round numbers to give their life order, so that's all we can use during new highs here.
This was something that I discussed in yesterday's STEEM price action blog and a psych concept that I find extremely interesting. Go take a look and let me know what you think on the topic of human beings being weirdos and keeping markets ticking in an orderly fashion as a result. 😇
---
One further question that I did want to ask, is do any of you continuously have a power down running so you can always have some liquid STEEM on hand as some sort of income? For example, I'm playing with keeping 5000 SP sitting in my account, but always powering down whatever is above that when author rewards are claimed daily.
I'm interested in hearing how you are managing keeping your intitial investment in tact, while reaping the fruits of your blogging labours as withdrawals?
---
Next up, if you aren't already, please come and follow @forexbrokr on Twitter. I try to Tweet most of the charts I include in my Steemit blogs individually, as they're a great little conversation starter.
Come say hello and don't be too shy to DM me if you'd like to chat crypto or trading. I'm always keen! 🤙🏻
As you'll see on both mine and @calathea's blogs soon, we're taking some time off over the next couple of weeks to do a bit of travelling within Australia. Next up, we're driving around Tasmania and plan to travel blog the trip on Steemit as we go.
I can't wait to see Tasmania and spend some quality time away from reality, but when I get back, I have some huge plans for the forexbrokr social media network.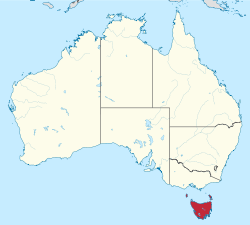 So hit that Twitter follow button and get on board. It's going to be a fun ride!
Peace.
---
Please leave a comment with your ideas or just share a chart.
Blogging about markets is all about sharing ideas and making us see all possible angles. I look forward to having you follow along and reading what you throw at me.
Twitter:
@forexbrokr
Instagram:
@forexbrokr
Website:
www.forexbrokr.com