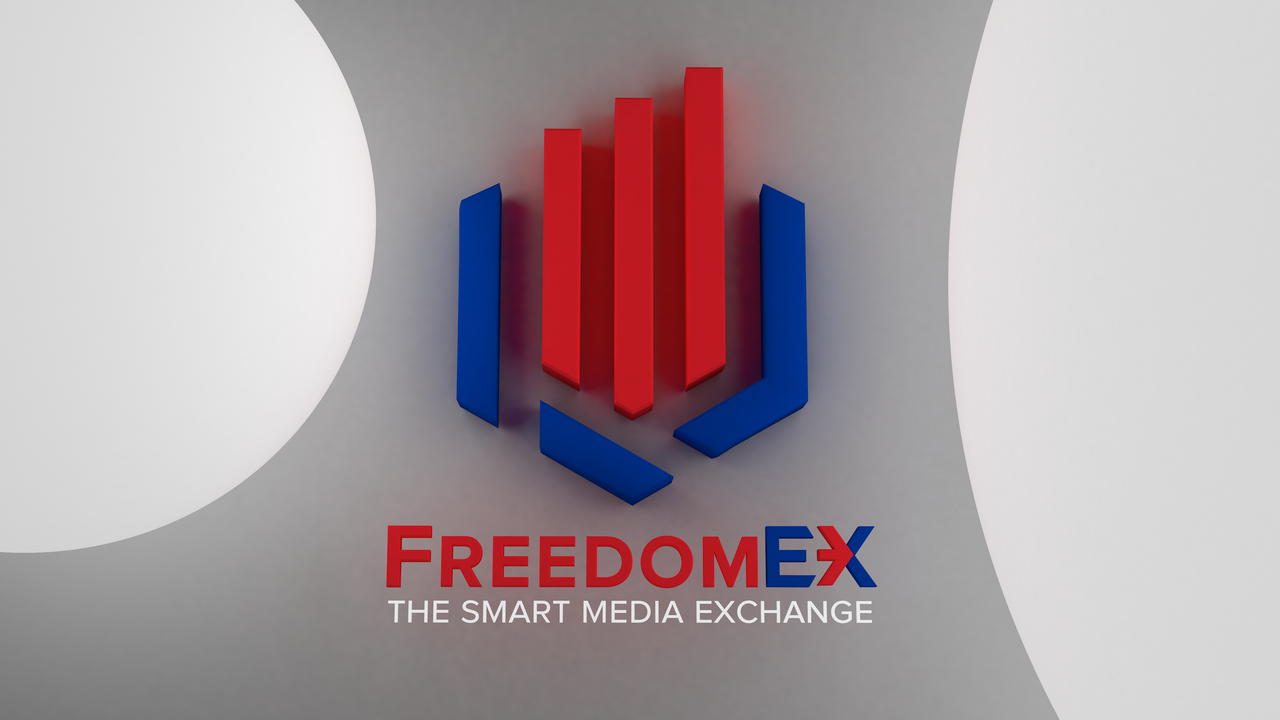 The STEEM ecosystem has experienced tremendous growth since it's inception almost 3 years ago. We have seen the userbase increase at a steady pace, blockchain innovation continue, and an ever increasing list of applications built on this great platform. As we gain momentum in 2019, we would like to introduce what we believe to be a core component in the expansion of the STEEM Ecosystem. The FreedomEx Exchange Platform.
In June of 2018, the idea of our very on STEEM centric exchange was hatched. With careful planning, the idea was put into motion and the team was formed to build out FreedomEx. This planning and execution has brought us to this day. We believe that 2019 will be a huge year for the STEEM Ecosystem.
What is FreedomEx.io?
FreedomEx has been designed to function at the core of the STEEM ecosystem. The exchange will feature STEEM as a main trading pair, something we do not see much of in other exchanges. So, as more applications are being built, it is important that these tokenized applications have a platform that can assist in fund raising, token liquidity, increased trading volume, and price discovery. While at the same time, be paired with the STEEM main trading pair. FreedomEx will be this platform.
FreedomEx has the capability of supporting many of the token protocols in the blockchain sector. With built in support for protocols such as ERC-20, TRC 10/20, and the newly released SCT (Smart Contract Token) created on the Steem-Engine platform. Once the SMT (Smart Media Token) is released we will support not only the token protocol, but will assist in any Smart Drops requested to replace an existing token. FreedomEx will provide this value added service.
Why FreedomEx.io?


We get this question quite often. And it is a very good question. The exchange business is a very competitive arena, it is global, and backed by billions in the larger exchanges. Our team answers this question confidently by saying " We do not see other exchanges dedicated to the expansion of the STEEM Ecosystem, and likely will never see STEEM as a main trading pair on those exchanges in the near future". To be more precise, all features and future services will all be integrated with the benefits to STEEM at the core. We will discuss this a bit later in this introduction.
FreedomEx has focused on features and services that put STEEM, the applications powered by it, in a better position to have the most success. We are dedicated to the expansion of the ecosystem.
Vision of FreedomEx.io
When we discuss vision, it is always with much excitement and optimism. As we complete our roadmap for 2019, we can share with everyone our vision of what we see FreedomEx becoming.
The launching of FreedomEx will include a high performance trading engine, secured wallets, deposits and withdrawals of tokens the ecosystem wishes to trade. An easy to use interface for both new and experienced traders, while providing quick response times to customer questions.
The beta launch will set in motion additional features and services we have scoped out for FreedomEx. This will include the addition of a fiat gateway service that will give our customers the ability to deposit and withdraw STEEM/USD, STEEM/CAD, and STEEM/EUR. We believe by adding this service, we will see an increase in STEEM volume and price. We are very excited about this addition.
Another service we have added and very proud of, is the integration of Steem-Engine tokens. This integration features the first SCT on an external exchange. Our FreedomEx token called FREEX. What this integration enables us to do, is list and support other SCT tokens very easily. Opening up opportunities for our applications in the STEEM Ecosystem.
So, with these initial features and services including those soon to be added, FreedomEx is positioning itself to transition to a hybrid DEX model. Which will eliminate the need for FreedomEx to act as a custodian of users funds while trading. This transition will take place over 2019.
The FreedomEx vision is to position for success by offering the best features and services to the STEEM Ecosystem. And we will do just that.
Let's Talk FREEX Token
FreedomEx believes that a token for the exchange is necessary to reward those who are loyal customers. After several months of deciding which token protocol to use, we decided to use the Steem-Engine SCT protocol. FreedomEx had initially decided to use an ERC-20, we had the token created and integrated, but ultimately decided it wasn't a good protocol for us.
So, here we are with the first SCT integrated on an external exchange. Something we are very proud of.
20 million issued supply. This will be the total supply of FREEX. Will not issue more.
Price of each FREEX is determined by the price of STEEM currently. 1 STEEM:1FREEX
FREEX can be purchased on FreedomEx.io using the Buy FREEX button. The @Freex-bot will handle this transaction.
FREEX can also be purchased using STEEM Keychain by sending STEEM to the @Freex-bot account with "FREEX Token Purchase" in memo field.
FREEX also is a main trading pair and can be directly purchased using STEEM and other currencies
FREEX Success Share
What is FREEX Success Share?
FreedomEx wants to reward customers who purchase and hold FREEX tokens. So we decided to implement a Success Share program. Value proposition for the Success Share:
Success Share Pool- The Success Share Pool is where all Trading Fee revenue is sent. FreedomEx.io is allocating 75% of total trading fee revenue to FREEX token holders. This will be a daily calculation and disbursed accordingly to FREEX held.
Free and Discounted Trading- FREEX token holders who purchase 1500 FREEX tokens will have their trading fees set to zero. This is a lifetime of the account setting. We will run this promotion until April 30th, 2019. FREEX token holders who do not have the 1500 FREEX tokens after April 30th, 2019 will use their FREEX for discounted trading. The Trading Fee and Discount Schedule will be provided after launch.
Smart Drops and Initial Exchange Offerings- Customers who list their tokens with our Listing as a Service feature are eligible for Initial Exchange Offering service. They are required to provide their project tokens for Smart Drops. Fee for Initial Exchange Offering is an allotment of tokens that FreedomEx will Smart Drop to FREEX token holders. Snapshots will be announced prior to listing.
Referral Bonus System
FreedomEx understands that our customers are the core to our success. Knowing this has lead to the development of our Referral Bonus System, and is something we take great pride in offering. Let's take a look:
Each customer will be provided with a referral link located in their user profile section. Copy your link, and start building your referral network.
After FreedomEx launches, any referrals will be credited to your user account. For each of your referrals, you will receive 50% of trading fee revenue. You will continue receiving this for the life of the account. It does not expire.
Any new referrals after April 30th, 2019 will be eligible for 25% of trading fee revenue. Again, this continues for the life of the account. It does not expire.
The back office for tracking your referrals and trading fees earned are currently being designed and will be available for viewing om March 31st, 2019. Don't worry, they are being credited. This is a very nice feature.
The Referral Bonus System is a nice way to build a network and build income.
Next for FreedomEx.io?
We have introduced many things we have currently and what we have coming right after launch. Our next big service, 3-4 weeks after launch, will be our fiat gateway service. Once this is completed, the purchase of STEEM directly via credit card will soon follow.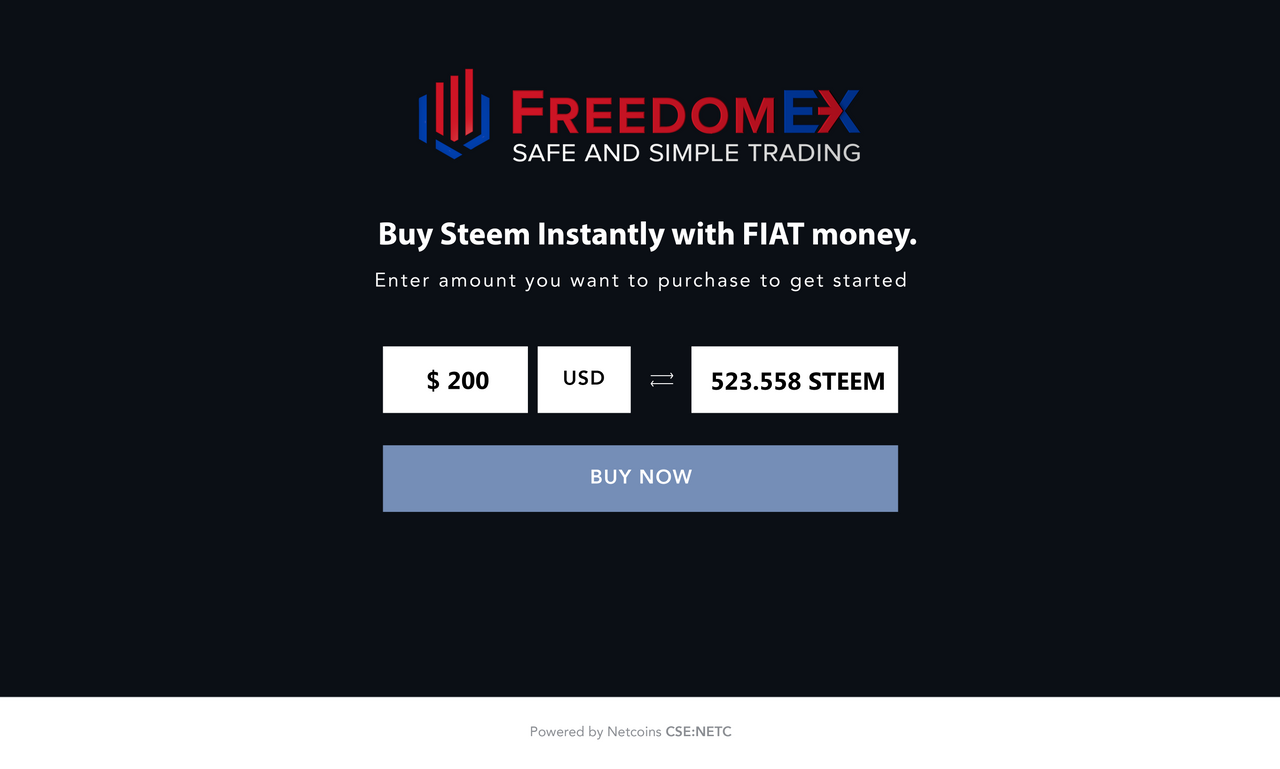 FreedomEx has been in discussion about issuing our very own debit card. Just like the debit card bitpay issues. We have requested we use STEEM instead of BTC to fund it. We are really excited about branding FreedomEx in this regard.
As you can see, we have been very busy with getting to our launch date and positioning to offer great features and services to the STEEM Ecosystem.
The Launch
We are doing a Beta Launch Tuesday February 26th @6pm CST. FreedomEx will have a live streaming Launch Party that will take place on discord, vimm, youtube, twitch, and facebook. You will get a chance to meet the team behind FreedomEx and we will have a live AMA to get questions answered. Will be a great time!
Click the link above and join us in discord to get the live streaming links.
Freedomx.witness
FreedomEx has a witness node that has been running for 2 months now. We would appreciate a witness vote showing your support for the FreedomEx Exchange. Vote Freedomx.Witness today! Thank you
Thank you!
The team at FreedomEx would like to thank you for reading about the project. We strongly believe that FreedomEx combined with our STEEM Ecosystem, will take us to new heights and place us at the center of the crytposphere.
Look forward to seeing everyone at our Launch Party!
Connect with the FreedomEx Team
Discord| Twitter| Telegram| Youtube| Facebook