Greetings to all the Steemit Inc, team. (@steemit, @steemitblog, @steemcurator01)
We, as Futureshock, would like to use this post to make an official delegation application and welcome you to read until the end.
History of Futureshock
Futureshock was Created in 2018 with the release of its first Steem Dapp - Fundition on april 13th. But before this release, our now CEO, Aytac Ozden Cetinkaya was already working for the blockchain - on another famous Steem Dapp.
For 3 years, We have been working to make the Steem blockchain better everyday by developing our own Dapps/Tools, collaborating on others, giving a helping hand to Dapp founders that needed technical knowledge, participating in marketing projects, collaborating in Steem related business projects. Moreover, Futureshock also sponsored a few Steem meetups around the globe, and participated as a speaker during blockchain events. During all this time and up to now we have been loyal to the blockchain because we believe in its power to make a better world.
Our mission since day one: build a path for the blockchain mass adoption through useful apps and tools.
That can only be accomplished thanks to the Steem blockchain.
Futureshock & Steem Blockchain : A love story
As mentioned in our previous posts we have released a few Dapps and Tools which have been used by Steemians for a while now.
Just a quick reminder:
Fundition
is the very first Futureshock's application which was released on April 2018. It is a next-generation crowdfunding and collaboration platform that is built on the Steem and Tron Blockchains. It is revolutionizing the crowdfunding industry by opening it to a peer-to-peer collaboration on a global scale, taking absolutely no fees for the first time in the history of crowdfunding, and on top of that, it is opened to donations in crytocurrencies.
Amount raised : 144k+
Total projects : 400+
Follow Fundition on Steemit
Join the Fundition Discord
Drugwars
is the first simulation and strategy game built on the Steem Blockchain. Futureshock has used the game as a bridge between the Blockchain technology and the new users, but the real revolution lays on the fact that it has the capacity to reward its players for having fun.
Total users : 20k+
Follow DrugWars on Steemit
Join the DrugWars Discord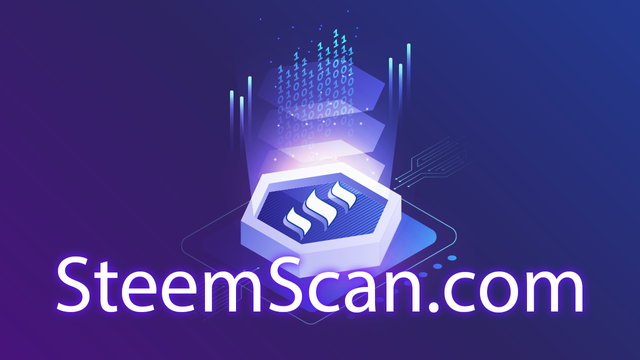 Steemscan the best designed, ergonomic and intuitive Steem blockchain explorer. It's not only the place to find and look for everything that is happening on the blockchain such as all the transactions, it also thrives to become THE place that integrates everything there is to know and to interact with the blockchain, while providing a quick Steem conversion feature.

Teelkee (beta - in battle test) the newest social mobile platform to produce content from anywhere and everywhere with nothing more than a smartphone. It also aims to make steemians participate in its development because after all, it belongs to Steemians. Also the ultimate Steem marketing weapon as it will integrate a cross post between Steem X Twitter.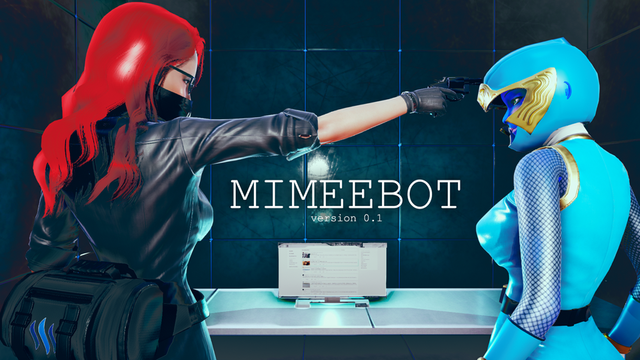 MimeeBot - the most interactive bot that will notify you of every move from the one you need or want to follow and from every move that is happening on the blockchain directly to your discord DM.
https://steemit.com/steemit/@mimeebot/mimeebot-and-never-miss-any-news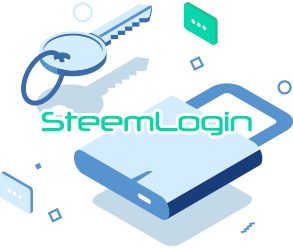 Steemlogin
is the easiest way to integrate Steem into your apps and to let users connect to the apps! It comes with a Javascript SDK and an api which give you a powerful suit to work with and a simple way for users to transact with the Steem Blockchain..
Our Team of Better life enthusiasts
Core Team
@hightouch
Aytac Ozden CETINKAYA is highly technical CEO and a veteran blockchain developer with hands-on experience who worked for famous companies like Microsoft, Socotec, etc... wiring up dApps to Steem, EOS, TRON, Byteball (now Obyte), Cosmos. He has been devoted to Steem for 4 years not only with his own platforms but also with participating to open source projects like d.tube or steemstem.io.
https://linkedin.com/in/aytaç-ozden-cetinkaya-3686a311a/
@addicttolife
Lê Mimee is a psychologist with a Master degree in clinical psychology from the University of Strasbourg. She has been working under the french government in an addictology service since her graduation 4 years ago. Under Futureshock, her role is one of the human resources.
@burakakdogan
Burak is a career counselor with a Master degree in Bosnia and Herzegovina from the Burch University and he graduated 2 years ago. He is working as a career counselor in an International school in Kenya, Nairobi. Under Futureshock, his role is a community manager and press officer.
https://www.linkedin.com/in/burak-akdogan-1808a6156/
@goyard
Attila Ayyildiz is a crypto and blockchain enthusiast since 2015. He has been meticulously following interesting blockchain projects and ICO since then, having a legendary account on the famous Blockchain forum - Bitcointalk.org. On Futureshock, he is in charge of the community support and a Blockchain advisor.
@camiloferrua
Camilo Ferrúa has a degree in Music and a Higher Technician in visual communication and audiovisual production. He has worked more than ten years in creation and art direction of diverse projects of graphic identity and graphic design in general. In Steem's blockchain he has contributed with different projects such as @celfamagazine, @votomasivo, @actifit, @fundition and more, and the tribes Neoxian City (Neoxag), Hispanohablantes (Spaco) and PhotoStreem (Photo).
Our Team Quality
7/7 support
Steem hasn't seen any team that can produce so many Dapps and useful Tools in such a short amount of time, not to mention that we really do care about design and UI/UX.
We also care about our users in the different products and we are always fast and ready to answer, to talk, listen to any suggestions, questions, requests. We have been active in the different Discord servers and never let any of the servers die.
We are proud to say that we almost have a 24/24 support but definitely a 7/7 support.
Steem biggest supporter
We are all also vivid Steem enthusiasts and users. We've been personally promoting Steem in Croatia, Vietnam, Serbia, Kosovo, Netherlands, France, Luxembourg, South Korea, United States. The whole team believes that the Steem ecosystem and innovation can be used by the mass and will be helpful to people's daily lives which is why we are willing to work hard to expand it.
Agile
For those who've followed our work up to now know that we are hyper agile. We can make decisions very fast, and adapt to any situation, also making our product to adapt to changes. This is how we are often a few steps ahead in the development of our product. We don't easily let the adversity drown our motivation, and we usually plan things way ahead of time.
Worldwide culture
We are lucky to have team members present in different continents, going from America to Asia. The core team is located in France but the rest of the team can be found in the United States, United Kingdom, Vietnam, Kenya, Venezuela, Netherlands, Croatia. All together we can speak up to 9 languages, which means promoting Futureshock and Steem in 9 languages.
Top witness
We are a top witness on Steem and are glad to support the ecosystem and share our technical knowledge with all the Steem users. @future.witness is running a steem node (and a backup), and we will be offering an additional full rpc (with hivemind and mira) and a seed node starting at the end of this month.
Why should Steemit Inc support Futureshock
Futureshock work purpose
Our core work is to develop useful Dapps and tools that Steemians will love to use and to convert non blockchain users through the products.
The purpose of the products is to make the blockchain dynamic, active and alive with a community uniting through the Dapps and contents. Truth is, right now the Steem Community seems a little bit lost and down with the recent developments and events. Futureshock is taking on the weight of revamping the ecosystem in order to leverage the blockchain to where it's supposed to be.
Futureshock's Steem quadra-directions path
Our four primary directions:
Develop useful Dapps and Tools to make the blockchain more dynamic and diversified.
Collaborate with other witnesses and teams to maximize the potentials.
Support the new Steemit Inc. team in their journey.
Clean the Blockchain by fighting abusers, and toxic users.
Futureshock as a showcase for Steemit Inc.
Once again, we dare to pretend to become the showcase of the Steem blockchain, and a marketing argument for Steemit Inc, because we believe in what we can do for the Steem blockchain and what we will achieve as the organization's very own goal.
We believe that Steemit Inc, can use our products as a way to promote the Steem blockchain, and to have use cases of the blockchain to present during talks and events for example. We are sure that Futureshock can be the mainstay of Steemit Inc to develop the Steem blockchain.
Fighting against abusers.
Since the release of Steemit as a social blogging platform up to now there have been abusers and toxic users that have been sucking the whole community, and robbing the Steem. At Futureshock we work with the ethic that we won't ever do this kind of abuse and in fact we will fight those. Abusers have been making Steem users demoralized and disappointed to the point of losing trust in the system and quitting the ecosystem.
To keep a good retention rate of users, we believe that there must be a fair ecosystem, that can only be possible if an entity steps up to do the clean-up. We dare to pretend to become that entity, because no other team has done what we have achieved, no other team has done so much for the community, no other team has been there for the blockchain without a change of heart.
Delegation Talk
The amount we ask from Steemit Inc
We are requesting a delegation of 2,000,000.000 SteemPower for a time frame of 1 year.
How will the delegation be used
It will be used to create new accounts.
It will be used to give new accounts 5SP to give them the resources needed to use Steem and purchase goods and/or services through our platform and Steem ecosystem.
It will be used to incentivize the creation of content that promotes Steem on external platforms.
It will be used to attract more users on Futureshock products.
It will be used to provide limited trial or discount services to clients to encourage them to hold Steem and delegate in the future.
It will be used to support great projects made by Steemians.
It will be optionally used to fight against abuses.
We agree that our business will continue to leverage the Steem blockchain as long as we are receiving a delegation and 1 year following the removal of the delegation. During this time we also agree to promote the Steem blockchain as a valuable technological protocol that delivers unique value. We are willing to sign a legally binding contract with Steemit, Inc. to this effect.