WITHDRAW SBD/STEEM from Bittrex


In this article, you can find information about how you can withdraw funds from Bittrex to you steemit account!
STEP 1
You must Login to https://bittrex.com. If you haven't an account you can make one here NEW ACCOUNT
Of course, you should have some funds in your wallet if you deposit from another source. Example CEX.IO Cex.io . You can deposit money directly from your VISA/MASTER CARD.
STEP 2
Click on "Wallets" on the top right of the screen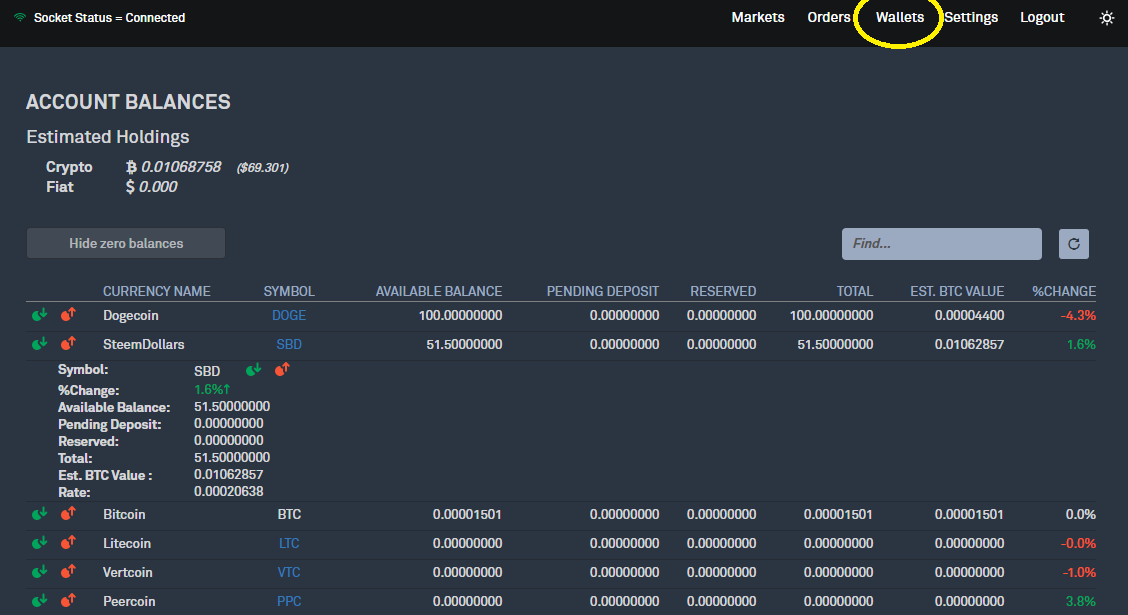 STEP 3
To be more easy to find your funds press "HIDE ZERO BALANCE"
Click on the red withdraw button.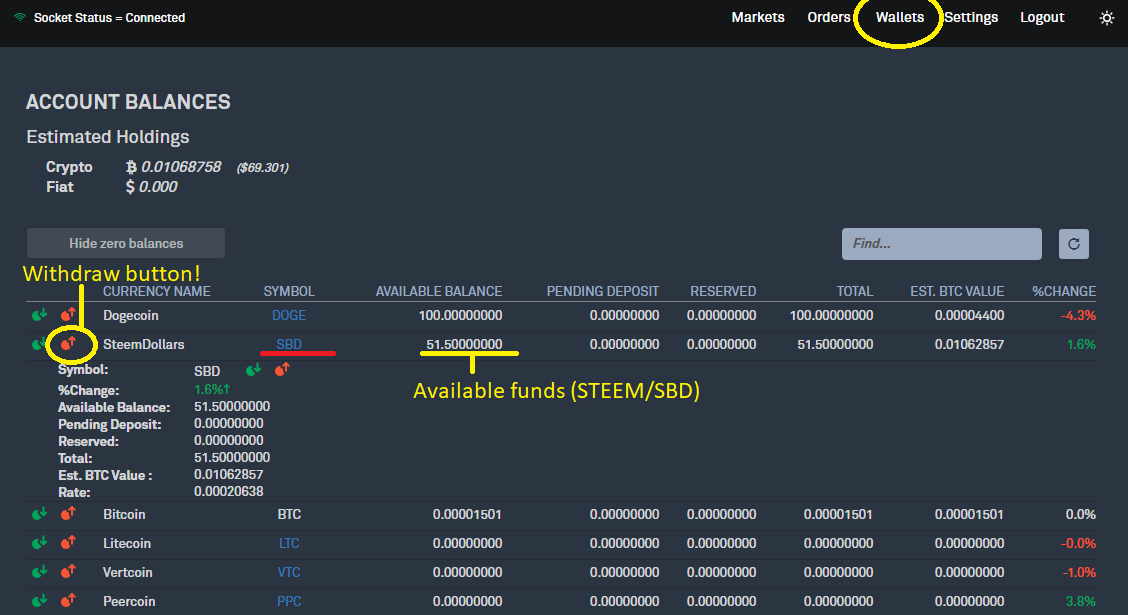 STEP 4
In the box "QUANTITY" you will enter the amount you like to withdraw (Remember, there is a fee of 0.01 for each transfer - for 100.00 SBD/STEEM, you should enter 100.10 in the Quantity box.)
In the box marked "TAG" you can write anything you like.
In the box marked "ADRESS" enter your steemit name WITHOUT the "@" sign. Be very careful to write correctly you steemit account name!
After you check all you will press "WITHDRAW SBD/STEEM"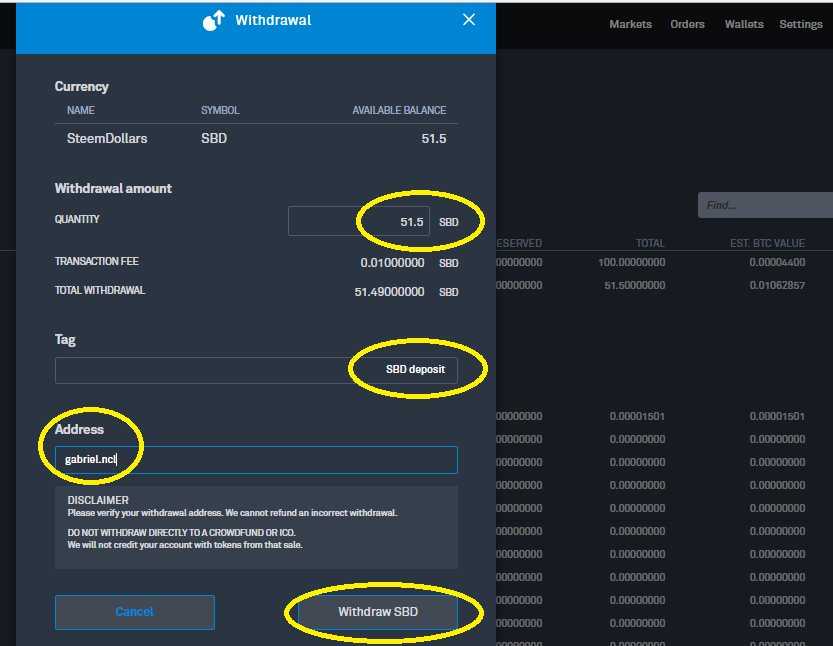 STEP 5
Enter your 6 digits authentification code from "Google Authenticator" app for mobile (You can find this app in Android store)
Press "WITHDRAW SBD/STEEM"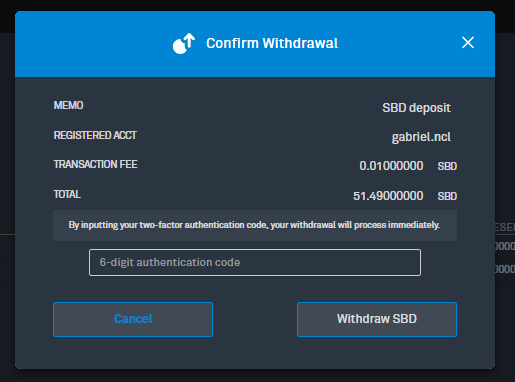 STEM 6
Check in the Pending withdrawals you transaction the amount
If you want to cancel the transaction you have few seconds/minutes to do this (X button)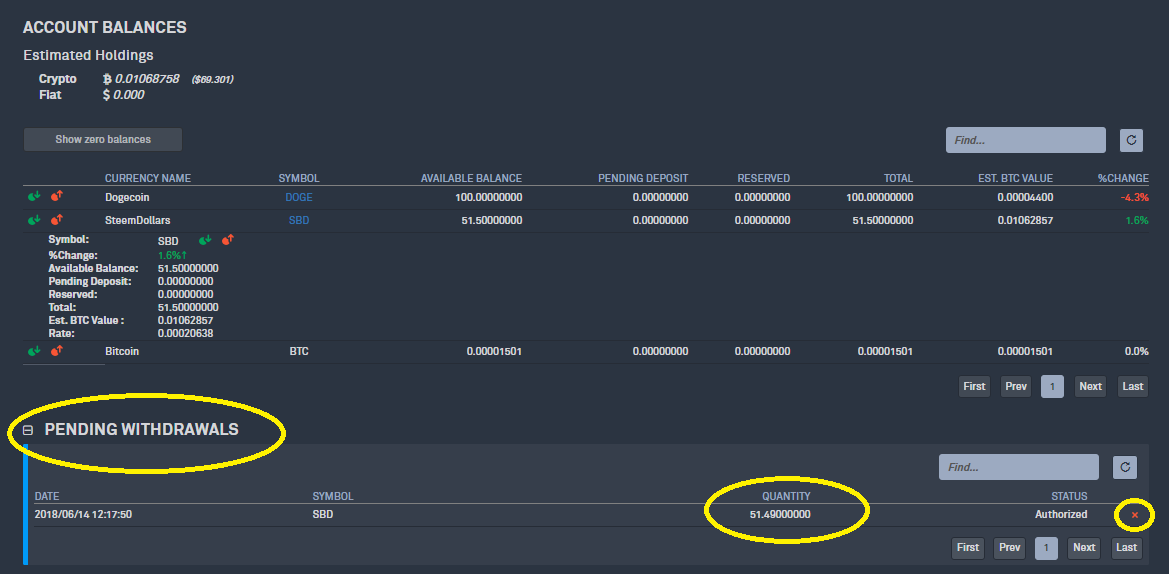 STEP 7
Check you steemit wallet! In few minutes (2-4) you should get the money!