Dear steemians,
An opportunity just came up for STEEM to get listed with GONETCOINS - an Automatic Teller Machine-based crypto exchange firm. The 'Coin Listing Contest' organized by the firm has received STEEM nomination (thanks to Jeff) along with some other coins. The eventual winner would be decided by voting which would take place for a seven days period with each voting individual having the power to vote once in every 24 hours. Our collective efforts would be needed to make this a reality for our dearest coin. In order to successfully do this, follow this simple steps:
Step 1: Visit http://contest.gonetcoins.com/
Step 2: Scroll to the bottom of the page and search for STEEM. Provide your email id in the text box and click on VOTE. See the image below for illustration.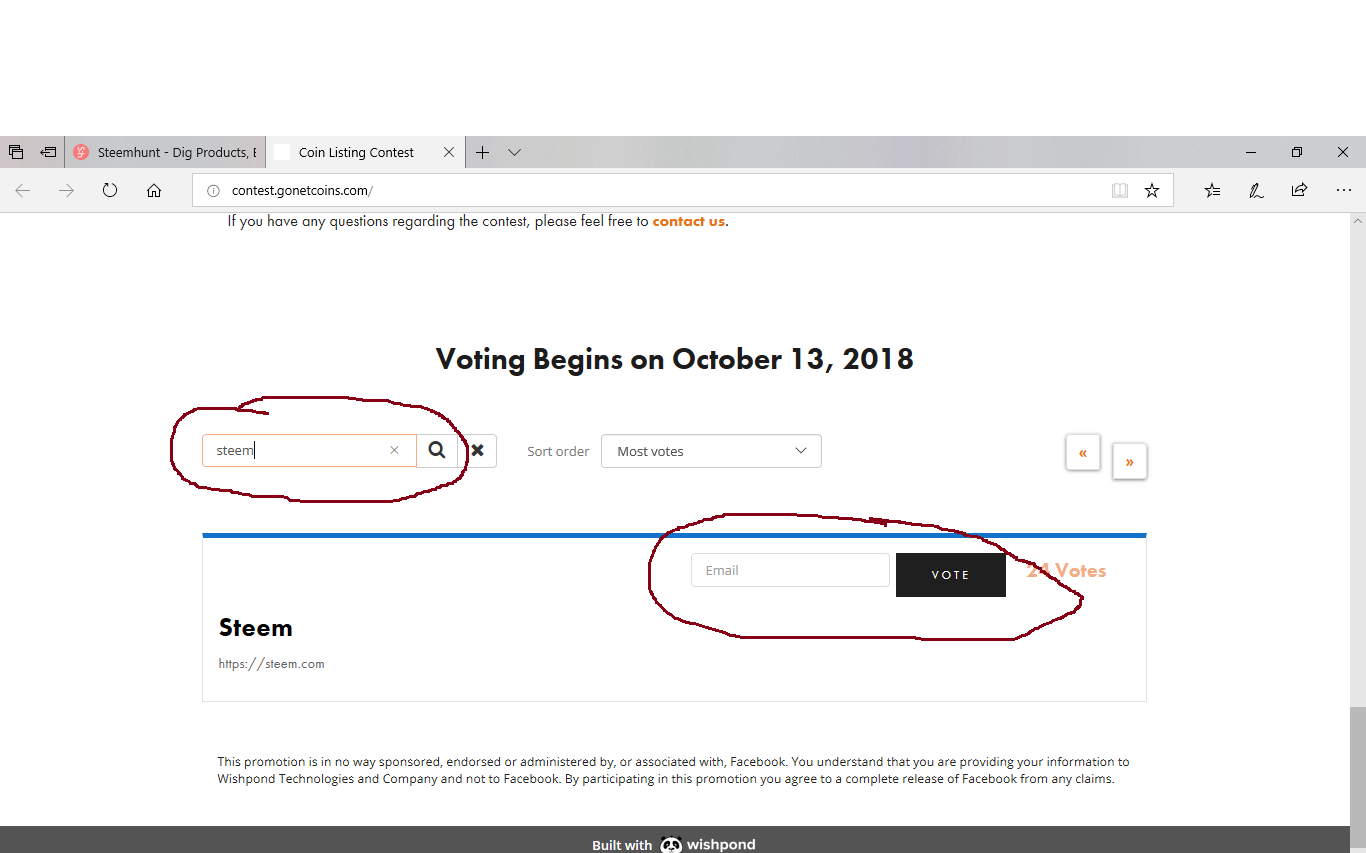 After clicking vote, you will be prompted to confirm your vote by confirming your e-mail address from a link sent to your box.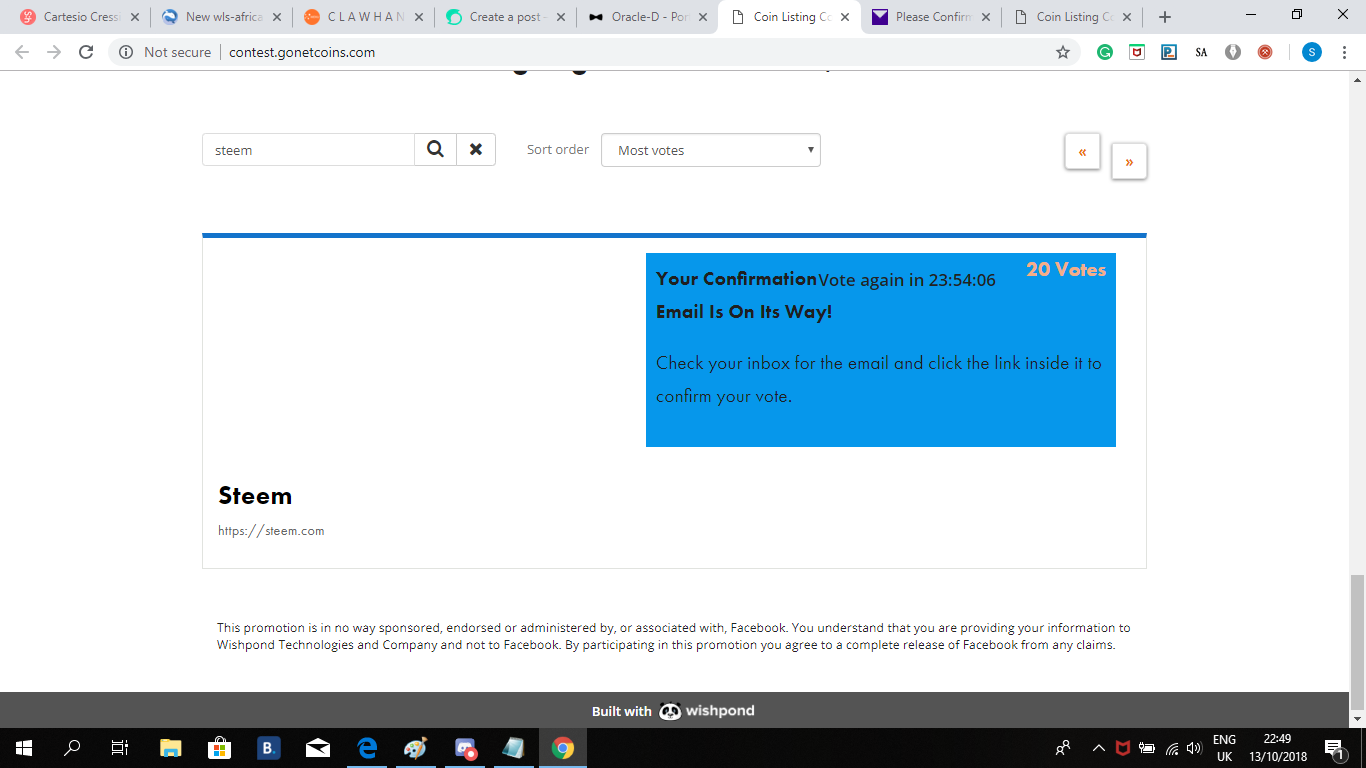 Step 3: Go to your mailbox and click on the link sent to you by "Go Netcoins". If your vote is successful, you will see the circled message below in the opened link: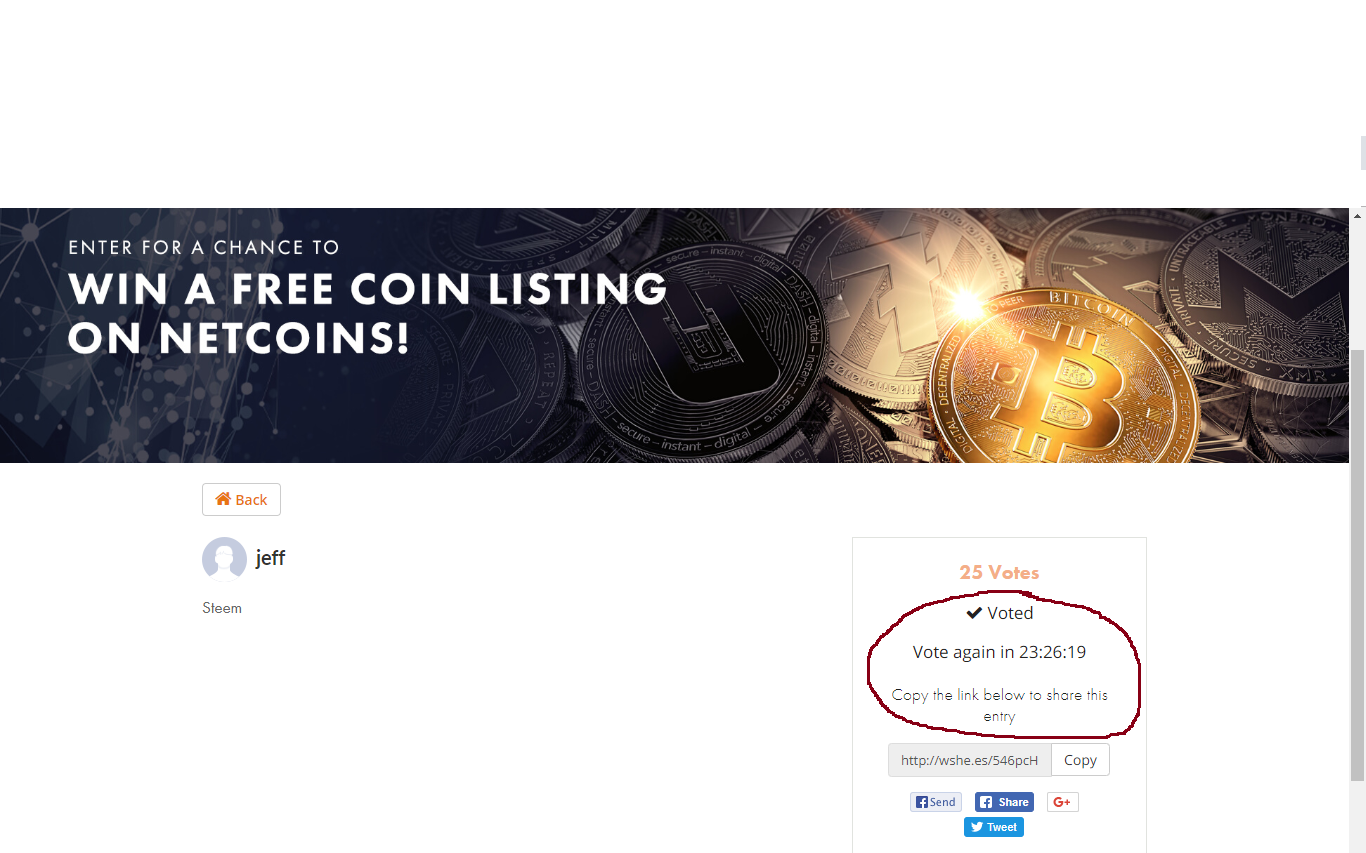 Please note: Only voting is required, STEEM has already been nominated and remember to do this after every 24 hours as shown in my own vote above.
Let us all work together and launch a rocket to send STEEM to the moon!