Just some thoughts on the soft fork exercised by the current set of witnesses. Although, I am not a fan of the purchase of the Steemit stake by TRON, I don't necessarily think this fork was the right approach to addressing the vulnerability that the stake left us in.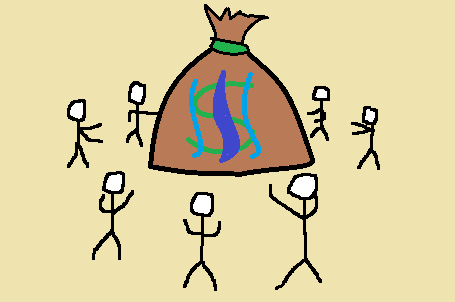 The picture was originally for a much more negative post I decided not to write months ago. That's good news I guess.
As others have mentioned over the course of the past few weeks, having 30 votes available to each account does nothing to prevent attacks from parties with large stakes in the system simply voting in their own pawn witnesses and adopting whatever rules they want via consensus.
Clearly a system with a single divisible vote would be much more desirable and more universal than a system where we have to target specific accounts because they're "scary". But I can kind of get behind the reasoning if it is only a temporary measure to fix the weakness rather than use consensus mechanisms as negotiation tactics.
We shouldn't have to worry about accounts having the power to yield the chain to their will regardless of whether the community approves or not. At some point, this fork will become permanent (thus setting a precedent for disempowerment), or it will be removed.
Granted there is very little incentive for those at the top to divvy up their largest votes and have to compete for user support. It's much easier to keep one's power and nullify threats in more morally questionable ways. People are going to be selfish, and sometimes we have to deal with it.
A weakness has been shown and an action was taken. That action doesn't need to define the change, but serves as a warning. Just remember that all it takes is a little negative marketing to leave potential future users with a bad impression.
This is not really a well-thought out post, but perhaps another nudge to hopefully bringing up the voting reform discussions we should be having rather than the stake disempowerment discussions that are currently being had.