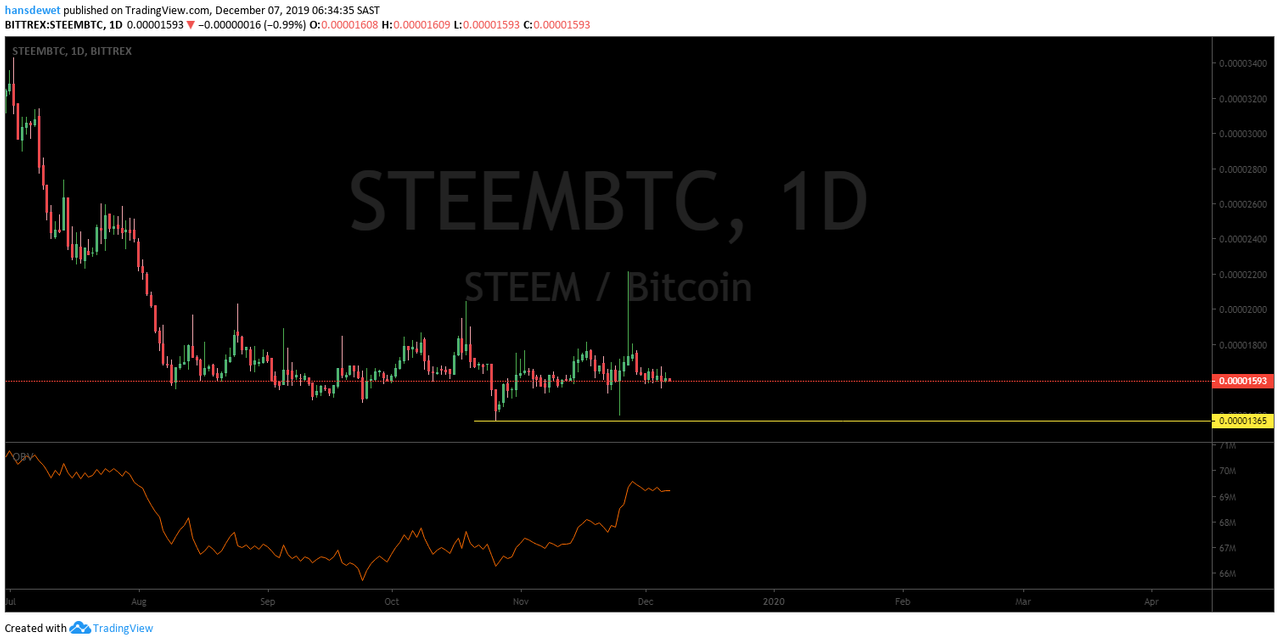 With most Altcoins finding bottoms and pumping of their lows, I have been keeping a close eye on one of my favorite coins Steem, on the BTC pair it seems we have hit a bottom and we are trying to form some market structure. What we would like to see are some W's on the weekly chart.
The above chart is of the daily candles. It might be a little early to call the bottom, but adding to my position wouldnt be bad. We don't want to see the lows break down. And we want to see a break of 2k sats.
Alt seasons normally start Dec -March. I want to be posisioned before the crowd comes so I can sell to them.