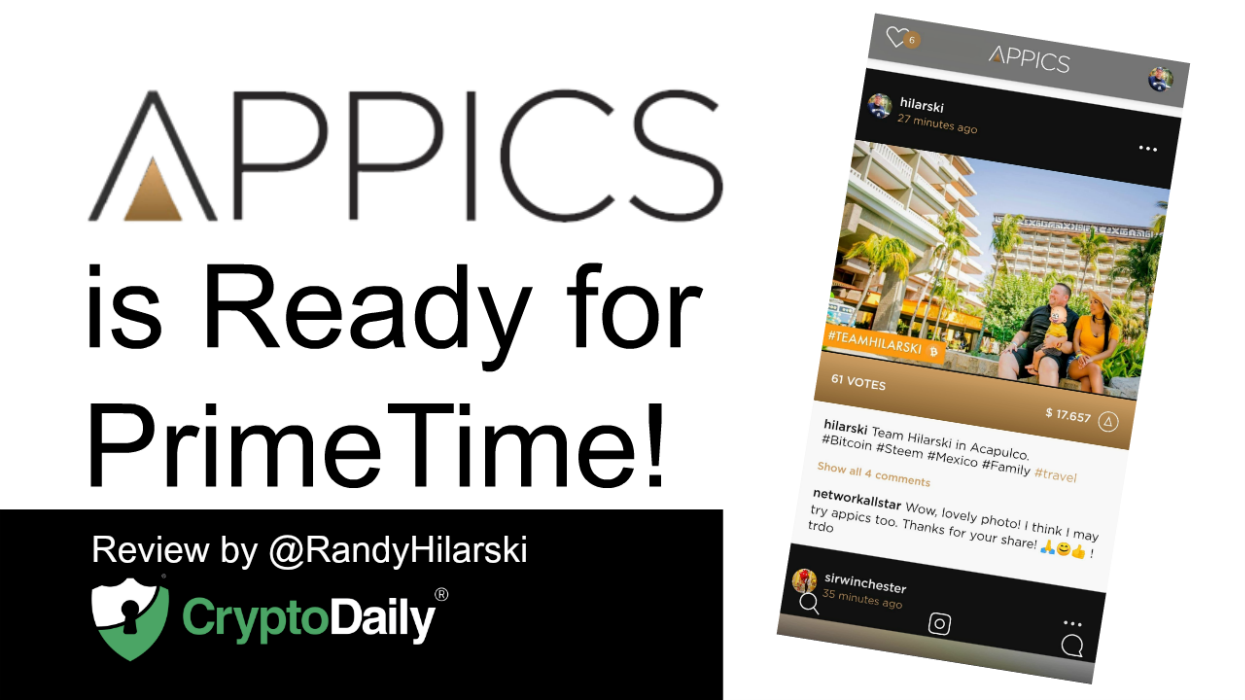 Appics is a Blockchain Social Media App.
It is built on the Steem blockchain utilizing the new Smart Media Tokens by Steem. In the video below I take you through the app. The voting and profile work exactly like any other platform on the Steem blockchain.
10 Key Points For The Appics App.
1. Power Up Appics Tokens to increase your voting power.
2. Upvotes from other users increase your payout.
3. Payouts are received after 7 days. 50% is Powered Up and 50% is liquid or tradeable.
4. All content on Appics is also published to the Steem blockchain where it can also earn Steem.
5. Appics App is used to publish images and up to 60-second long videos.
6. It is available for both IOS and Android.
7. Built for the influencer, you can monetize your content and reward your audience.
8. You must have a Steem account in order to use Appics.
9. Appics App is still in beta but you can request early access.
10.Appics is tradeable on the Steem-Engine exchange.
See My Video Review of APPICS App.