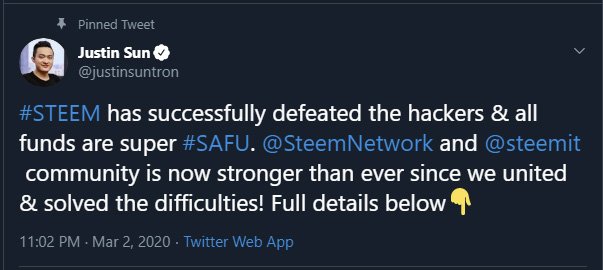 The community witnesses are not hackers, and you are not the community. You are trying to hijack the steem blockchain and our community with your shady deals with Binance, Poloniex and Huboi. We are fighting back and voting our witnesses back into the top 20 to stop your attempt at a hostile take over.

No matter how hard you try to spin this Justin, it isn't looking good for you. The whole of Twitter knows your reputation. And we are doing our best to let everyone know how you do business. So everyone spread the word on Twitter and Facebook and etc. Now is the time to stand up and say no, you aren't taking our chain.
VOTE FOR THE ORIGINAL TOP 20 AND STOP THIS NOW.