I think this tweet show us that JM is a wise, old man.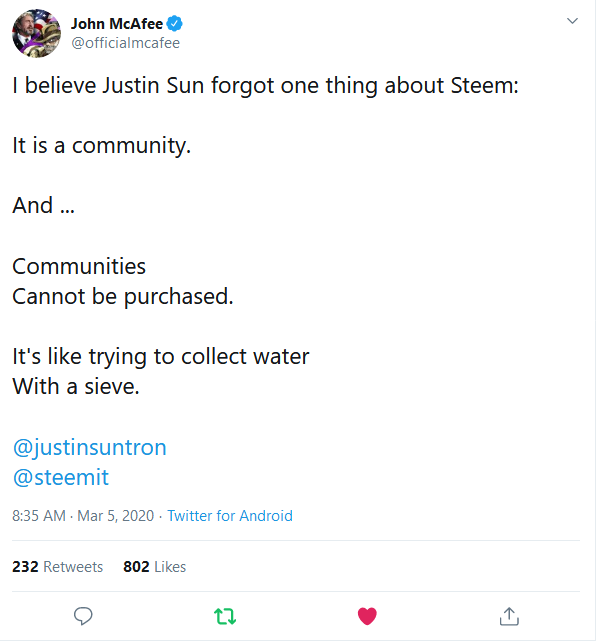 I think he could have been of even more use for society if he was little more modest in his personal life. But perhaps that will change after turning 75...
It would be cool if JM joined Steem and helped it grow and thrive with his solid bottom-up, decentralized philosophical view.
I have done some patriotic acts lately: removed my Steem from BZ, and powered up a lot of Steem, and updated my witness list.
Steem on!
by @janusface