After a one week test of alternatives, the @jerrybanfield bid bot will be restarted soon and available on https://steembottracker.com/ for votes! I have manually voted all of the bids I have seen while it was offline and will provide delegators with an extra payment next week to cover the difference.
Delegators love the returns on my bid bot because each week I include ALL CURATION REWARDS unlike the majority of bots providing 15% to 25% extra earnings for delegations to me compared to most other bots. The minimum delegation is just 20 Steem power at http://jerry.tips/spdelegate
For everyone delegating, I appreciate you sticking with it this week and you will get a payout next week covering all the difference of lost bids as soon as my power down comes in!
Terms for the Bid Bot
---
All invalid bids are automatically refunded.
Once the bot votes, the bid is final and will not be refunded.
Always check https://steembottracker.com/ prior to sending a bid to get an idea of the return.
If the bot misses a vote after at least six hours from sending the bid, visit https://jerrybanfield.com/contact/ for help in discord!
A maximum of -10% profit is set to help reduce the amount of big over bids.
No maximum ROI is set allowing for some rounds with very high profit! To capitalize on this send, the minimum bid early in a round.
I appreciate you using the bid bot and hope it helps you promote your posts!
Love,
Jerry Banfield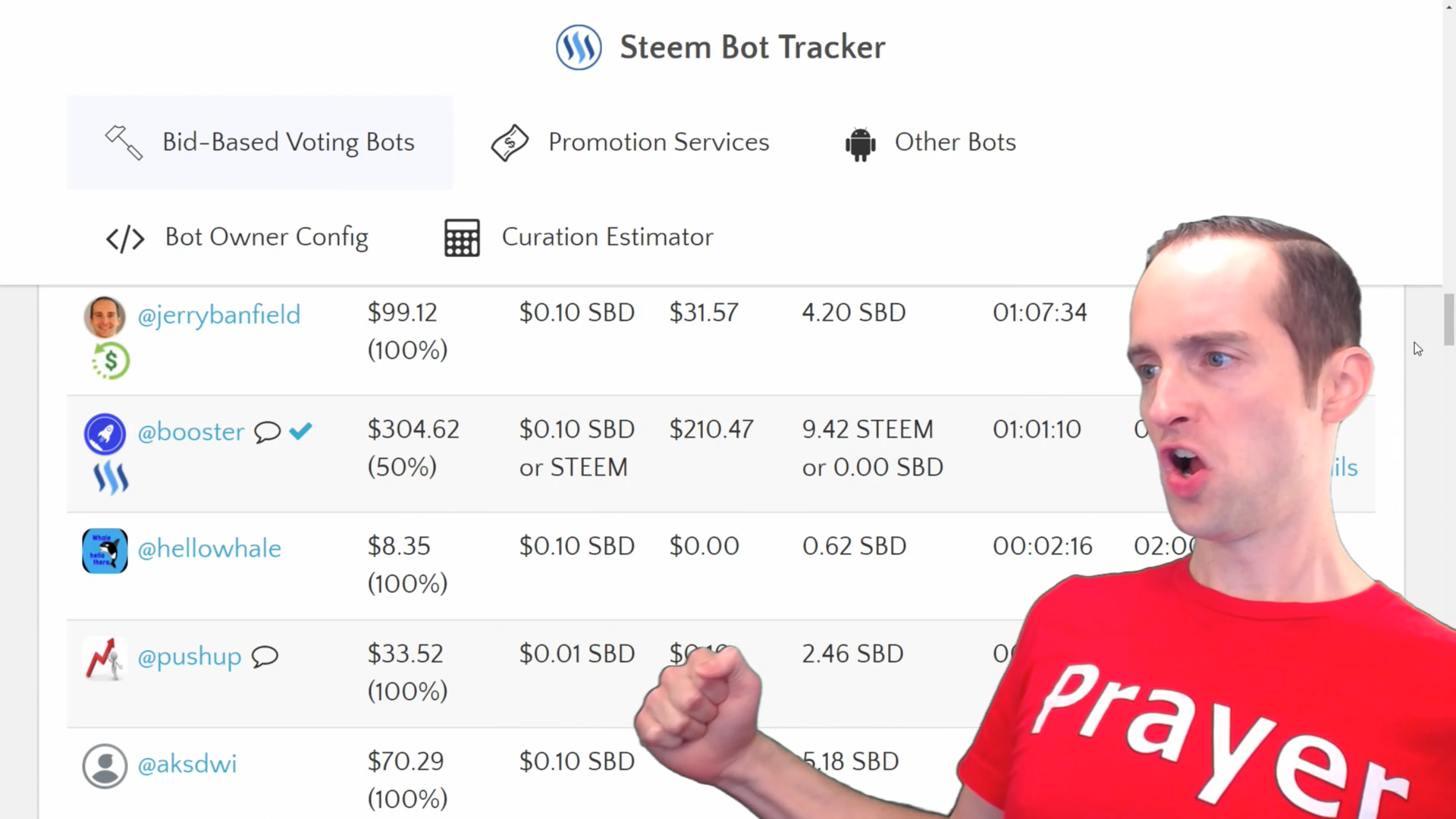 Shared on:
Let's stay together?
Our Most Important Votes on Steem are for Witness!
If you do not know what a witness is on Steem, will you please read https://steemit.com/steemit/@gmichelbkk/what-is-a-steem-witness-how-to-vote-and-why because our votes for witnesses determine our future together here on Steem?
If you have never made a witness vote before, will you please set me as a proxy at https://steemit.com/~witnesses or https://steemconnect.com/sign/account-witness-proxy?proxy=jerrybanfield&approve=1 because you will feel good about helping select witnesses while I do all the work to maintain the votes for you?
If you already have voted for witnesses and prefer to update your own witness votes, will you please place your vote using at https://steemit.com/~witnesses or https://steemconnect.com/sign/account-witness-vote?witness=jerrybanfield&approve=1 because most of us feel a sense of belonging here when we begin choosing our witnesses?