Trust but verify!
That is a very popular phrase and one that becomes especially important when dealing with the crypto space.
Yesterday Abra announced they will be adding 60 new cryptocurrencies, and much to my surprise, they included our beloved Steem (and SBD) on that list.
More about that can be seen here:
https://steemit.com/steem/@jrcornel/steem-abra-adds-60-new-currencies-including-steem-and-sbd
Since they listed it on their web-page, it must be true, right?!
Trust but verify in action...
This morning I went through the steps of downloading the Abra app and getting the wallet setup on my phone.
It was quite a few steps, but for those that have been in the crypto space for any length of time, the process was not as painful as some of these things are.
Once I got the app downloaded and wallet setup I was especially excited to see if there was a steem/fiat pair.
To my knowledge, steem doesn't have any fiat pairs available to US based users. This would be the first.
However, scrolling through my Abra app, steem was nowhere to be found...
It was not on the list of available cryptocurrencies at all.
So, I hopped on my broom stick and went right to Abra support, trying to figure out what the deal was.
This is what I learned...
After explaining to the chat representative how I wasn't able to locate steem anywhere on the app even though their web-page explicitly said steem would be listed...
This is what I learned: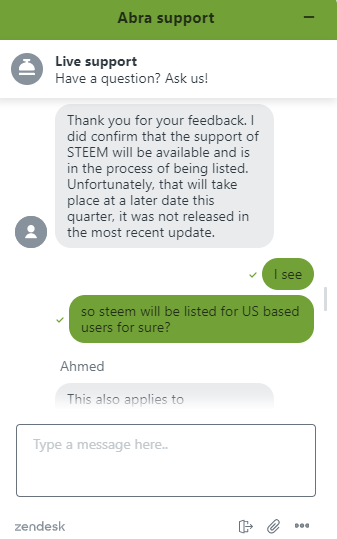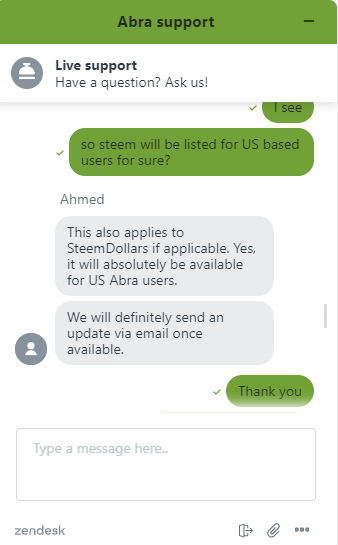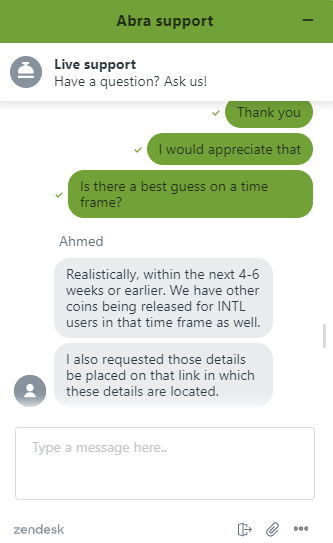 It sounds like both STEEM and SBD will be listed
It just sounds like they may not show up on the app for another few weeks still.
Either way though, our chat representative friend Ahmed did confirm with the higher ups that steem would indeed be listed.
Trust but verify!
For those interested in the Abra app, my referral link is listed below:
https://invite.abra.com/JtfwJkDA1
For everyone that signs up through that link I will get $25 that I will use to buy and power up more steem. :)
Stay informed my friends.
-Doc