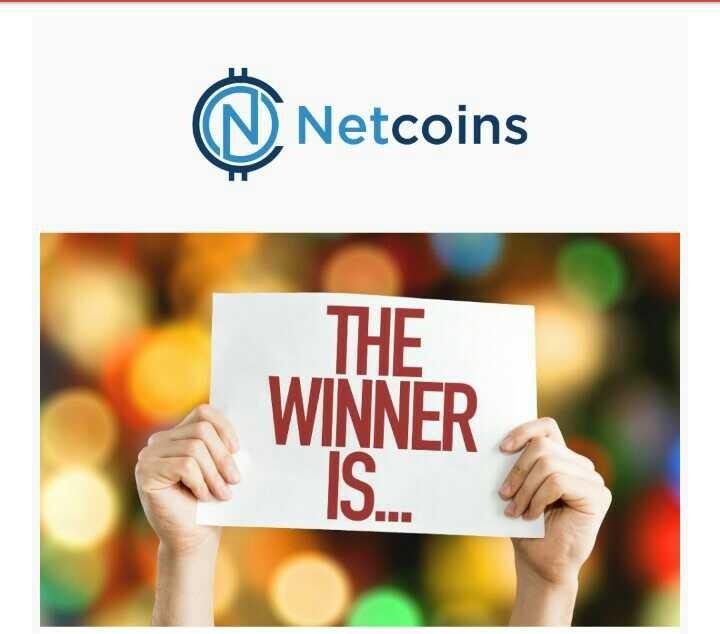 Finally, STEEM won the contest held by Netcoin Coin Listing Contest. This is a good news and I always check in my email periodically for this news. Until finally an email from Netcoin entered at 02.10 AM and an announcement appeared like this.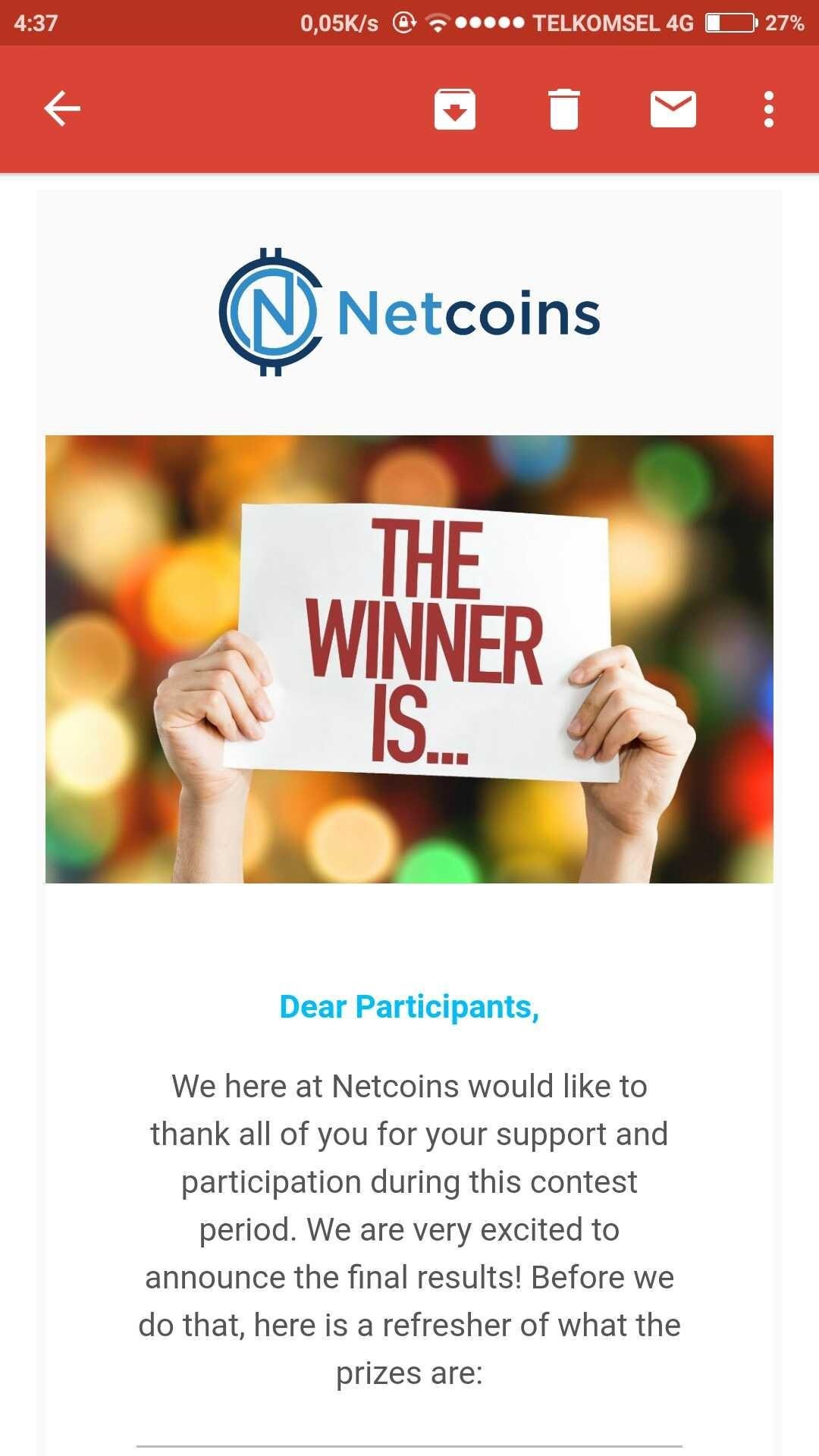 Who is not happy, however, I see and participate this contest from the first day I joined, I am very optimistic STEEM will WIN and the closest competitor is Verge. not INS. This competition is so tight from the first day and the peak in the last two days. Who would have guessed that on the last day, STEEM and VERGE were suddenly overtaken by competitors who were not in the top 5. Is it strange ? Please think for yourself.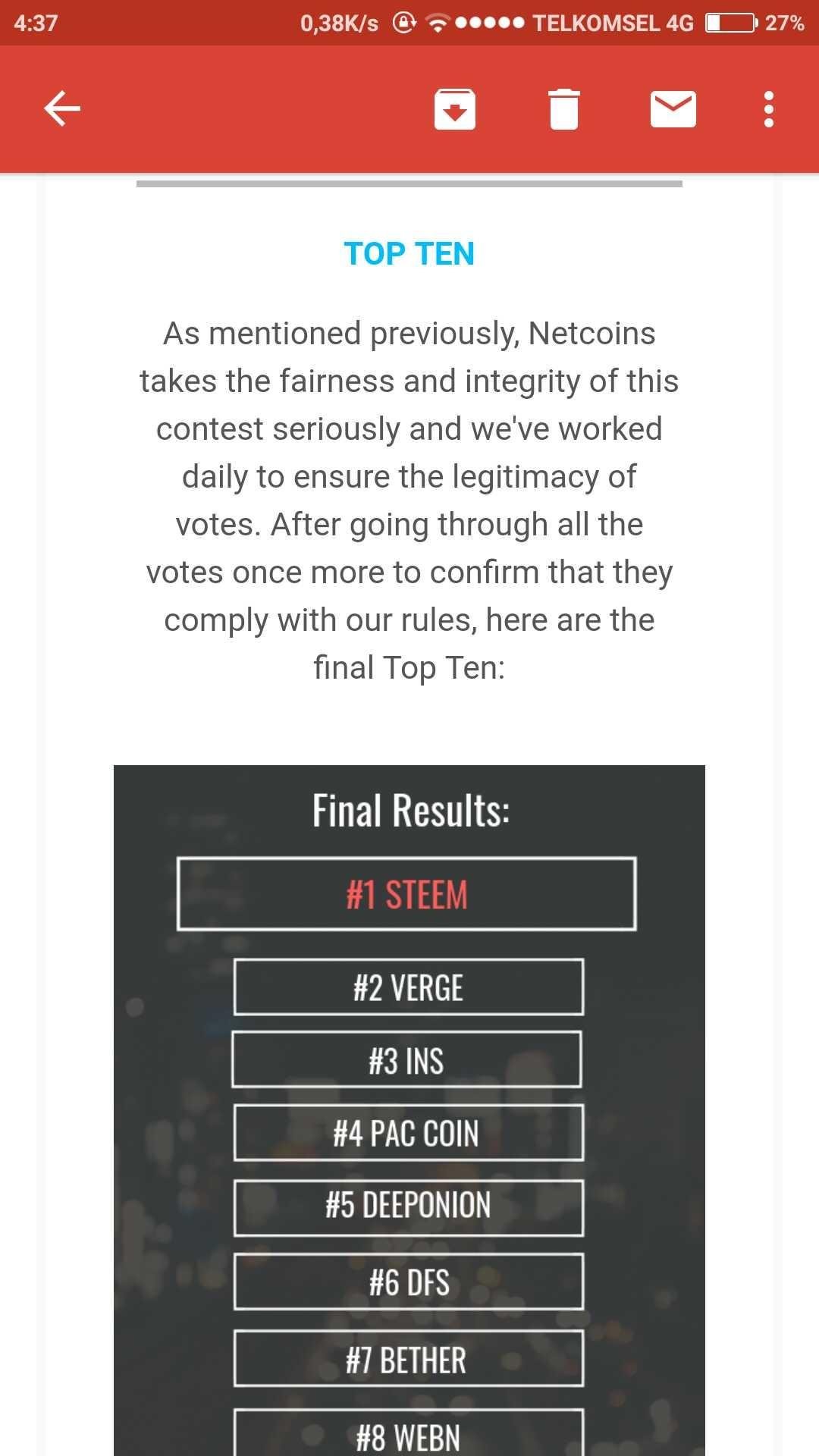 Whatever, The important thing now, STEEM has become a CHAMPION. Congratulations to STEEM, congratulations to all steemian and esteemian over the world, you are the CHAMPION.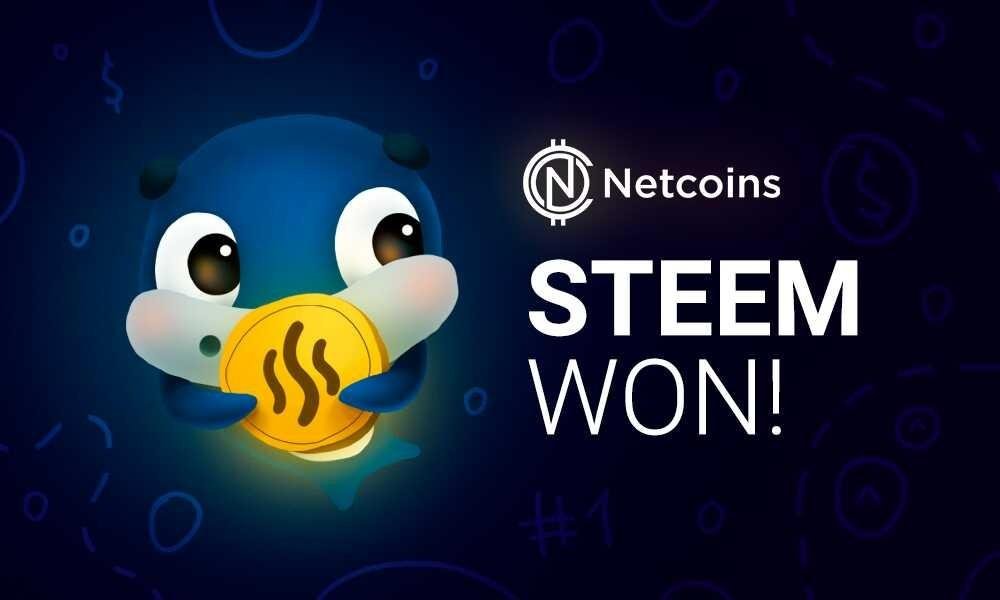 Source
My best regard
---
This my theme concern for the first day ![image](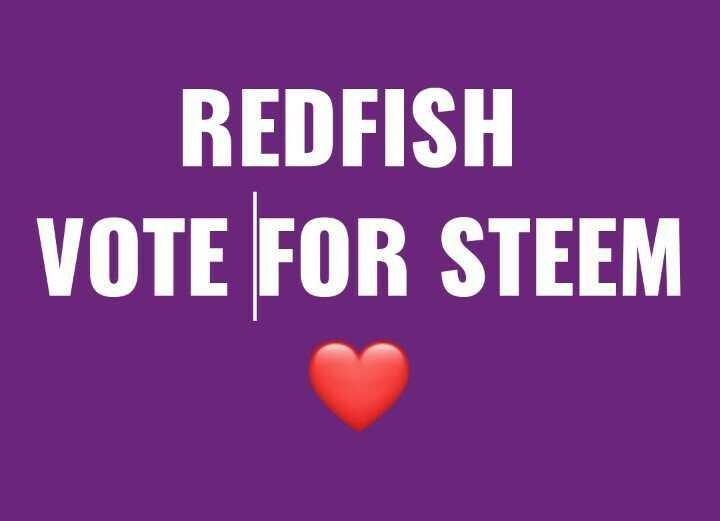 ) ***