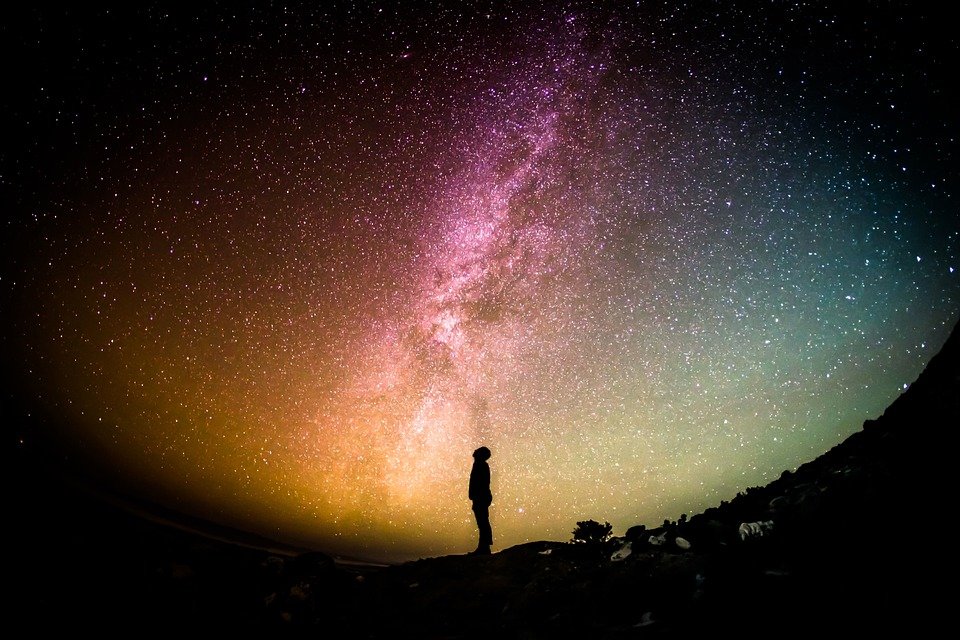 In ancient times, death was a completely different reality than it is today. Most of us do not think about death in even the remotely same way as our ancestors did. Science and modernity have conditioned us to view death in a very new light - one that is filled with the hope of ever-lasting happiness here and now on earth.
---
---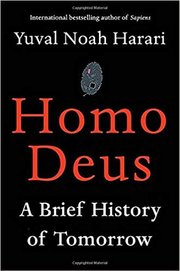 Current Book & Quotes From: "Homo Deus: A Brief History of Tomorrow" by Yuval Noah Harari
---
---
In ancient times, many people - warriors and crusaders especially - would gladly give their lives for their "higher power." They believed that the ultimate honor was death on the battlefield and a life in some sort of "Valhalla".
In modern times, we've come to despise death. We've come to look at death as a technical problem - a problem that can and should be fixed by scientists.
"In reality, however, humans don't die because a figure in a black cloak taps them on the shoulder, or because God decreed it, or because mortality is an essential part of some great cosmic plan. Humans always die due to some technical glitch. The heart stops pumping blood. The main artery is clogged by fatty deposits. Cancerous cells spread in the liver. Germs multiply in the lungs. And what is responsible for all these technical problems? Other technical problems. The heart stops pumping blood because not enough oxygen reaches the heart muscle. Cancerous cells spread because a chance genetic mutation rewrote their instructions. Germs settled in my lungs because somebody sneezed on the subway. Nothing metaphysical about it. It is all technical problems."
If death is now simply thought of as a technical problem, then where is our technical solution for this problem? Is it truly possible that we can fix all of these physical issues that our fragile flesh-and-blood bodies are exposed to?
"We can kill the cancerous cells with chemotherapy or nano-robots. We can exterminate the germs in the lungs with antibiotics. If the heart stops pumping, we can reinvigorate it with medicines and electric shocks – and if that doesn't work, we can implant a new heart"
We don't have a solution to every technical problem out there - otherwise we would all be living in some futuristic world where everyone lived forever and there was no disease, no death, no suffering. But these issues have come to the forefront of our minds. We spend more money, more time and more effort than ever before in our quest to fight off death and become "superhuman."
"An increasing minority of scientists and thinkers consequently speak more openly these days, and state that the flagship enterprise of modern science is to defeat death and grant humans eternal youth. Notable examples are the gerontologist Aubrey de Grey and the polymath and inventor Ray Kurzweil"
Side Note: there are some great podcasts out there about these 2 that I highly recommend. Aubrey de Gray was on the Joe Rogan Experience not too long ago as well.
---
Our End Game
What is our end game in terms of the fight against death? Are we looking to simply push death further off and live for 200 years instead of 100?
Bill Maris (of the Google Ventures investment fund) said this when asked about the fight against death:
"Using an American football analogy, Maris explained that in the fight against death, 'We aren't trying to gain a few yards. We are trying to win the game.' Why? Because, says Maris, 'it is better to live than to die'."
What are the experts saying in terms of a timeline for the technological advancements needed in the war against death?
"Some experts believe that humans will overcome death by 2200, others say 2100. Kurzweil and de Grey are even more sanguine. They maintain that anyone possessing a healthy body and a healthy bank account in 2050 will have a serious shot at immortality by cheating death a decade at a time. According to Kurzweil and de Grey, every ten years or so we will march into the clinic and receive a makeover treatment that will not only cure illnesses, but will also regenerate decaying tissues, and upgrade hands, eyes and brains. Before the next treatment is due, doctors will have invented a plethora of new medicines, upgrades and gadgets."
A lot of people are going to come out and say that what Kurzweil and de Grey are talking about is complete science fiction. How could we just walk into a clinic every 10 years and receive some sort of "makeover treatment" that resets the clock by 10 years? That sounds like it belongs in that Justin Timberlake movie...
I think the only argument needed against that is to simply look at history. Our hunter-gatherer ancestors were running around the forest and living on average until their 40's, maybe 50's? And if you lived past that you were known as being the wisest of your clan and you were there not because of technology but because of an incredible combination of genetics and luck.
If our ancestors got sick - some sort of bug - they likely had no way of treating it. Those who got sick died relatively easily and there are many cultures where they would actually just leave the sick behind or even put them out of their misery.
In modern times, most of us can go to a nearby clinic or doctor when we get sick. And if the sickness is relatively "mild" than we can even just go to a local drug store and get some OTC (over the counter) drugs to help us with our symptoms.
We don't view plague, sickness, famine, etc. as being some sort of almighty strike from a supernatural power, we view them as being technical issues that have a technical solution. We accepts and bear the full responsibility to make an effort to fix these problems.
---
"The Flagship Project of the Coming Century"
There are many projects that humanity has to work on and there are many implications that will follow. There is no doubt in my mind and in the minds of many experts that the war against death will become the most important project of our lifetime.
"Hence even if we don't achieve immortality in our lifetime, the war against death is still likely to be the flagship project of the coming century. When you take into account our belief in the sanctity of human life, add the dynamics of the scientific establishment, and top it all with the needs of the capitalist economy, a relentless war against death seems to be inevitable. Our ideological commitment to human life will never allow us simply to accept human death. As long as people die of something, we will strive to overcome it."
---
Question of the Day:
What do you think about the war against death? Is it going to be humanities greatest struggle yet? Is it a worthwhile pursuit or are we just twiddling our thumbs against the inevitable?
Let's discuss it in the comments below!!
-Khaleel