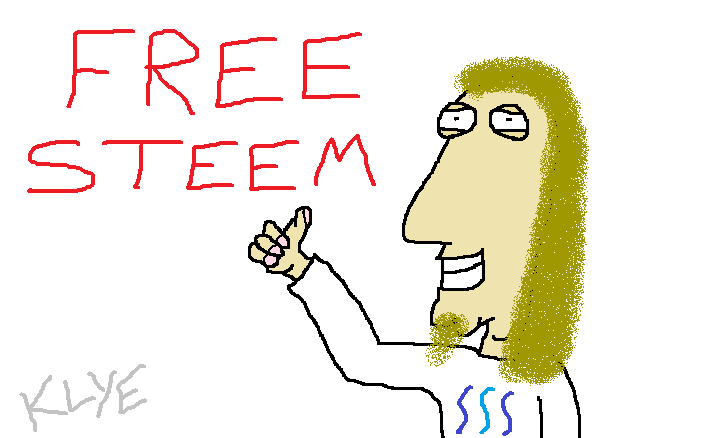 As some of you may or may not know I run a faucet for the STEEM network as part of my witness campaign as a service to the users on the network needing some extra STEEM.
How to Claim Your Daily STEEM:
If you haven't already done so head on over to
STEEM.GLOBAL
and make an account. It's simple to create an account, simply click on the "My Account" button circled below: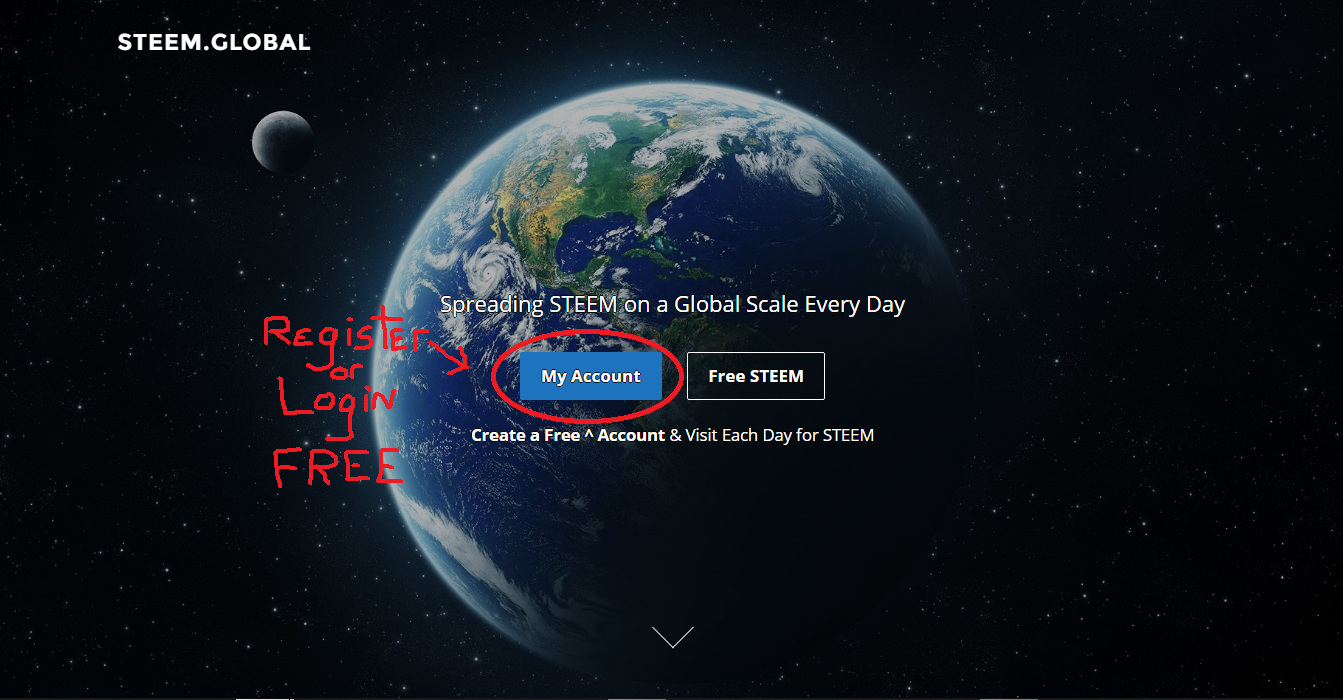 After that you can register an account or log in with your existing account on the page below: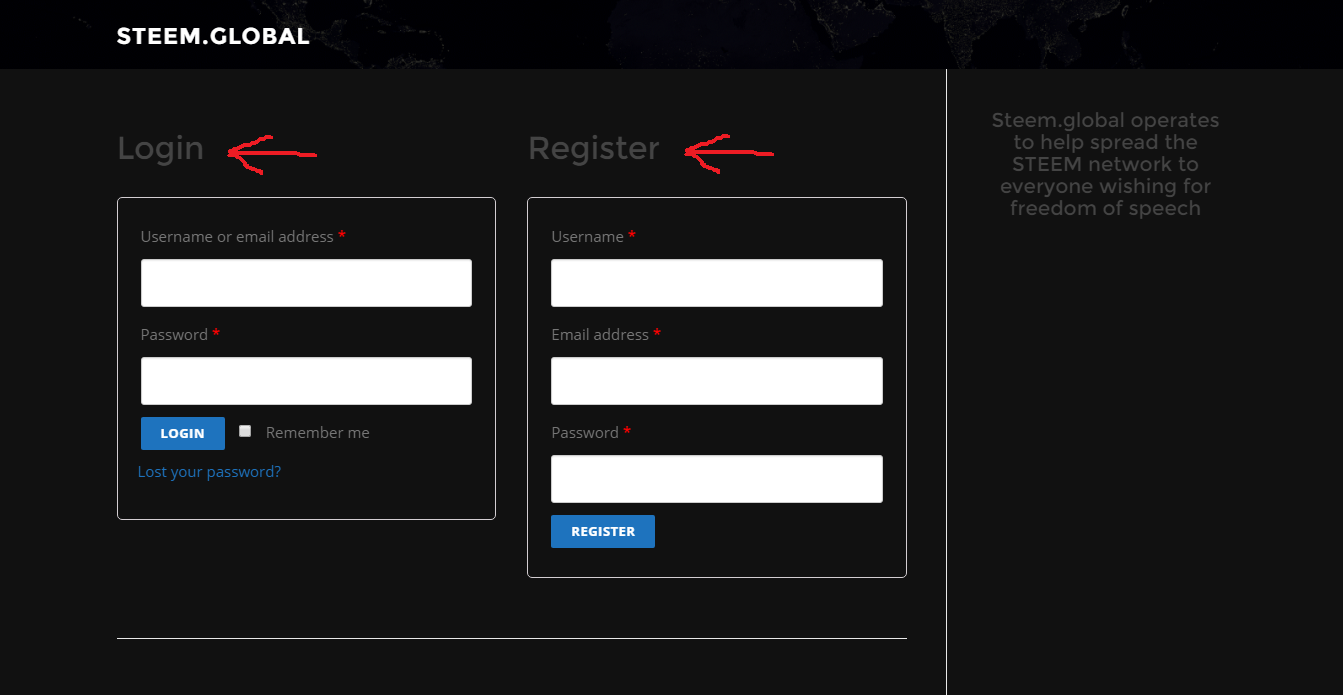 After you have logged in or registered you can click the "FREE STEEM" button on front page: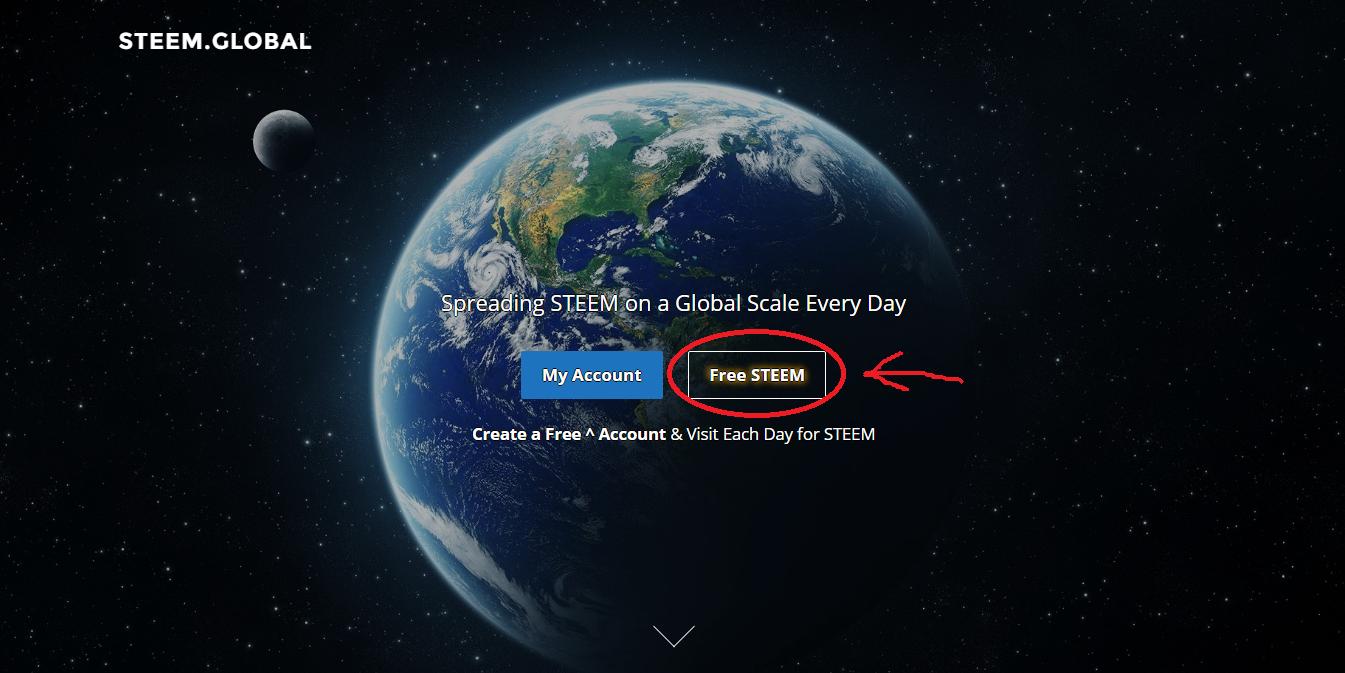 You'll be briefly shown an ad (helps pay costs) and be taken to the withdrawal amount page: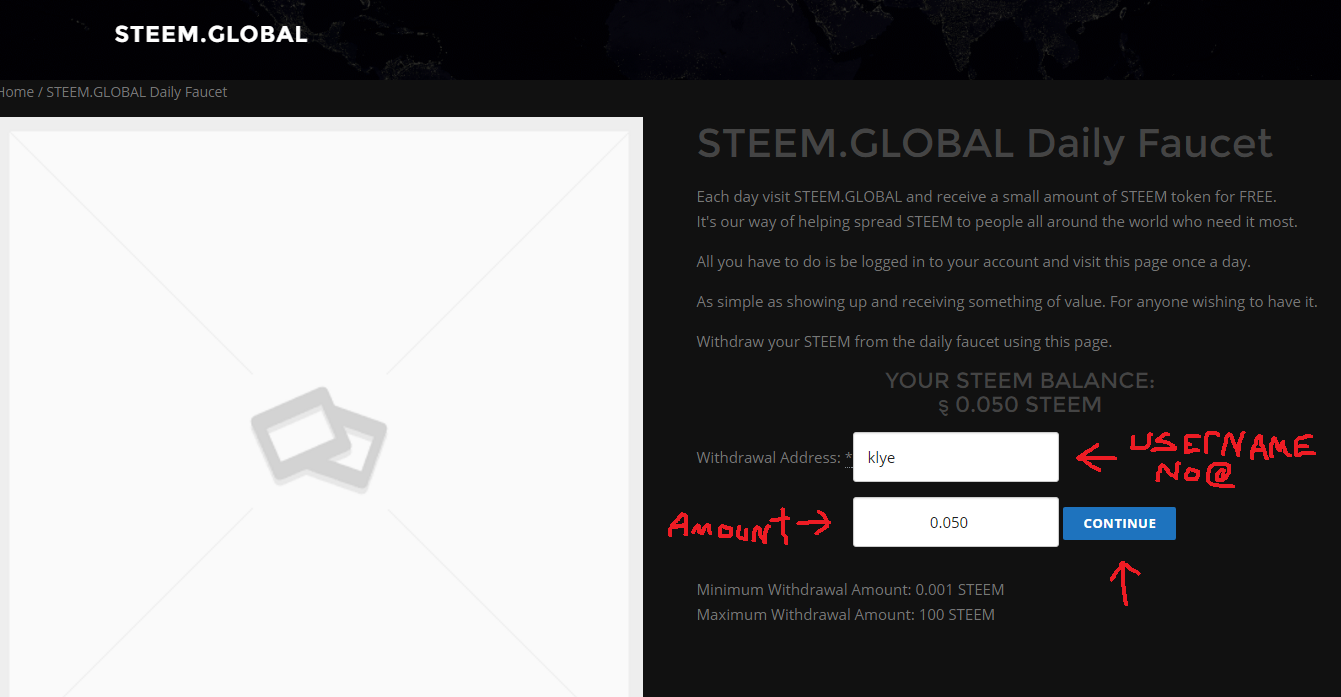 Insert a receiving account and amount you'd like sent and click the continue button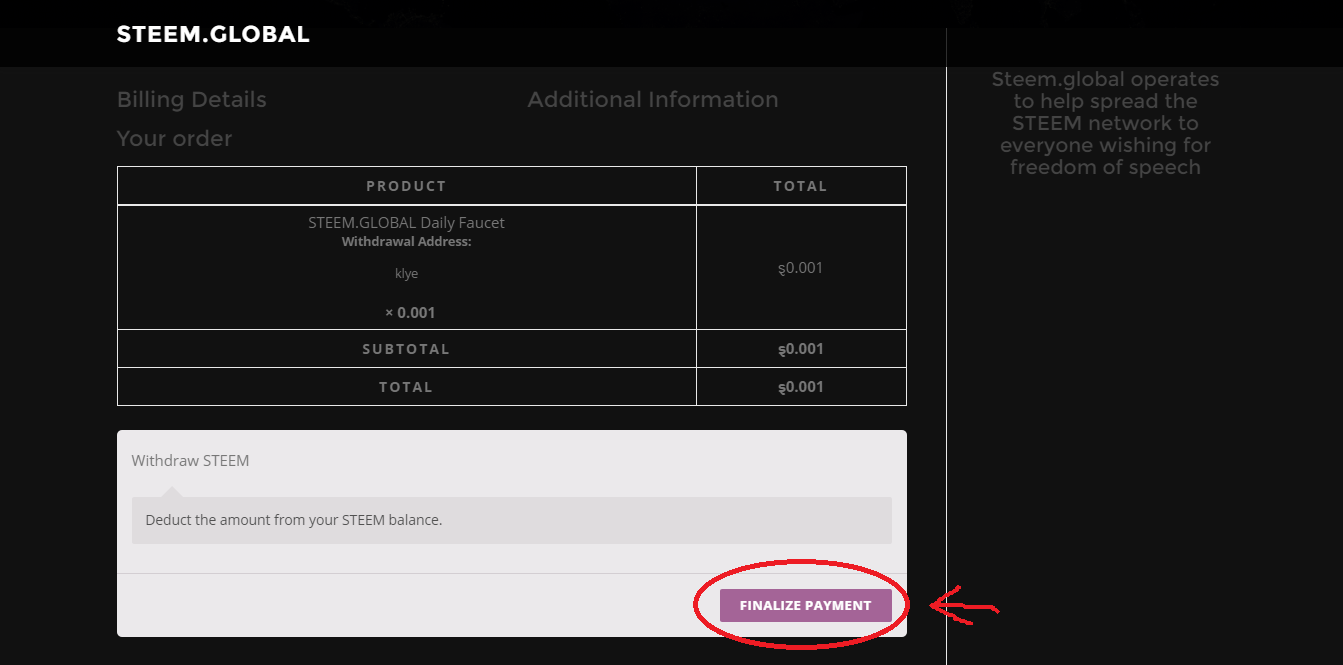 If all looks well the only step left is to hit the "FINALIZE PAYMENT" button for STEEM!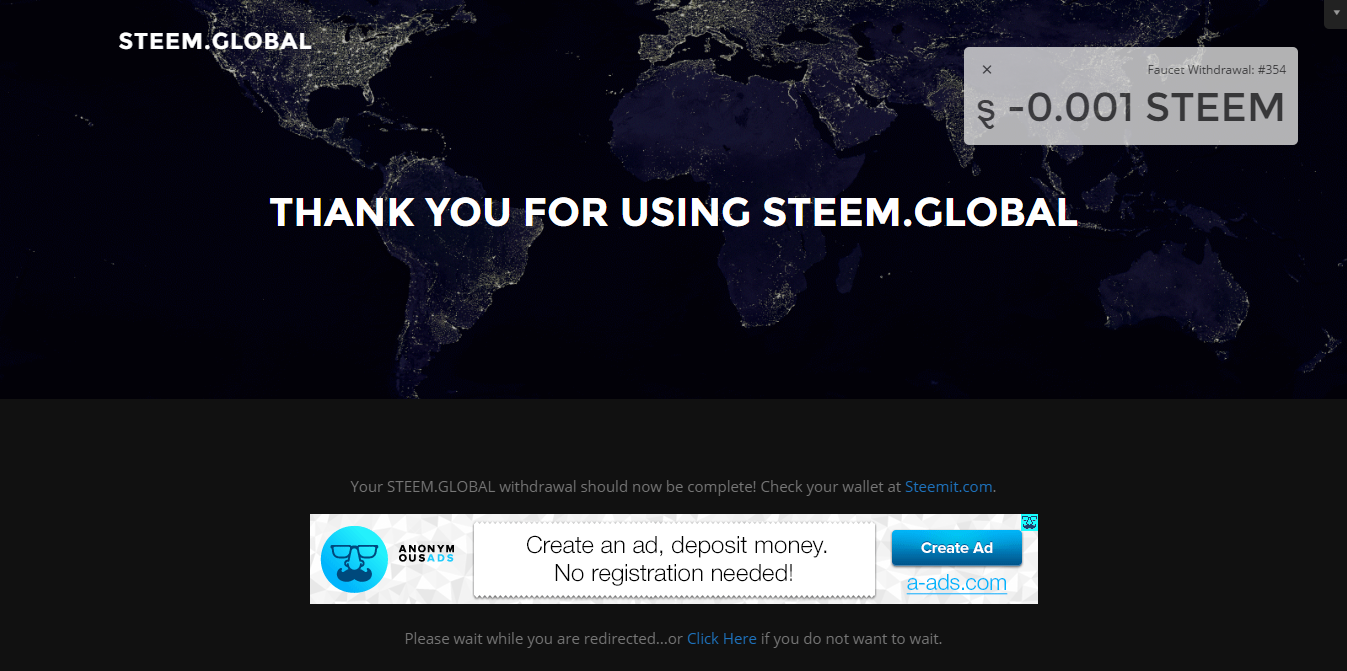 Go check your account on Steemit.com and see that your FREE STEEM has arrived.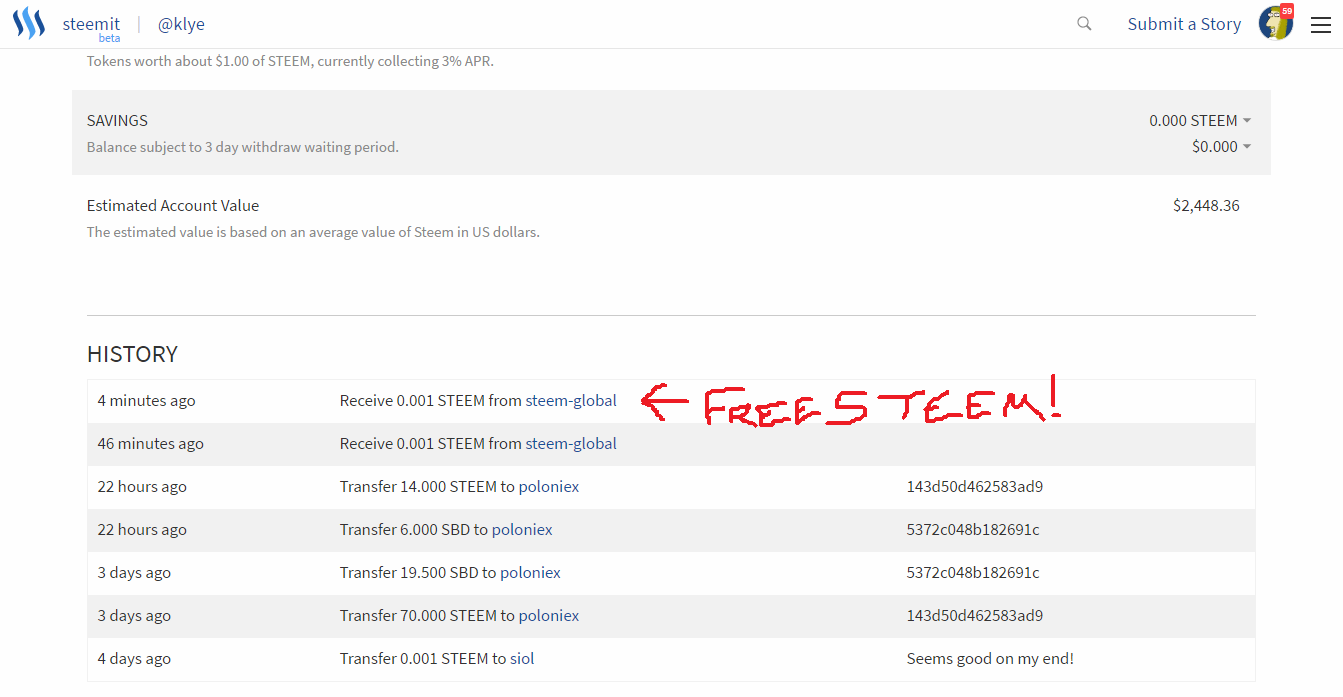 Power up your STEEM, Give it to a friend or trade it. It's yours to collect daily! Have fun!
25% of the liquid STEEM payout goes towards faucet funding!
---
Vote @klye for Witness!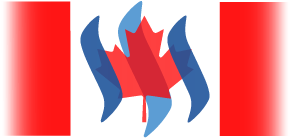 A Proud STEEMbassador of Canada
Thank you for your votes, the opportunity and support!