Get creative with the liquid reward gamechanger
Curation teams, cryptogames, STEEM services and all business in general can now boost their reward system by implementing an innovative liquid asset distribution smart contract.
Vested reward (SteemPower) is often a liability for businesses. The option of immediate liquid rewards has many potential applications. There is however a limitation in how the beneficiary STEEM-native feature can be exploited.
This new feature is an application-based beneficiary abstraction layer that allows dApps to keep their beneficiary scheme while delivering ONLY liquid assets.
The deal
Supercharge your STEEM businesses with likwidTM sub-beneficiaries smart contract features:
Instant liquid asset distribution at payout time

Unlimited number of sub-beneficiaries (just like with native beneficiaries feature)

3 clicks away from your likwid smart contract
With SteemiumTM Editor you can easily set now the likwid sub-beneficiaries.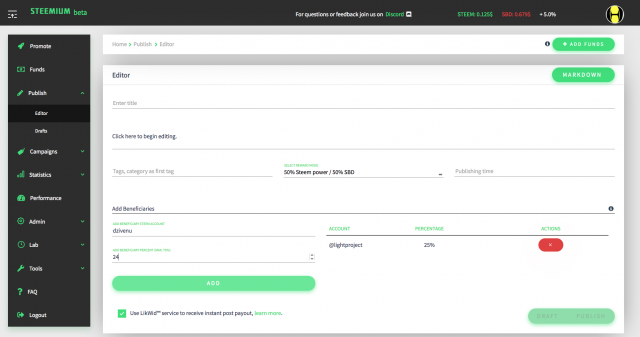 Check post sub-beneficiaries
A simple comment with the keyword !likwid in a post will trigger a response with a detailed list. This will ensure customers and users can check by themselves without the need of technical background.
This post has its own likwid sub-beneficiaries smart contract.
Feel free to check on comments below to see this post as an example.
Smart Contract Under the hood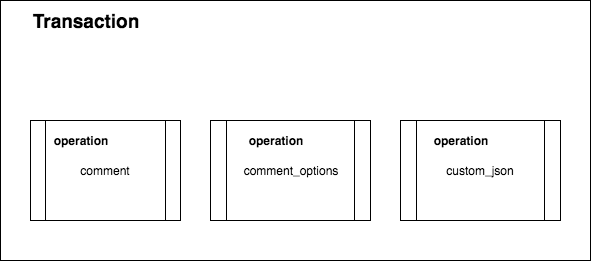 A custom_json operation is signed together with the post enabling a sub-beneficiary liquid asset distribution smart contract.
LikwidTM will follow the beneficiary pattern specified at this very custom_json document.
The smart contract life cycle ends at post payout time.
Contact
You can find our Team in our discord channel for any question or feedback.