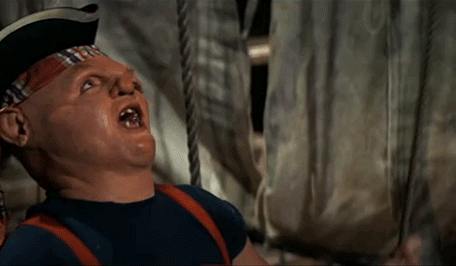 Time to stop complaining on the sidelines and instead be a part of the solution, yep.. I said it.
That's right, after a bit of a holiday break the forums are back on! Today (Thursday) at 8pm UTC over at The PAL Network On Discord. @Pennsif will be running the 3rd installment of his SOS forums and this one is all about dAapps, Apps and Development. He has quite the line up scheduled and you can find more about it Here. Edited To Include His Brand New Post


Current Guest List Incudes:
anomadsoul - witness and co-founder of SteemOnboarding
crypto.talk - developer of Partiko
disregardfiat - developer of DLux
dreemsteem - founder of Spunkee Monkee
fredrikaa - co-founder of SteemPress
hightouch - founder and developer of Fundition and OnGame
hr1 - expert in AI-enhanced curation and founder of Steeve app
imacryptorick - co-manager of the Israeli Steem community and founder of the Steem Promotion Task Force
jarvie - developer with SteemPeak
paulag - witness, and steem data expert
prc - founder and developer of DSound
project7 - co-founder and designer of Steemhunt
starkerz - co-founder of Oracle-D and Promo-Steem
thecryptodrive - witness and CEO of Buildteam
therealwolf - Top 30 witness, developer and owner of Smartsteem
upheaver - witness and developer
The best part is that it is a discussion and with the interactive chat, everyone can get involved.
Why Is It Important?
For far too long we have been solely dependent on Steemit Inc. to take care of everything related to The Steem Blockchain. Remember Steemit is NOT Steem, its simply the first App build on top of the decentralized Steem Blockchain. Whaaattt?!? I know, it's true though and while they do hold a large stake and therefore have a responsibility to the chain.. it doesn't mean they should do everything.. and honestly, we shouldn't want them to.
No offense to the company, but we have all seen that they aren't so good at some things. I mean, that is to be expected though.
So, we can sit back and complain about all the things they suck at.. or we can do something.
While many will choose the first... it has become apparent that there is quite a large group on individuals here who actually want to make some positive changes. And it starts by coming together.
It's All Talk And No Action
Bullshit. There have already been positive things to come out of these talks already, @soyrosa, @therealwolf and @starkerz's work together got Steem listed on The State Of The Dapps website for one. People have been coming together to fight abuse, build tools, organize and well.. stop complaining and do something.
Every action starts with talk, if it ends there.. fine, complain. But let's stop attacking something before it even has had time to make a difference.
Before you build a house you talk about it, make plans, redo plans.. over and over (ask me how I know). You don't just pick up a hammer one day and start building. I mean you could, but it probably wont turn out so great.. and definitely wont be the most efficient way to do so. YOU HAVE TO MAKE A PLAN BEFORE YOU START THE ACTION.
These discussions have led to people pulling their talents, resources and ideas together to help improve Steem over all. And you should be a part of them.
This Is Our Blockchain
Yes, yours.. mine.. everyone's. Just because you aren't a witness, dApp owner, or some sort of community leader doesn't mean you have any less to do with this place. We are all stock holders, we all have a vested interest here.. and what happens to this place effects all of us. So, stop complaining and get involved.
Everyone's voice is important, and everyone has the ability to contribute to the change.
So, Let's Get Shit Done.


I'll See You In An Hour


Much Love And Steem On,
Justine
Click Here, Scroll down and Join The MSP General Voice Channel.