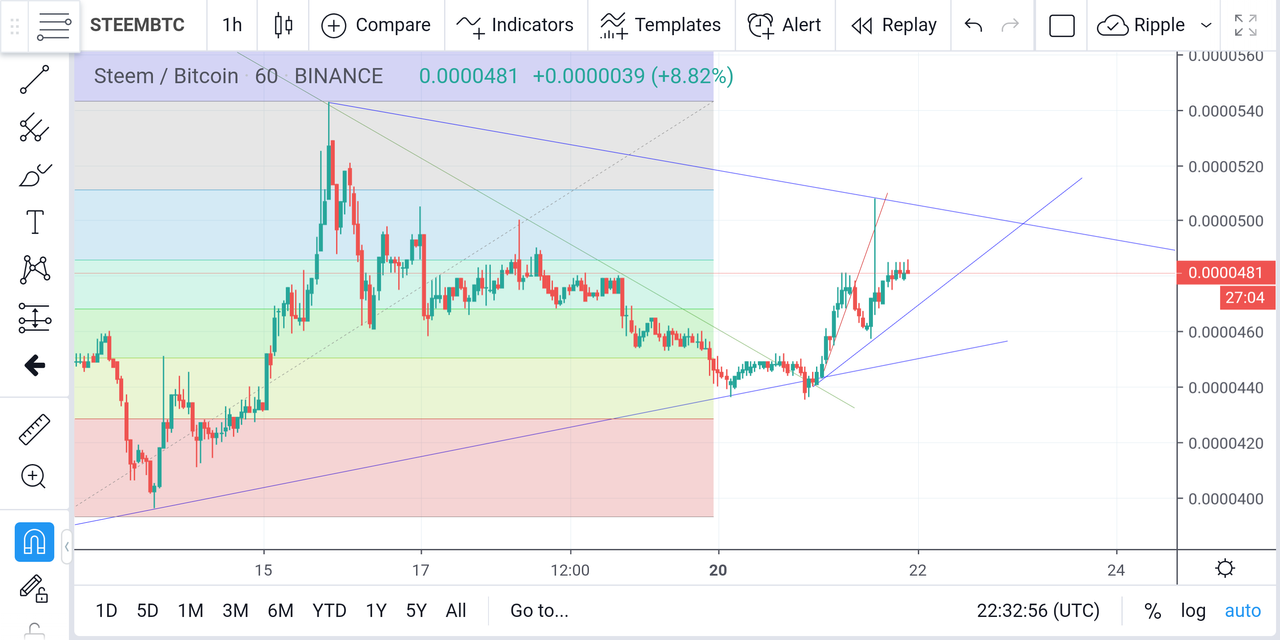 Yesterday Steem on Binance broke it's downward trend at around 440 sats.
I popped my buy in at 436 and sold most of my order at 478.
If you're trading Steem, keep an eye on it in the coming hours. In my opinion a bigger move will break out. Right now I feel like there is more upside so I'm ready for the next fib level just below 520 sats.
If worst comes to worst, we will see a drop back down to 460 sats or below.
Thanks for stopping by! Be sure to follow or upvote if you like what you read.