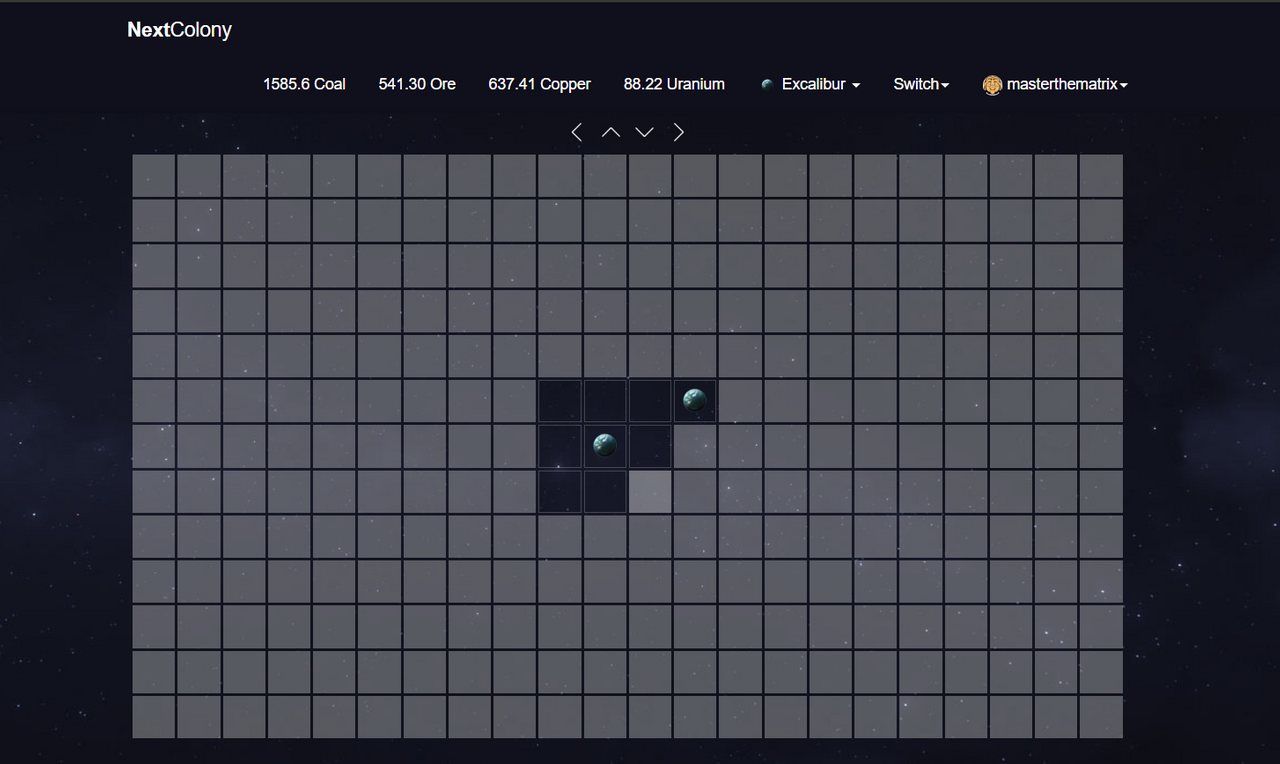 Hi Space travelers,
I would like to share with you my excitement about my first Explorer build to discover unknown territory in Next Colony.
After almost 4 weeks of long waiting and building up my "Base" and "ressources" I finally managed to get "Shipyard level 13" and "Explorer Skill level 20".
I must be honest the beginning of the game is not very exciting and it takes some discipline to keep coming back to upgrade your Skills and Buildings. Its just that for over 4 weeks nothing else to do....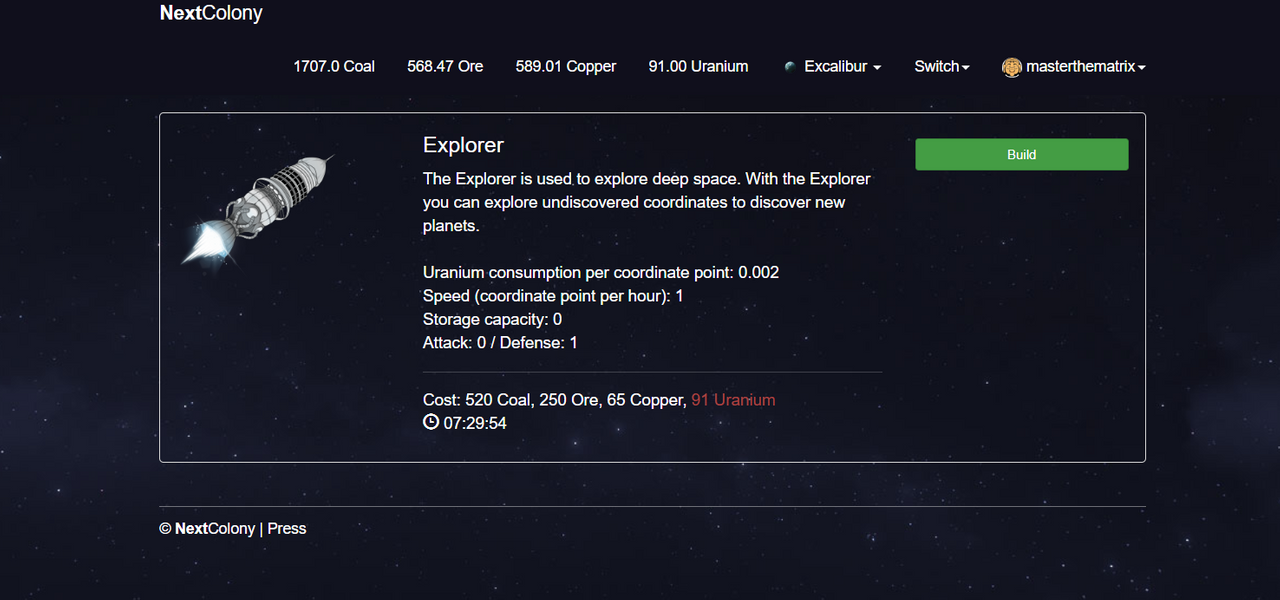 Well, the excitement when you finally get there and can explore your surroundings to find a new Planet is worth it. I hope that I will discover a nice new "second Home" close to my "Alpha Planet".
I already have a neighbor next to me but from what I can see he is not "active" playing the game. So, nothing to worry here.
I will be saving much of my ressources for the "Mission Control" Skill. This will enable me to do two parallel explorer mission at the same time, but the Skill is quite expensive and takes 5 days to complete.
What are your experience with Next Colony?
Are you motivated enough to get over the first few weeks of just upgrading and skilling?
Share with me your experience.
I'm looking forward to your comment.
yours @masterthematrix