Hi everyone! It's already been about a month of me being on Steem! Since I'm still relatively new, I think I have the benefit of being able to see the platform in both an involved and outsider way.
Meaning, when you've been following something for a long time, you might understand it too much to see the other side, whereas if you haven't used it, you might not understand the appeal. I think being here for about a month is a good balance; I understand and am invested in it, but not to the point that I can't see what might attract people in the first people, or why they might leave.
So here are my top 5 dApps built on the Steem platform. I hope for those who are new, this helps you to find new favorites, or if you have been here for a while, to remind you of an old one you've neglected.
1. Steem Monsters
Steem Monsters is a digital card game, with lots of fun collectible trading cards. Not only are they fun to collect, they are even better to battle. Progress through the leagues and earn more rewards cards by battling. Also, you can combine duplicate cards to level them up, making them more powerful. (@steemmonsters)
2. Actifit
Of course, as soon as I tried Actifit I ended up liking it. It reminds me of Sweatcoin, which I've been loyally using for almost 2 years. Actifit counts up your daily activity on an app for your phone, which can be linked to a Fitbit. Every night, you share your Actifit report card daily, which will include your activity count as well as whatever optional fields you share, such as height, weight, waist, and your description of your daily activity. You then get upvoted by actifit and receive AFIT tokens.
(@actifit)
3. Steemeum
Steemeum is still in a closed beta, but I am lucky enough to be one of the testers. Similar to Electroneum, but with Steem, you are rewarded for your weekly time spent 'mining.' Smart phones weren't designed to mine most GPU intensive coins, but with Steemeum, you use Proof-of-Time to mine, as opposed to Proof-of-Work. I started using it late last week, right before the payout and got 0.06 SBD for the small amount of time spent on it.
(@steemeum)
4. Fundition
Combine Patreon and GoFundMe, but make it decentralized on Blockchain. That's Fundition. Fundition is great for crowdfunding and raising money for a cause, or raising money to support yourself, with a monthly subscription and certain perks! Other dApps, including Steemeum and Steem Monsters, have run successful Fundition campaigns in the past.
(@fundition)
5. Partiko
Partiko is my favorite mobile app to use Steem on, because it is easy to use and rewards you for using it! Every day, you can check in, upvote posts via Partiko, and leave comments to receive Partiko points, which can be redeemed for an upvote! Some apps take a percent of your earnings, but Partiko does the opposite.
(@partiko)
I hope youve found a new dApp to try! Tell me what some of your current favorites are in the comments.
Until next time,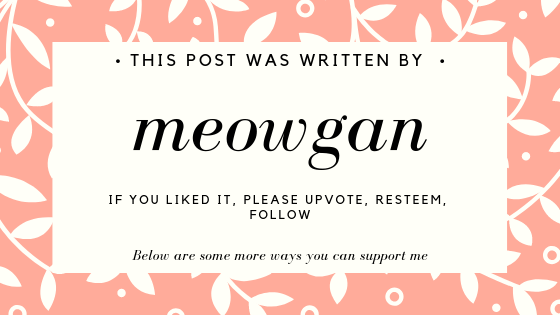 Sign up to and walk with Sweatcoin
Earn on Eloot
Play Steem Monsters