Cool Things to do with Steem - Brosino - Riskless Steem Casino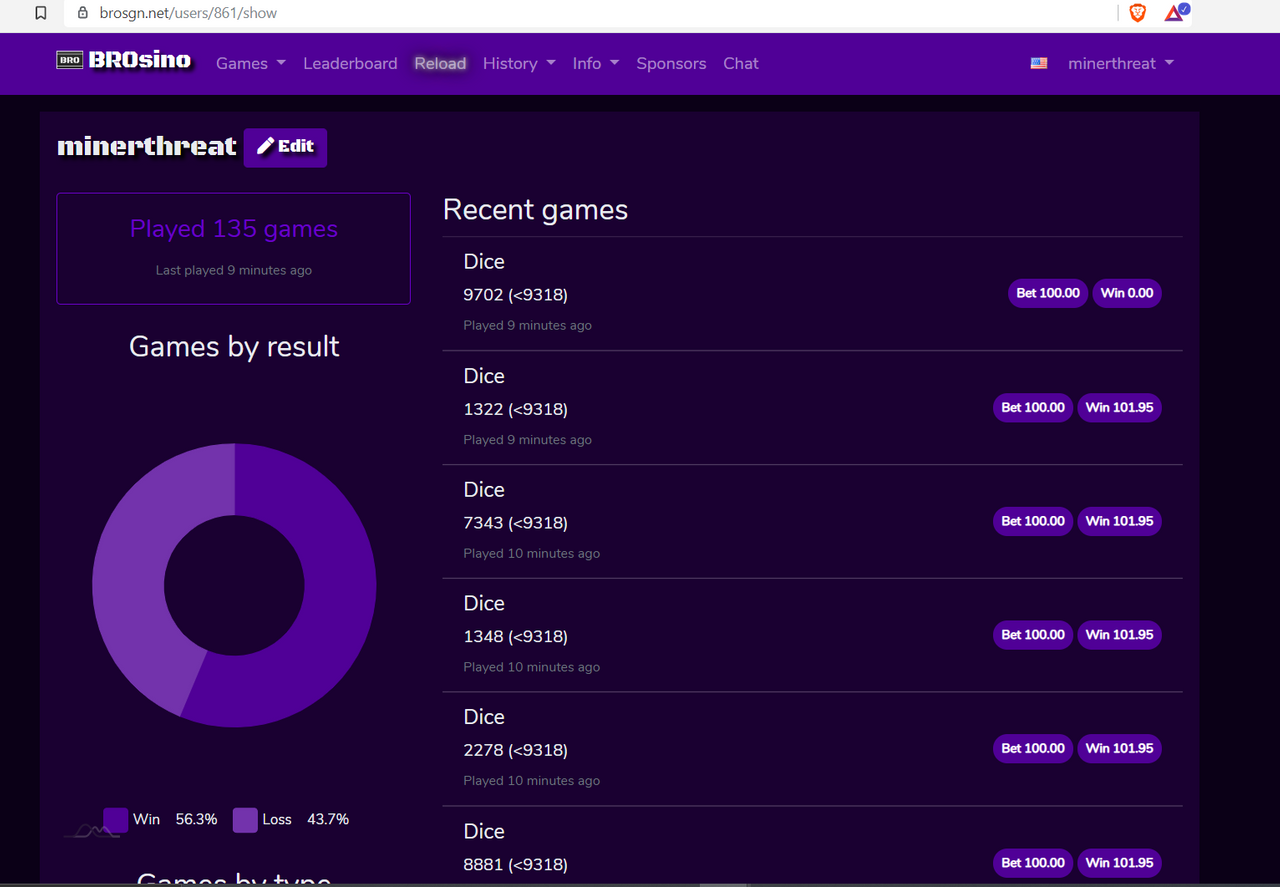 Add this to your list of Steem Projects to check out. Listed in SteemApps under "new" is Brosino a Steem based casino. There is no buy in. You receive free credits that can be used to play the games: Dice, Roulette, Blackjack, Slots, etc. If you win over 50,000 pts you can redeem it for Steem by making a withdraw. You're started off with 10,000 pts and can add an additional 1000 per day by visiting sponsors. Fun way to pass time. Riskless.
Join me here: https://brosgn.net?ref=861
Check out my profile / Stats here: https://brosgn.net/users/861/show
Much props to @brosgn for making this site!